Cotree Co., Ltd.
Cotree, an online counseling company, will start offering couple counseling on "Good Couple Day"!
Counselors who are mental experts support the maintenance of relationships with partners

Cotree Co., Ltd. (Headquarters: Minato-ku, Tokyo, Representative Director: Keiko Nishioka, hereinafter cotree), which develops "cotree" for online counseling and coaching, will launch "Good Couple's Day" on November 22, 2022 (Tuesday). to start offering couples counseling. [Image 1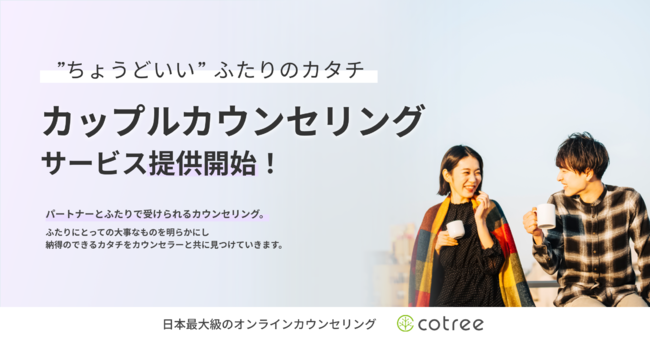 Couples counseling is counseling for married couples.
Through counseling, we provide time to reconsider each other's values ​​and relationships.
While untangling each other's misconceptions and thoughts, the two of them tackle problems that are difficult to solve alone, and ultimately work together to ensure smooth communication between the two of them. [Image 2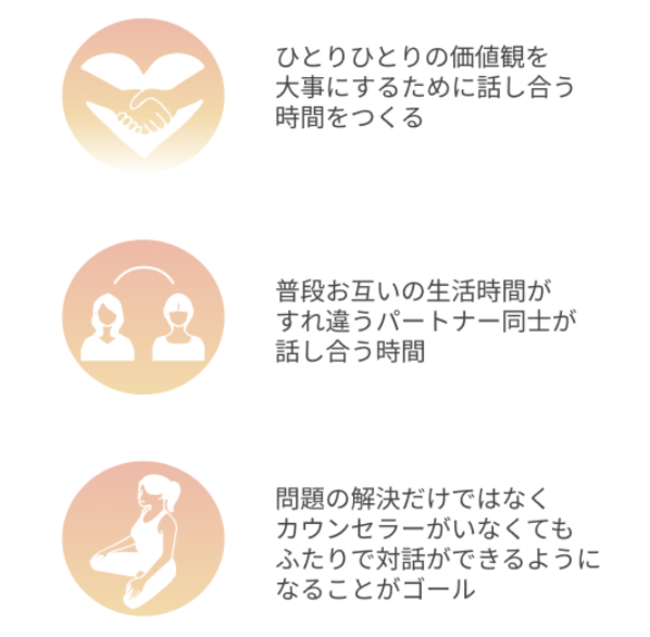 Couples counseling is available to all couples, regardless of marital status, age, or gender.
[Image 3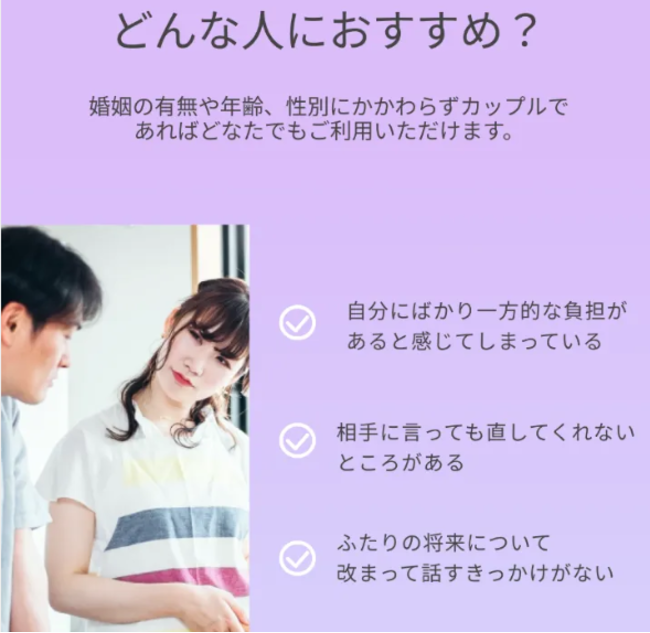 [Image 4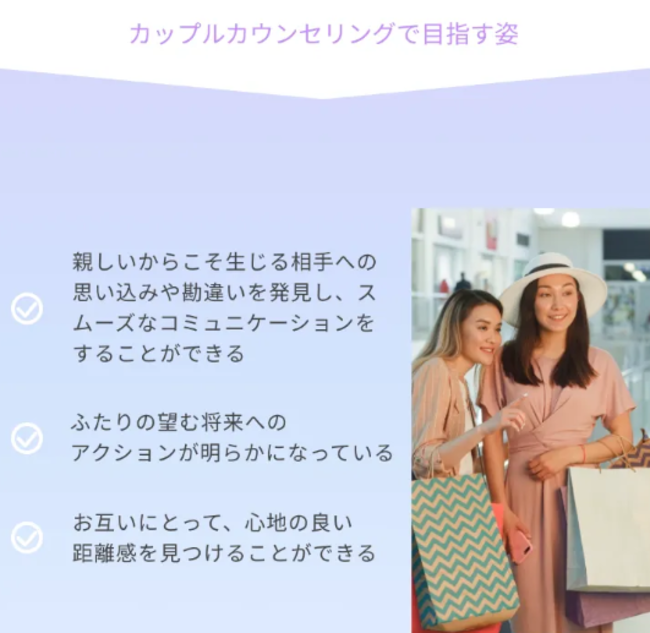 How to use couples counseling
Details here: https://cotree-couple.studio.site
Cotree will continue to be an infrastructure for mental health care and aim to create a society that connects with kindness.
Service flow
1. Check the calendar of the counselor you are interested in and reserve an available date
2. Complete a pre-survey dedicated to couples counseling
3. Conduct couples counseling
[Image 5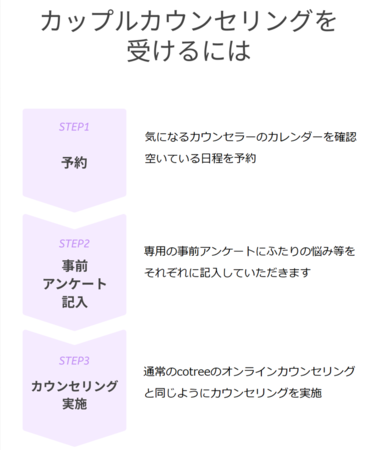 Click here to use
: https://cotree-couple.studio.site
What is online counseling "cotree"?
Japan's largest online counseling service "cotree"
https://cotree.jp/
Two types of online counseling are available: "speaking counseling" in video/call format, or "writing counseling" in message format. More than 140 people registered as "clinical psychologists" or "authorized psychologists", which are highly specialized among psychological qualifications, boasting the largest number of registrations* in Japan. Only those who have passed the examination are registered, so you can consult with confidence.
* Comparing the number of public counselors in domestic counseling services (as of February 2022, in-house research)
"Talking Counseling" (video/telephone counseling service)
[Image 6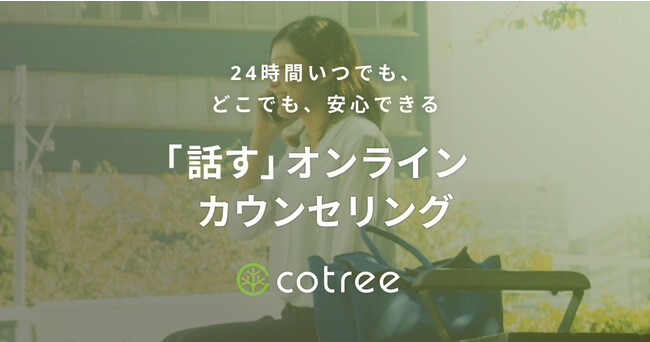 An online counseling service that uses the online meeting app "Zoom" to connect clinical psychologists and career counselors who have passed a rigorous screening and people who have problems in video and call formats. The normal cost is from 5,500 yen (tax included) per 45 minutes. Through dialogue with a counselor, you can face yourself. Regardless of time or place, you can consult with a counselor who can respond even when you want to talk immediately.
"Writing Counseling" (Message Counseling Service)
[Image 7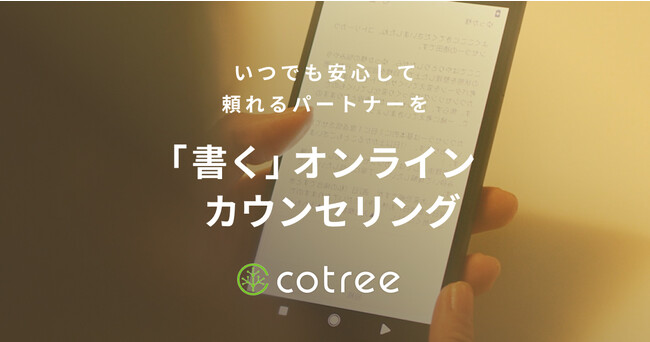 It is a "writing" counseling that allows you to consult with your exclusive partner (counselor) in a one-on-one message format. You can send as many messages as you like within the cotree system during the period, and you will receive a reply from the counselor within 24 hours. The normal cost is 8,800 yen (tax included) for two weeks. You can choose your words slowly and at your own pace to convey your worries and feelings, so it is recommended for those who want to proceed with counseling while organizing themselves to some extent, or for those who are not good at "talking". is.
"Plan for corporations, public organizations, and universities" to support employees and students is now available
[Image 8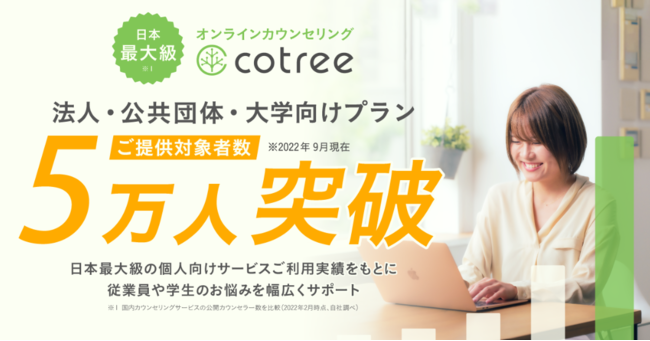 We provide a "Plan for Corporations/Organizations" and a "Plan for Universities" to support the mental care of employees and students, with corporations, organizations, and universities bearing the cost of using the online counseling service "cotree". Since there is no initial cost and invoices are issued based on the number of times the service is used, it can be introduced at a low cost.
In the "Corporate / Group Plan", you can freely use counseling as a welfare program for employees, and you can encourage people who are worried about mental disorders to use it. We also have a track record for "university plans" that can be used as "student online
consultation desks" such as support for students who cannot be cared for at the university's student support room, and for public organizations such as local governments all over the country. In addition, since employees and students can make reservations and consult on their own 24 hours a day, 365 days a year, there is no need for prior coordination on the part of corporations or universities. If you are a corporation, public organization, or university that wants to support the mental health care of your employees and students, please contact us from the page below.
Application method and details for corporate and group plans https://corp.cotree.jp/
Application method and details for university plans
https://corp.cotree.jp/university
About cotree Inc.
Cotree Co., Ltd. has a corporate philosophy of "creating a society that connects with kindness" and aims to create a mental health care infrastructure. We are expanding our services.
[Image 9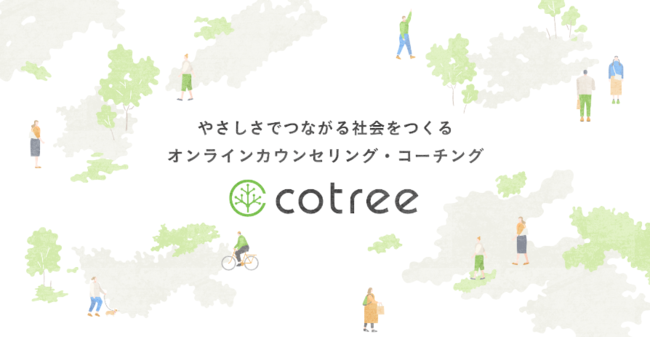 【Company Profile】
Representative: Keiko Nishioka, Representative Director
Location: Kant. co-office 507, 5th floor, 4-8-5 Roppongi, Minato-ku, Tokyo Date of establishment: May 14, 2014
Capital: 22,500,000 yen
URL: https://cotree.co
[Management service]
Cotree, an online counseling service for individuals
https://cotree.jp/
Coaching service for individuals "cotree assessment coaching" https://as.cotree.jp/
Online counseling service for corporations and organizations "cotree Corporations and Organizations Plan"
https://corp.cotree.jp/
Online counseling service for universities "cotree plan for universities" https://corp.cotree.jp/university
Details about this release:
https://prtimes.jp/main/html/rd/p/000000029.000103500.html