Crystal Jemmy Co., Ltd.
[With a wrinkle-improving mist, you can easily moisturize and firm your skin! ] New release of serum mist "Wrinkle Mist"
A wrinkle-improving mist that moisturizes not only skin care but also over makeup

Crystal Jemmy Co., Ltd. develops cosmetics based on customer feedback and pursues beauty every day. jp/ ) will be on sale from November 21st.
[Image 1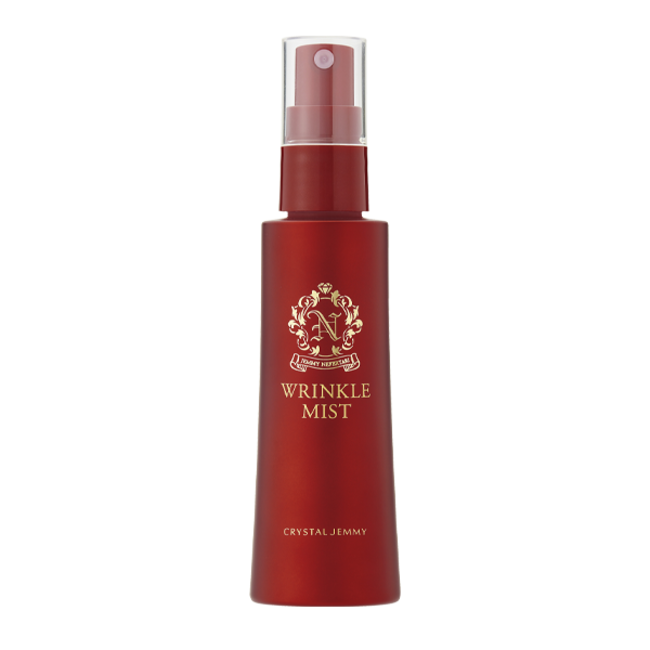 New release of beauty serum mist "Wrinkle Mist" that is effective in improving wrinkles, whitening*1, and preventing rough skin!
You can use it at your favorite timing, such as after washing your face, finishing skin care, after makeup, or on the go.
In addition, by using it on top of makeup, it adheres tightly and prevents makeup from coming off.
Easily replenishes moisture anytime, anywhere, for fresh, translucent, lustrous, beautiful skin.
Product information
crystal gemmy
Geminefertari Wrinkle Mist – Essence Mist – [Quasi-drug]
Capacity: 80mL
Price: 6,380 yen (tax included)
Product Features
[Image 2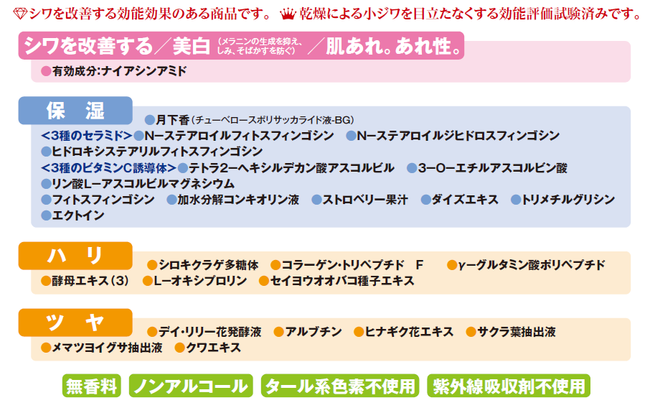 ◆Wrinkle improvement, whitening*1, preventing rough skin
Contains the active ingredient niacinamide.
With the three effects of improving wrinkles, whitening*1, and preventing rough skin, it gives firmness to worrisome eyes and mouth, leading to clear and smooth skin.
◆ Combining carefully selected beauty ingredients
Contains 13 kinds of moisturizing ingredients, including tuberose*2, 3 kinds of ceramides*3, and 3 kinds of vitamin C derivatives*4. In addition, 6 types of luster ingredients such as day lily flower fermented liquid and 6 types of firmness ingredients are blended. Gives your skin moisture, firmness and luster.
[Image 3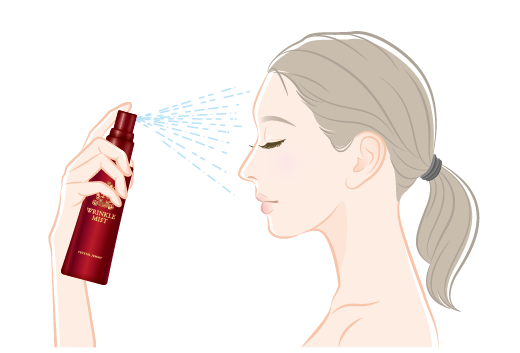 Moisturize anytime, anywhere
You can use it at your preferred timing, such as after washing your face, as a finishing touch for skin care, or as a moisturizer on the go.
◆Fine particle mist
We carefully select beauty ingredients that match the mist.
The fine mist-like essence quickly penetrates into the stratum corneum of the skin.
It makes fine wrinkles caused by dryness inconspicuous*5 and leads to clear skin.
[Image 4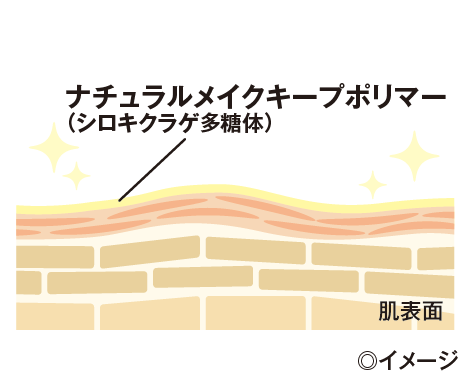 ◆Prevents makeup from coming off
Adheres tightly and prevents makeup from coming off.
How to use
After washing your face, close your eyes and mouth, lightly hold your breath, and apply an appropriate amount to the entire face with a few pushes.
Please push the button firmly.
It can also be used over makeup.
Voice of the developer
We received a lot of feedback from everyone and created a rich beauty essence mist "Wrinkle Mist" that can improve wrinkles.
Careful selection of beauty ingredients that match the mist to create a fine-textured mist serum.
When sprayed, it spreads softly over the entire face and penetrates quickly. You can easily improve wrinkles and moisturize anytime, anywhere, so you can use it not only for skin care, but also for moisturizing before bed, carrying it around when you go out, and spraying it on top of your makeup.
Please try "Wrinkle Mist" for moisturizing in the dry season. What is Crystal Gemmy
Born in 1984, we have been working on the development of products without compromising on the idea that we want to approach each customer's worries and want them to have confidence in their bare skin.
Kaori Nakajima listens to the voices of customers, tries them on her own skin, and plans and sells products that she can deliver with confidence.
Crystal Gemmy continues to evolve, believing that "Beauty is the power to live." *1 Suppresses the production of melanin and prevents spots and freckles. *2 Tuberose polysaccharide liquid-BG
*3 N-stearoyl phytosphingosine, N-stearoyl dihydrosphingosine, hydroxystearyl phytosphingosine
*4 Ascorbyl tetra-2-hexyldecanoate, magnesium L-ascorbyl phosphate, 3-O-ethylascorbic acid
*5 Efficacy evaluation test completed.
Details about this release:
https://prtimes.jp/main/html/rd/p/000000041.000073059.html