Elegance Co., Ltd.
About the sale of custom-made aprons for children to be delivered with the name ~This Christmas, give the gift of rich family time and learning~
Elegance Co., Ltd. (Minato-ku, Tokyo; Representative Director Nagisa Kato) will celebrate its 13th anniversary on November 22, 2022. This time, as a commemoration of the anniversary, we will start selling custom-made aprons for children with a new concept. In addition to the one-of-a-kind personalized apron in the world, the new product consists of videos for children that provide opportunities to think about a sustainable future. will deliver.
[Image 1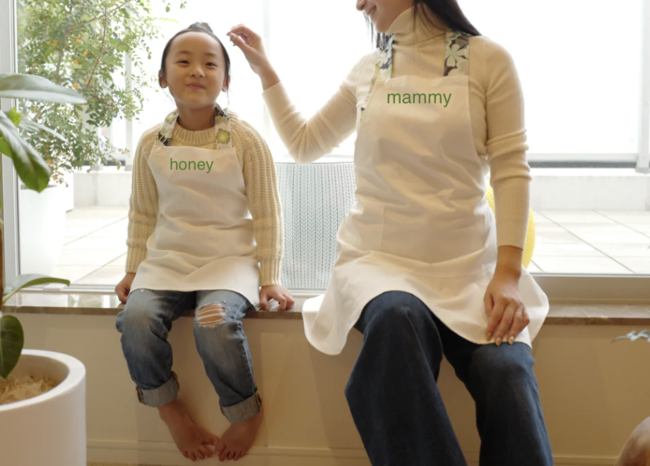 [Image 2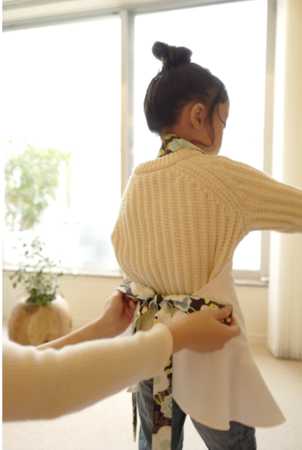 =things, not just gifts=
The new product is a semi-custom made apron that combines the apron body using recycled plastic materials with a string of your choice and prints the child's name on it. . In addition, at the time of delivery, we will deliver a video that will be an opportunity for children to learn.
The background of how clothes are made, the various problems in the process, how much clothes are made each year, and how much is thrown away. By sharing, I hope that it will help to foster the perspective of choosing clothes for the long life to come and the roots of the values ​​of valuing what you have now.
We hope that the family time will remain in your heart as a richer experience while using the one-of-a-kind apron you will receive at the same time.
=Product Features=
[Image 3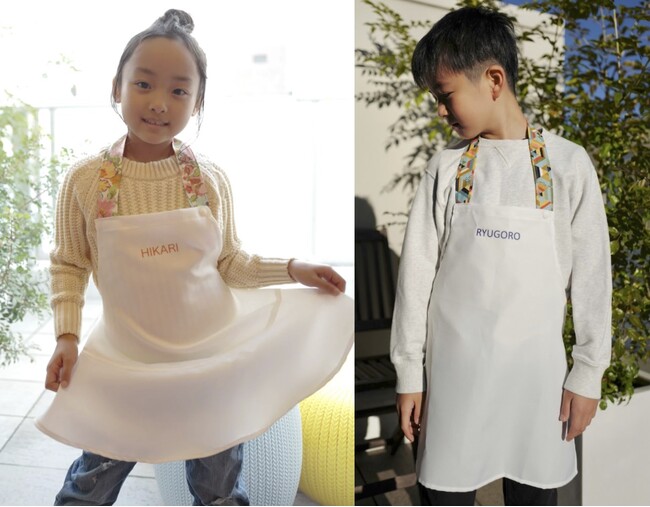 design:
Body) You can choose from 2 designs: a flared apron with a cute impression with a softly spreading hem, and a simple apron with straight lines that are easy to use.
String) Choose from 10 solid colors and 10 patterned colors. (Please leave the pattern selection to us)
Size: M Height 80-140cm (Length 60-80cm) / L 140-180cm (Length 80-100cm) Video: URL and QR code will be delivered with the apron.
Price (tax included): M ¥2,750 / L ¥3,080
Specifications: Apron body) 100% non-iron recycled polyester / string) 100% cotton
=Background of commercialization=
[Image 4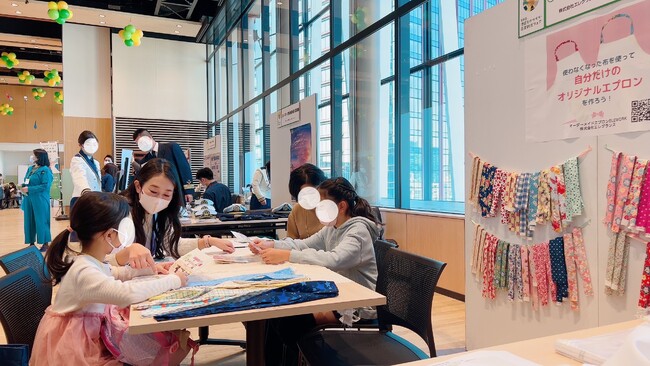 It has been 13 years since our founding, and as we move forward in our 14th year, how will we achieve both the realization of a sustainable society and corporate growth? We are also facing the problem that many apparel manufacturers are facing. Fortunately, since our founding,
We sell high quality products at reasonable prices. We do not compromise on making products that can be used and loved for a long time.
This is our first philosophy, and I feel that we have been able to minimize the burden on the global environment by providing
high-quality, long-lasting products.
We will continue to meet the needs of our customers without
compromising on design, flexibility to handle from 1 to 20,000 sheets, and quality. I would like to protect the thoughts of.
Furthermore, we want to spread the awareness of protecting the irreplaceable global environment to children, who will create the future, by providing gentle content about the issues faced by apparel production and their backgrounds, along with an apron that can be used every day. has been released.
=Sales method=
▼We will sell it on our website.
https://tamamono.myshopify.com/
*Notes on delivery before Christmas*
Orders placed by the end of November will ship on December 22nd. Orders placed after December 1st will be shipped after January 23rd. After that, it will usually be shipped in about 2 weeks from the order.
Details about this release:
https://prtimes.jp/main/html/rd/p/000000009.000019623.html