Whom it may concern
FINOLAB Inc.
Recruiting companies to present at FinTech Startup Global Pitch Contest "FINOPITCH 2023"
Entries will be accepted until January 10, 2023

FINOLAB Co., Ltd. (Headquarters: Chiyoda-ku, Tokyo, CEO: Chie Ito, hereinafter referred to as FINOLAB) will hold the global pitch contest "FINOPITCH 2023" by domestic and foreign FinTech startups on March 10, 2023 (Friday). . After being held online during the coronavirus crisis, we are planning to pitch at the venue for the third time. Entries will be accepted until January 10, 2019.
[Image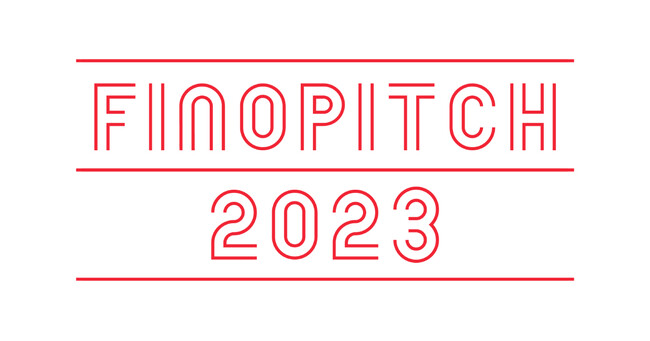 Click here for an overview and application:
https://finolab.tokyo/jp/events/finopitch2023/
FINOPITCH will start in 2021 and will be held for the third time this year. We have taken over the operation of Japan's first FinTech pitch contest "Financial Innovation Business Conference (FIBC)", which has been held since the dawn of 2012. In the contest, the finalists who passed the first screening will give a 7-minute pitch, and the excellent service will be awarded through the judges' scoring and viewer votes. To date, more than 170 FinTech startups from Japan and overseas have taken the podium, including representatives of Japanese FinTech startups.
FINOPITCH 2023 Recruitment Overview
■ Application flow
Application deadline: Tuesday, January 10, 2023
Notification of examination results: February 1, 2023 (Wednesday) Pitch Contest/Award Ceremony March 10, 2023 (Friday) @ Global Business Hub Tokyo *This will be held in the "4F: Future Frontier Fes by FINOLAB" sponsored by our company held during the same period.
■ Application conditions
・Being a FinTech startup
・There is a product/service that can be demonstrated
・You must agree to the contents of the entry form.
・Establishment of company/start of service
 Domestic companies: Within 5 years of establishment Within 2 years of service start
 Overseas companies: Within 7 years of establishment Within 3 years of service start (Those who are considering expanding into Japan) ■Presentation format
Presentation in English including product/service demonstration (up to 7 minutes)
■ Examination criteria
・Impact on financial markets
・Business model innovation
・Business growth potential
・Potential to become a global service
■ Awards
・Grand Prize
・Audience Award
・Supporter Award
■ Judge
Financial Innovation Association FINOVATORS
■ Reference
FIBC & FINOPITCH 10th Anniversary Movie
[Video 2: https://prtimes.jp/api/movieim.php?url=www.youtube.com/watch?v=zNwzpY0XUAM]
■Related news release
FinTech Startup Global Pitch Contest "FINOPITCH 2022" Grand Prize Decided – "GIG-A" for the International Division and "REVSWAP" for the Domestic Division –
https://prtimes.jp/main/html/rd/p/000000028.000049702.html
The First Grand Prize of FinTech Startup Global Pitch Contest "FINOPITCH" Decided
-International division is "iVE.ONE" Domestic division is "serviceX"- https://prtimes.jp/main/html/rd/p/000000018.000049702.html
■ Overview of FINOLAB Co., Ltd.
Location: 1-6-1 Otemachi, Chiyoda-ku, Tokyo
Representative: Chie Ito, Representative Director
Established: July 11, 2019
Capital: 300 million yen (including capital reserve)
Business description: Business creation by creating a new
business/innovation theme park (online and real place), learning about business, discovering, feeling excitement, meeting people who can sympathize, and providing a SANDBOX (experimental site), etc. to solve the problems of In addition, we aim to build a next-generation business ecosystem that can create businesses that solve social issues one after another.
Website (URL): https://finolab.co.jp/jp/index.html
■Overview of FINOLAB community
FINOLAB (The Fintech Center of Tokyo, FINOLAB) is a members-only community and space for the purpose of forming a FinTech ecosystem and creating new businesses based in the Otemachi area of ​​Tokyo, one of the world's leading international financial centers. Established in February 2016 as Japan's first FinTech base in collaboration with Mitsubishi Estate Co., Ltd., Dentsu Inc., and Information Services International-Dentsu Inc. As of November 1, 2022, 54 domestic and overseas financial startups, 4 industry groups, and 24 business corporations are participating.
Website (URL): https://finolab.tokyo/jp/
YouTube (URL): https://www.youtube.com/finolabchannel
Details about this release:
https://prtimes.jp/main/html/rd/p/000000031.000049702.html