FS.shake Co., Ltd.
C.STAND finally advances to Chiba for the first time! !
FS.shake Co., Ltd. opened 11 shisha and cafe bars in one year.
FS.shake Co., Ltd. (Representative Director: Yuta Endo, Headquarters: Toshima-ku, Tokyo) operates more than 60 restaurants such as Mizutaki, Yakitori, and Toriichizu. × Bar C.STAND Chiba" opened on November 18, 2022.
Following on from Kawasaki, Nagoya Sakae, and Umeda, we have expanded outside of Tokyo's 23 wards, and this is the first store to be opened in Chiba Prefecture.
With this, in November this year, we will open three stores in a row in one month.
C.STAND, which continues to evolve day by day, has recently been offering original products such as the "silicon top" and "mouthpiece" used in shisha, and the brand power of "C.STAND". is becoming more and more widespread.
[Image 1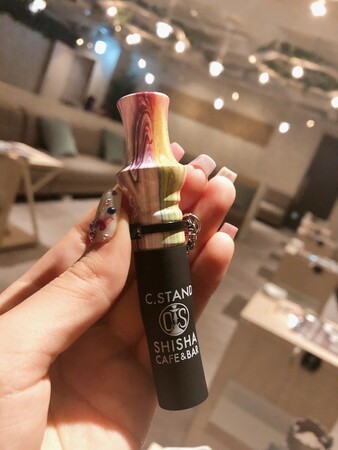 *C.STAND original mouthpiece
By the way, the inside of the Chiba store is interesting, but all the seats are sofa seats, and the overall color is calm and fashionable. [Image 2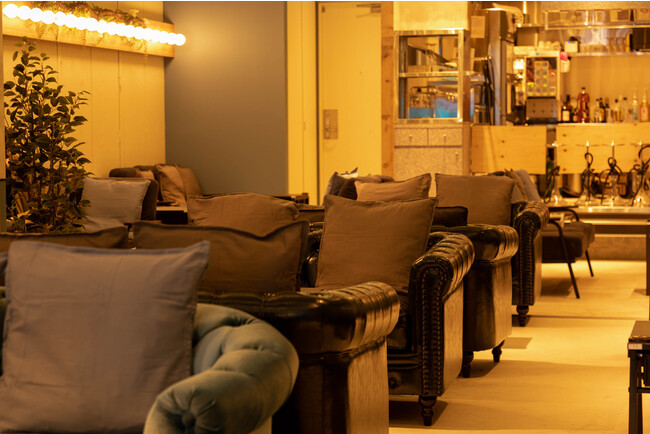 As a further detail, by adding foliage plants and soft orange indirect lighting, it is finished in a space that is not only stylish but also "peaceful" and "relaxing".
In addition, the location of the store is on the first floor of the street on the site of McDonald's.
You can see the inside of the store from the outside, so even if you were wondering what a shisha bar is like, it might be easier for you to get a feel for the atmosphere.
[Image 3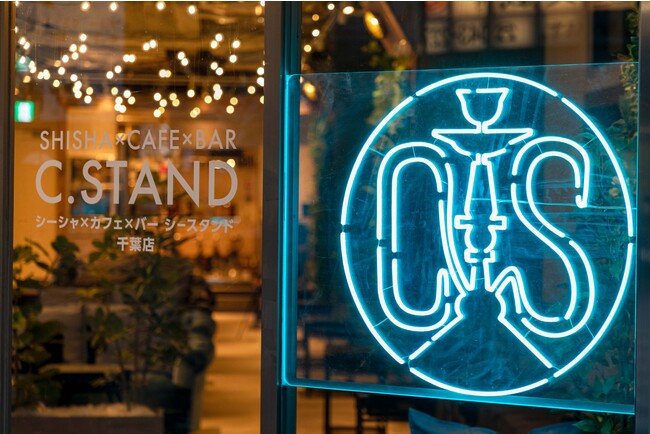 At the beginning, I talked about the brand power of C.STAND, but that is not the only strength.
As you can see from the photo above, the Chiba store is particular about "calmness" and "relaxation", but in addition to the space, we also handle CBD-infused shisha.
CBD is an abbreviation of [Cannabidiol], and it is a natural ingredient extracted from plants, and its main effects include relieving stress, introducing sleep, and recovering from fatigue. However, when hearing this effect, combined with the underground image of shisha, people tend to think, "What is CBD?", "Isn't it
dangerous?", "Illegal?" It is a safe relaxation goods derived from nature.
The world of shisha is still wide, as you can expect various effects such as stress relief, sleep introduction, and fatigue recovery. In addition to the store accounts, C.STAND also has Instagram accounts for individual staff members. I have a lot of preferences.
We will continue to tell you how far C.STAND will extend its influence outside the Tokyo metropolitan area and how C.STAND will evolve, so please look forward to it.
"Chiba Shisha Cafe & Bar C.STAND Chiba"
Address: Chiba Central Prima Building 1F, 2-23-9 Fujimi, Chuo Ward, Chiba City, Chiba Prefecture
TEL 043-307-2557
Business hours: 13:00 to 5:00
*We do not sell shisha or alcohol to customers under the age of 20. *We do not sell alcohol to customers who drive.
【Company Profile】
Company name: FS.shake Co., Ltd.
Representative Director: Yuta Endo
Founded: January 2013
URL: info@fs-shake.com
TEL: 03-6903-6727
Business description: Restaurant management
Details about this release:
https://prtimes.jp/main/html/rd/p/000000031.000035671.html