Gin no Mori Corporation Co., Ltd.
Easy application by following, liking, and commenting♪ We will hold an Instagram campaign to win the 2023 Gin no Mori New Year New Year's New Year!

The official online shop Instagram account (@ginnomori_online) of the food and nature theme park "Ena Gin no Mori" operated by Gin no Mori Corporation (Headquarters: Nakatsugawa City, Gifu Prefecture, President: Kosaku Watanabe) and silver We are pleased to inform you that we will hold a gift campaign to win the 2023 New Year's New Year on the Nomori Gosetsukai Instagram account (@ginnomori_sechie). [Image 1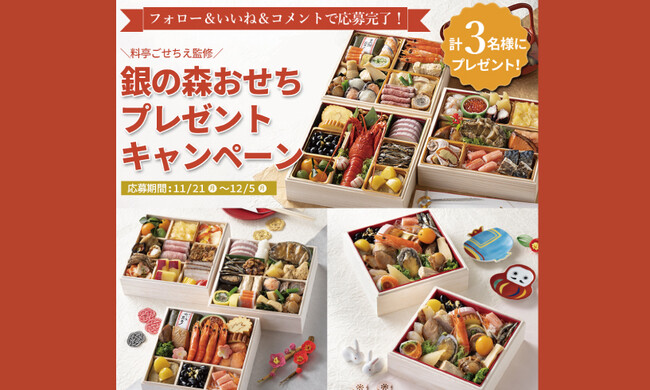 Gin no Mori Osechi gift campaign held
The food and nature theme park "Ena Gin no Mori" in Ena City, Gifu Prefecture will be operated by the official online shop. I was. We will select 3 lucky winners from among the applicants and present the special New Year dishes of Gin no Mori.
Please welcome the New Year with a "quality-focused" New Year's dish delivered by a New Year's maker.
Overview of New Year gift campaign
Period: December 21, 2022 (Monday) to December 5, 2022 (Monday) Prize: Gin no Mori Osechi "Megumi" 7-sun 3-tier box x 1 person    Gin no Mori Osechi "Wa" 6-sun 3-tiered box x 1 person
   Meimeju "Nozomi" 5.5 sun 2 sets x 1 person
-Application method-
1. Follow both Gin no Mori Online Shop (@ginnomori_online) and Gin no Mori Gosetsuso (@ginnomori_sechie) accounts on Instagram.
2. The application is complete when you click the like button on the New Year gift campaign post (posted on November 21, 2022).
* If you repost or share the post in 2. on Stories, the winning probability will be further increased.
3. Please let us know in the comments what osechi you would like to try. Ena Ginnomori Online Shop: https://www.instagram.com/ginnomori_online/ Ena Ginnomori Gosetsukai https://www.instagram.com/ginnomori_sechie/ -Notes on application-
・Please note that private accounts will not be considered for selection. ・Winners are limited to those living in Japan.
・ If you unfollow this account and the Gin no Mori / Gosetsuso account within the period from the completion of the application to the receipt of the product, the application will be invalid. Please note that if you are elected, you will no longer have the right to win. ・ If you do not reply to the DM of the winning notification by the specified date, the winning will be invalid.
・The product is scheduled to be shipped on December 29th and 30th. (Time can not be specified)
・We cannot answer inquiries regarding the completion of the
application and the results. note that.
・Personal information acquired in this campaign will only be used for sending gifts.
About gifts
We will present 3 types of osechi, which we have been making osechi for many years, to one person each.
[Image 2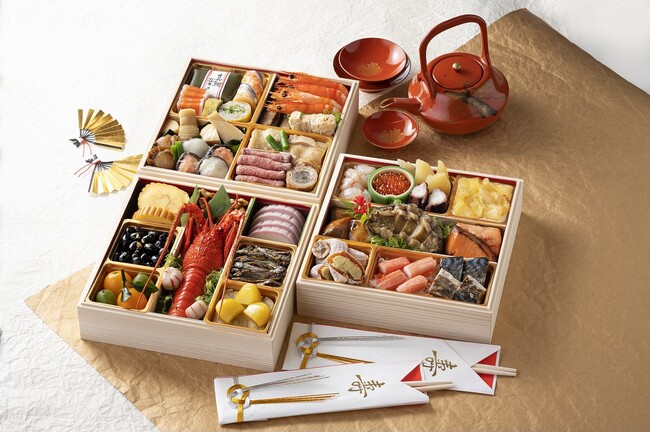 Gin no Mori Osechi "Megumi"
◇Colorful blessings of the mountains and seas, No. 1 recommended New Year dishes from Gin no Mori◇
[Gin no Mori Osechi "Megumi" 7-sun 3-tiered box / 38 dishes] Serves 3-4 people Luxurious use of the blessings of the sea and mountains.
It is a royal New Year's dish centered on Japanese cuisine. It is the No. 1 recommended New Year dish in Gin no Mori, which is sure to satisfy the whole family because it has a large volume of 2,195g net and a well-balanced content.
List price: 28,000 yen (shipping tax included)
Size: 210 x 210 x 49 (mm) x 3 steps
[Image 3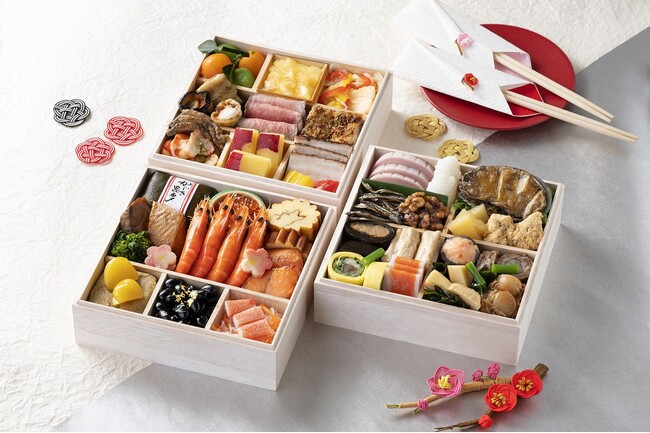 Gin no Mori Osechi "Wa"
◇Feast of harmony for the whole family, Japanese and Western New Year dishes perfect for three generations of family◇
[Gin no Mori Osechi "Wa" 6-sun 3-tiered / 41 items] Serves 2-3 people It is a variety of osechi with a good balance of Japanese and Western food that everyone from adults to children can enjoy.
List price: 17,200 yen (shipping tax included)
Size: 182 x 182 x 49 (mm) x 3 stages
[Image 4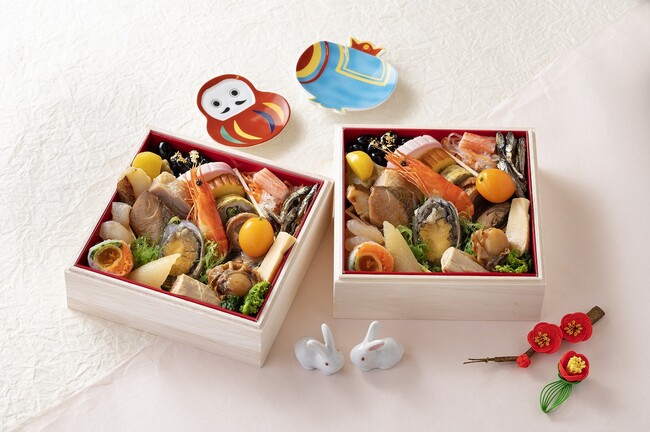 Meiteju "Nozomi"
◇In addition to the festive color, a new memeju was born from customer feedback◇ [Meimeiju "Nozomi" 5.5 sun 2 sets / 23 items] Serves 1-2 people A popular New Year's dish packed in a 5-inch box.
This year's new osechi is recommended for those who want to enjoy osechi casually even with a small number of people.
List price: 12,500 yen (including shipping tax)
Size: 167 x 167 x 49 (mm) x 2 sets
About Silver Forest New Year's Eve
The operating company, Ginnomori Corporation, has originally been a wholesaler of osechi.
It's been 27 years since I started making osechi. We would like to introduce you to our special New Year's dishes, which we are proud of, with a 96% customer satisfaction rate and a repeat rate of 60%. 01.Reliable, safe and delicious freezing technology
We have received many compliments on the cooking method that we have cultivated over the years of making osechi, "It tastes best when it is thawed." We consider freezing to be part of the cooking process, and carry out storage and distribution under strict temperature control. By sticking to frozen osechi, we can provide safe, secure and delicious osechi without relying on strong seasonings or
preservatives. Also, by freezing, you can enjoy it according to your lifestyle, such as thawing it according to the schedule of the visitors, thawing it one step at a time and eating it little by little, so that more people can enjoy it. It is.
02. Consistent in-house manufacturing from material selection to presentation and packaging
Gin no Mori is more than just a osechi manufacturer that stuffs food into boxes. The ingredients are purchased by a professional who goes to the site to see if the ingredients are good or bad, and in order to bring out the umami of the ingredients, each morning the craftsmen prepare only the amount of dashi that will be used that day, and carefully prepare each dish in the same way as a traditional Japanese restaurant. Finish. We are responsible for packing ourselves and deliver New Year's dishes that will satisfy our customers with confidence.
03.Vividness with craftsmanship
I believe that osechi should not only be delicious, but also have a beauty that makes you smile the moment you open the box. At the osechi factory, women check with their own eyes whether the presentation is beautiful. The spirit of craftsmanship sometimes sternly flies, and sometimes the line is stopped halfway through and guidance begins. There is a beauty that can only be made by human hands that cannot be made by machines.
What is the food and nature theme park "Ena Gin no Mori"?
[Image 5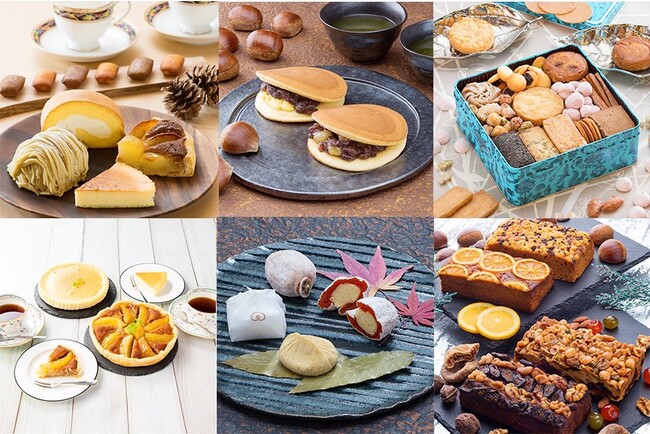 Located in Ena City, Gifu Prefecture, the food theme park "Ena Gin no Mori" is located on a vast site of approximately 66,000 square meters, surrounded by seasonal plants and trees. It is a food complex that consists of
Many people visit the park as an unusual amusement facility where you can enjoy "food" at facilities with different themes one by one, and enjoy "nature" at your leisure, such as walking on the promenade. We offer a variety of "delicious" foods such as Western confectionery, Japanese confectionery, dashi soup, accompaniment to rice, and Italian cuisine at each specialty store. Please enjoy the carefully selected products made in the natural environment of Ena City, Gifu Prefecture. Facility HP: http://ginnomori.info/
Official online shop: https://ginnomori.jp/
Operating company overview
[Image 6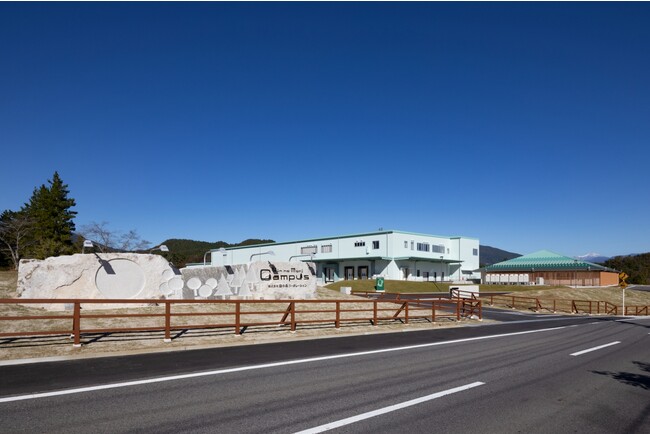 Head office/factory
◆Location of Headquarters/Ginnomori Campus Factory◆
112-2 Nasugawa, Nakatsugawa City, Gifu Prefecture 509-9132
Phone: 0573-64-2501 Fax: 0573-64-2505
[Image 7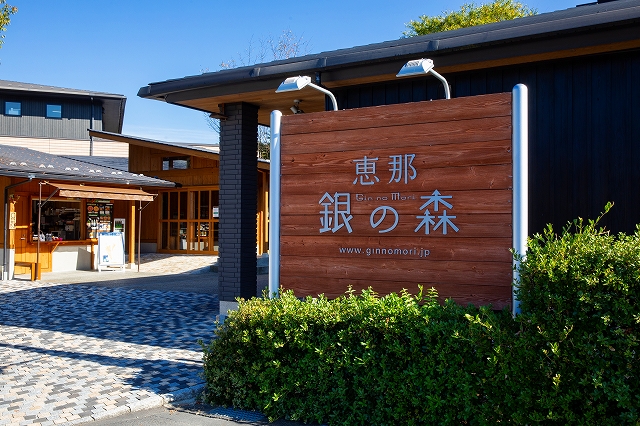 Ena silver forest entrance sign
◆ Ena Gin no Mori facility location ◆
2711-2 Oimachi, Ena City, Gifu Prefecture 509-7201
Phone: 0573-59-8880 Fax: 0573-59-8488
Operating hours 10:00-17:00 (October-March)
10:00-18:00 (April-September)
●Closed on 12/31.1/1 ●Closed every Wednesday (open on public holidays) Facility HP: https://ginnomori.info/
Details about this release:
https://prtimes.jp/main/html/rd/p/000000022.000105650.html