Homeport Co., Ltd.
Lecture by Ayachi Nishizaki, a consultant for tidying up habits, to elementary and junior high school parents and teachers on the theme of "tidying up to make families happy"

With the slogan "Only moms don't try hard," they raise people who can tidy up on their own and lead them to a happy life.
Homeport Co., Ltd. (Headquarters: Minato-ku, Tokyo, Representative: Ayachi Nishizaki) will be held on November 11th (Friday) at
Higashiosaka Municipal Compulsory Education School Kusuha Nawate Minami School with the theme of "Cleaning up for a happy family". gave a lecture to
[Image 1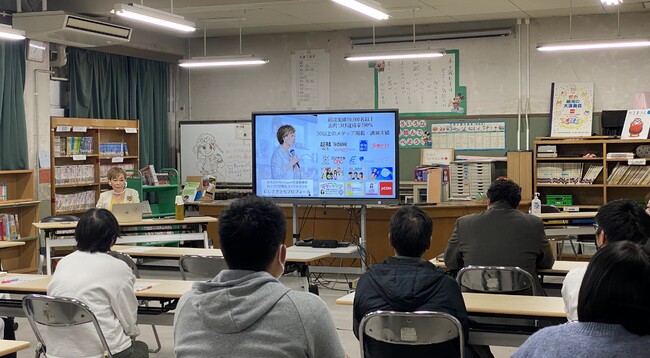 With the keyword "tidying up is communication", Nishizaki presides over the "Home Power Up Project (R)" in which more than 1,500 people nationwide participate. Actively conducts lecture activities for parents.
This time, I received a request from the Higashiosaka Municipal Compulsory Education School Kusuha Nawate Minami School PTA to give a lecture, and I gave a lecture for about 2 hours, including a question and answer session, about the "zest for life" that is nurtured through communication involving adolescents and tidying up. There was also a time slot on Friday night, and many teachers after work also participated.
As children grow up, the number of things to manage increases, and adolescents who are busy with club activities and cram schools and do not have time to do so will not be motivated to tidy up if they do not understand the purpose of tidying up in the first place.
Because communication is difficult at this time, we told the importance of parents sharing the purpose of cleaning up with their families and doing it together, and watching over them.
~Implementation overview~
■ Date and time
About 2 hours from 19:00 on November 11, 2022
■ Target
Higashiosaka Municipal Compulsory Education School Kusuha Nawate Minami School PTA members and teachers
■ Lecture content
"Cleaning up for a happy family" Lecturer: Ayachi Nishizaki, CEO of Homeport Co., Ltd.
・Think about the purpose of tidying up
What happens to adolescents
・What is "tidying up" for children?
・What parents of adolescents can do
・Finally (for a happy family)
■ Some of the impressions received from the participants
・"I'll try it myself first" remained in my mind. I would like to start little by little, starting with what I can do.
・I was able to learn again that there are such good things about being able to clean up. I was stung by how much I've been spoiled until now. ・I wanted to delve deeper into tidying up.
・I learned that tidying up is important for fostering children's independence. Tidying up is a means, and I decided to work on tidying up while having fun aiming for the ultimate goal.
・I felt embarrassed because you were talking about my family. I have a lot of things to reflect on, so I want to clean up with my family by the end of the year and enrich communication. I was amazed to learn that cleaning up is so important for my child's independence. Thank you very much.
・I was worried about how to talk to the children in my class who are not good at cleaning up, and I received a lot of hints from today's story. Recently, I was thrilled to realize that "a room expresses the state of mind."
・In order to create an environment where examinees can easily concentrate on their studies, I decided to make the classrooms always tidy. For that reason, I felt that it was necessary to cooperate with the whole class to create it, rather than cleaning it up by myself. Homeport will continue to support the whole family to live happily ever after. ■ Lecture
[Image 2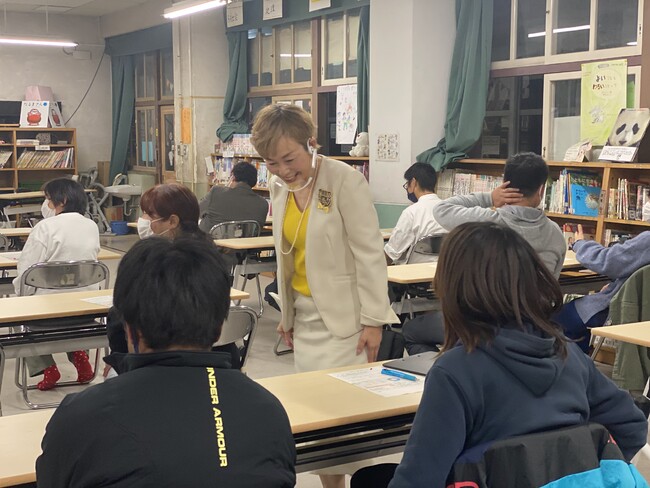 [Image 3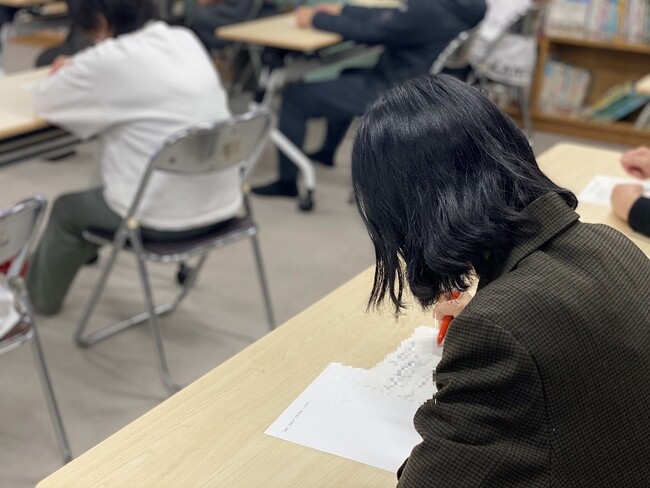 ■ Lecturer introduction
Sachi Nishizaki
Representative Director of Homeport Co., Ltd./Consultant for tidying habits. With a focus on tidying up, your own life, and communication between couples, the "Family Power Up Project (R) ︎" for moms to live happy days in their own way, and children can cultivate "the power to live" through tidying up. Presides over "Oyako de Tidying up". Homeport company profile
Company name: Homeport Co., Ltd.
Location: Axon HAMAMATSUCHO 201, 1-1-23 Shibadaimon, Minato-ku, Tokyo Representative: Ayachi Nishizaki
Established: 2019
URL: https://nishizakisachi.com/
Business content: Training and consulting based on the family strength improvement project (R)
Details about this release:
https://prtimes.jp/main/html/rd/p/000000028.000058599.html