Suket Co., Ltd.
It's finally happening again next week! [Yokohama Open Innovation EXPO 2022] December 7th (Wednesday) and 8th (Thursday) at Pacifico Yokohama
The OPEN INNOVATION EXPO Executive Committee (Secretary General: Atsushi Yamazawa in Suket Co., Ltd.) will hold Yokohama OPEN INNOVATION EXPO 2022 on December 7th (Wednesday) and 8th (Thursday) at Pacifico Yokohama C Hall.
[Image 1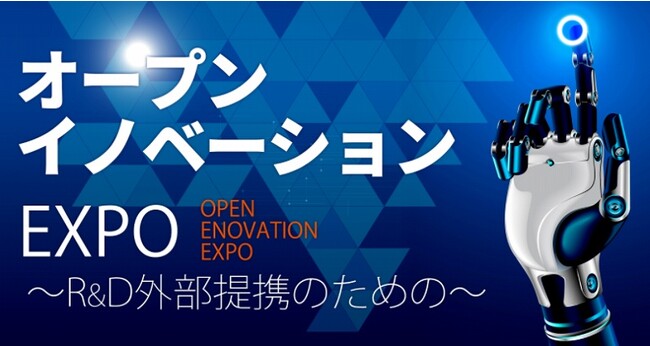 Name: Yokohama Open Innovation EXPO 2022
Organizer: Open Innovation EXPO Executive Committee (within Suketto Co., Ltd.) Date: December 7th (Wednesday) and 8th (Thursday), 2022
Venue: Pacifico Yokohama
URL: https://oi-expo.com/
Admission fee: 3,000 yen
https://form.os7.biz/f/61903146/
You can visit for free by pre-registering from the above URL. Simultaneously held: 3rd Service Robot Exhibition / 3rd Industrial Robot Exhibition / 3rd Next Generation Mobility Exhibition
Yokohama Open Innovation EXPO 2022 will be held on December 7th (Wednesday). It will be held on the 8th (Thursday) at Pacifico Yokohama C Hall.
In the venue, in addition to the Open Innovation EXPO, you can see the latest robots as well as the mechanical elements and IT technology necessary for robot development at the concurrent exhibition. All related departments are welcome to attend.
[Introducing some of the seminars that can be attended for free in the exhibition hall]
[Image 2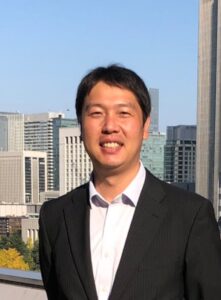 December 7 (Wednesday) 11:45-12:45
Government initiatives on innovation management
Ministry of Economy, Trade and Industry Technology Promotion and University Collaboration Promotion Division Specialist
Mr. Naoki Saito
Appointed to this section in February 2022. Responsible for research and development startup support business and open innovation promotion business.
[Seminar content]
In order to respond to the changes in the economic society and industrial structure in recent years, companies create new value through innovative methods that lead to the resolution of social and customer issues, and earn business consideration by disseminating it to society and customers. In other words, it is necessary to promote innovation. Under such circumstances, the ISO56000 series of innovation management systems was formulated as an international standard that encourages companies to realize innovation. In this seminar, we will explain the ISO56000 series, introduce the background of its formulation, related measures, etc., and promote awareness and promotion of innovation.
[Image 3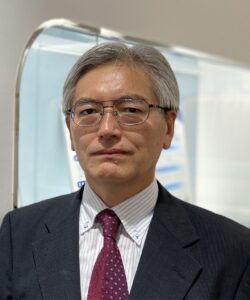 Startup support by JOIC and NEDO
National Research and Development Agency New Energy and Industrial Technology Development Organization (NEDO)
Innovation Promotion Department Professional Investigator
Mr. Hikaru Ishijima
Promoted new business utilizing image recognition technology and communication robots at a major IT company. Current position since November 2020.
[Seminar content]
The Japan Open Innovation and Venture Creation Council (JOIC) and the New Energy and Industrial Technology Development Organization (NEDO) provide various types of support to start-up companies with the aim of creating open innovation. increase. In this seminar, we will explain the overview.
[Image 4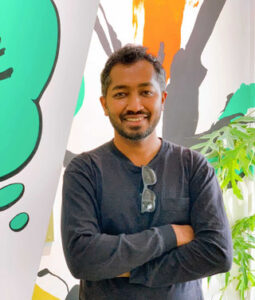 Wednesday, December 7, 13:30-13:30
How to create a sustainable culture of innovation in your company GRI Innovation Business – Executive Officer
Picture Co., Ltd. Executive Officer
iU Information Management Innovation Professional College – Visiting Professor Mr. Isul Subasinghe
Born in 1982, from Sri Lanka. Graduated from Ritsumeikan Asia Pacific University and obtained an MBA (USA) specializing in International Marketing from Anaheim Graduate School. Established Rakuten Group, Inc. Rakuten Philippines, in charge of Rakuten Innovation Management. Established the current company after serving as Representative Director of Ideascale APAC. He has served as the Japan representative of the Global Innovation Management Institute and as a visiting professor at a university specializing in information management innovation.
[Seminar content]
In order to carry out open innovation in Japan, we searched for a way to immediately promote innovation. First, we provided an innovation management platform, but in reality, we felt that we could not continue effectively just by introducing the platform. After that, in addition to providing a platform, we entered the organization as a team and took a hands-on approach, such as human resource development and workshops. Today, we have transformed into a company that provides all the infrastructure necessary for business innovation. We will introduce what kind of positive impact we have on our customers and how we can quickly create a sustainable culture of innovation.
[Image 5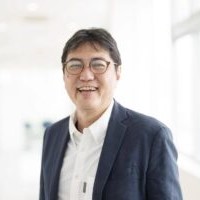 December 8 (Thursday) 10:30-11:30
Why doesn't open innovation succeed?
~ Mr. Hajime Takebayashi, who knows everything about the site, approaches the essence ~
Head of Incubation Center, Innovation Promotion Division, OMRON Corporation Kyoto University Graduate School of Management, Visiting Professor Hajime Takebayashi (Speaker)
Joined Tateishi Electric (now Omron). After working as president of OMRON SOFTWARE, president of OMRON Nogata, and president of DOCOMO HEALTHCARE, he served as the head of the Incubation Center of OMRON Corporation's Innovation Promotion Division.
[Seminar content]
Why doesn't open innovation succeed? This is a lecture by inviting Mr. Hajime Takebayashi, Director of Incubation Center of Omron
Corporation, who is innovating as a manager of many companies. In the first half of the lecture, I will tell you what open innovation should start from, based on on-site practice. The second half is a session format with a moderator, and it is a seminar that clears away the problem awareness of the participants.
We also offer a variety of other seminars.
Please check the details of the seminar and registration from the URL below. https://oi-expo.com/seminar-yokohama/
You can also view information about exhibiting companies on the official website.
https://oi-expo.com/list-yokohama/
[Exhibition inquiries]
Open Innovation EXPO Executive Committee (within Suketto Co., Ltd.) e-mail: visit@oi-expo.com
Details about this release:
https://prtimes.jp/main/html/rd/p/000000011.000073669.html