Japan Football Association
Japan Football Association official app "JFA Passport" World Cup related contents appear one after another
Speedwagon Kazuhiro Ozawa "I'm worried about soccer in 100 days" starts today
The Japan Football Association has been distributing special contents related to the World Cup one after another in the official app "JFA Passport" which was launched on November 10th.
In conjunction with the opening of the FIFA World Cup Qatar 2022, Speedwagon's Kazuhiro Ozawa's serialization "I'm worried about soccer in 100 days" will start today on Monday, the 21st. Taking the World Cup as an opportunity, we will follow how Mr. Ozawa, a big baseball fan, became interested in soccer.
In the project focusing on the SAMURAI BLUE (Japan national team), a corner where people in the team tweet and a special application version of the team-close video "Team Cam" will start today on the 21st. Original videos such as "The Road Walked by SAMURAI BLUE", which looks back on the careers of the players, and playlists linked to Spotify that each player listens to before the game are also available.
[Image 1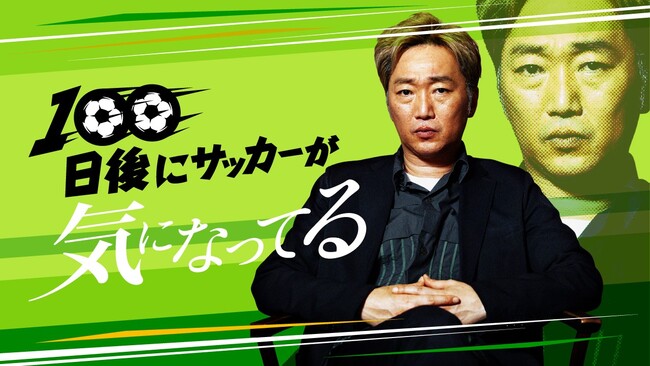 Speedwagon Kazuhiro Ozawa's "I'm worried about soccer in 100 days" (11/21 start/serial column)
Mr. Ozawa was only informed that he had an interview about soccer. When I heard that the interviewee was the Japan Football Association, my face suddenly twitched and I was in a panic. Afterwards, he spoke frankly about the knowledge and contacts he has at the moment, as well as his thoughts on the members of the Japan national team who were selected for this tournament. In the middle of the interview, there was a scene where I was worried about my lack of knowledge, saying, "What is this guy?" However, he says, "I like hearing about what people like." I was.
[Image 2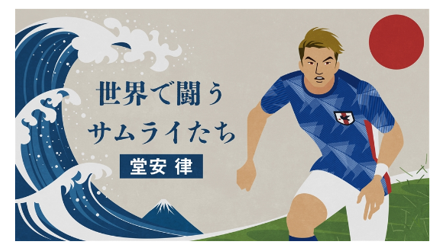 SAMURAI BLUE select! Playlist to boost your mood before the game ~Listen on Spotify~ (released)
The playlist that each SAMURAI BLUE player listens to before the game to increase their fighting spirit or to relax is available on "JFA Passport". Plays including JFA official soccer Japan national team support song "Shinjo no Emi wo Kimi to Japan Soccer" (Ukasukaji) and SAMURAI BLUE new scenery 2022 official theme song "DAWN (in 2022)" (DISH//) It is a plan to play the list and feel the same as the players.
App limited original video main content
◇Team Cam special edition (11/21 start)
 Team Cam app limited version distributed on YouTube "JFA TV" ◇ Samurai Fighting Around the World ~Player Interviews~
The Ritsu Doan version is now available. Junya Ito, Kaoru Mitoma, and Hiroki Ito will be released soon
◇The path taken by SAMURAI BLUE ~Looking back on her career with her teacher~  Morita Hidemasa edition is now available
◇Introduction of highly nutritious recipes handed down directly from Yoshiteru Nishi, the representative chef of Japan
◇ Physical tips from Hiroshi Maeda, Japan's national team athletic trainer ◇JFA Challenge Game "Aim to Crack!"
Other content
◇Tweet corner for apps only (started on 11/21)
◇People inside SAMURAI BLUE deliver their voices
◇ Life logs of 26 players that can only be seen here (coming soon) ◇ Pekopa no Soccer Radio
*The Japan Football Association's first official app "JFA Passport" can be downloaded for free (Apple Store or Google Play). You will receive news and events according to the category to which you belong (players, referees, fans and supporters, etc.), and it also has the function of accumulating membership cards and soccer life logs.
Details about this release:
https://prtimes.jp/main/html/rd/p/000000092.000041844.html