Logos Corporation Co., Ltd.
A fun board game will appear in the LOGOS LAND room for a limited time! LOGOS LAND x Arc Light Games "Board Game Warm Camp Experience" held!
~ For making memories with family and friends! A limited-time event where you can enjoy board games with regular accommodation ~
LOGOS, an outdoor brand developed by LOGOS CORPORATION (Headquarters: Suminoe-ku, Osaka; President: Shigeki Shibata), is a comprehensive outdoor leisure facility "LOGOS LAND" (Joyo City, Kyoto Prefecture), Ark Co., Ltd. With the special cooperation of Light (Headquarters: Chiyoda-ku, Tokyo, CEO: Kosuke Fukumoto), a popular board game will be played from November 26, 2022 (Sat) to February 28, 2023 (Tue). We will hold a special event "Board Game Warm Camp Experience" that you can enjoy in your room.
[Image 1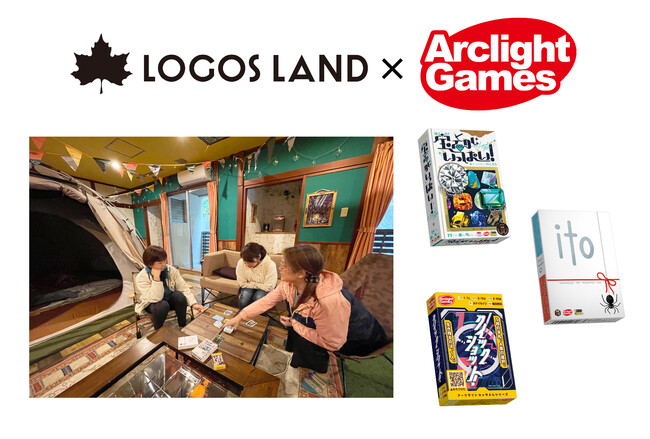 [LOGOS LAND] https://logosland.jp
This event is an event where you can enjoy LOGOS LAND in winter even more. From November 26, 2022 (Sat) to February 28, 2023 (Tue), planning, development, manufacturing and sales of board games will be held exclusively for LOGOS LAND guests in all guest rooms. You can enjoy the popular board game developed by "Arklight Games" for free. The games you can play feel good as you turn them over! A high-tempo gem excavation game of 5 minutes per game "Lots of gems", laugh out loud at the gap in values! There are three types: "Ito", a cooperative game with fun conversations, and "Quickshot", a survival shooting card game by Kanai Seiji.
With the growing demand for winter camping, board games are attracting attention as content that can be enjoyed in tents. Adults and children can play together, making it perfect for spending time with family and friends.
A popular board game that can be enjoyed by all generations, please come and make memories with your family this winter at the special event "Board Game Warm Camp Experience" where you can play for free when you stay at LOGOS LAND.
Camp experience with a board game
The popular board game developed by "Arklight Games" can be enjoyed in the guest rooms of LOGOS LAND! Please come with your family and friends to make winter memories.
[Period] November 26, 2022 (Sat)-February 28, 2023 (Tue)
[Event Overview]
Guests of LOGOS LAND can enjoy 3 types of board games developed by "Arklight Games" for free.
[Playable games]
[Image 2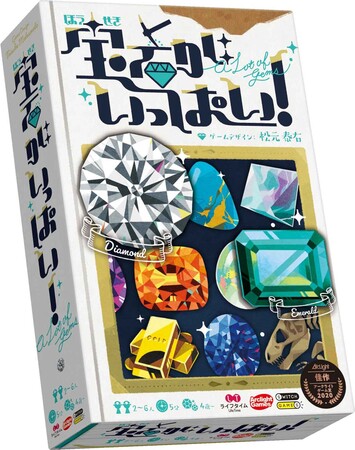 ■ A lot of jewels
It is a game where you become an excavator and dig for gems in a dream mine where gems are mined crunchy! Just by flipping one card, the game progresses at a good tempo, and the value (score) of the jewels increases as you progress, so you can enjoy the excitement of the possibility of reversing until the end. Recommended as a board game to play for the first time and as a simple communication tool for parents and children.
[Image 3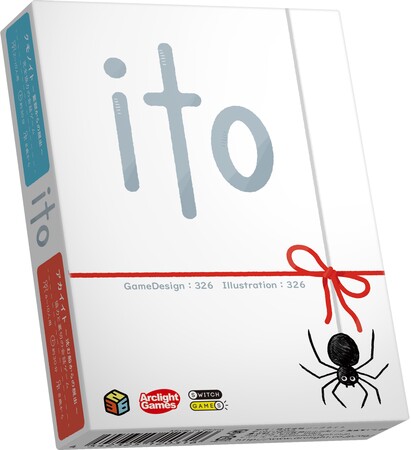 ito
Under the restriction that "if you speak a number, you're out!", everyone will express themselves according to the theme and aim to escape from the crisis. It's frustrating and fun not to get it right, and it's a party game that makes you laugh out loud at the gap in your values. It's a game where you just talk about a theme, so it's recommended for people who aren't familiar with board games.
[Image 4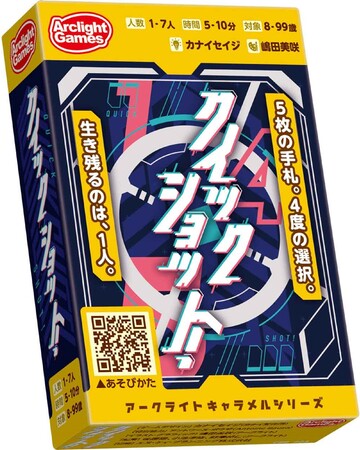 ■ Quick shot
A survival card game with the motif of "Battle Royale Shooting", which is popular in the world of digital games. Take out a card, compare the numbers, use the effect to eliminate the opponent, protect yourself, and aim to survive until the end. One game takes only 5 minutes, but there is also the element of reading each other and the tension of immediate dropout, so you can enjoy the exhilarating feeling when your aim is decided.
Arklight Co., Ltd.
[Image 5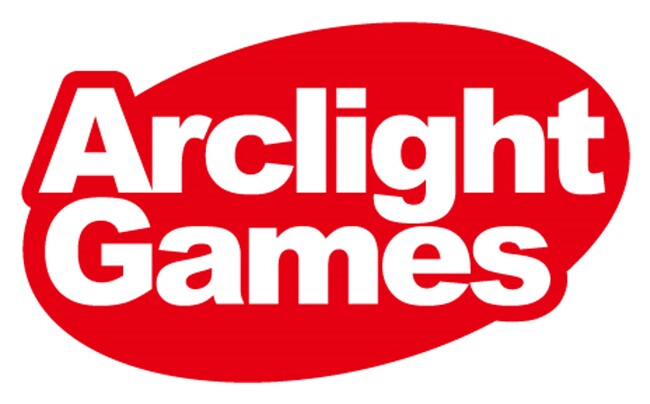 Arklight Co., Ltd. was established in 1998 as a game development company. As a comprehensive manufacturer of analog games, we are expanding our business in various fields, such as analog game planning, development, manufacturing, publishing, wholesale, event management, and store management. Every year, we also run Japan's largest board game event "Game Market", aiming to expand human communication around the world through games.
About LOGOS LAND
[Image 6

Address: 24-4 Ogawara Terada, Joyo City, Kyoto Prefecture 610-0121 Map: https://maps.app.goo.gl/qX2YoDQZJSRKnQJQ7?g_st=ic
[Train/bus access]
Take a route bus from JR Nara Line/Joyo Station or Kintetsu Kyoto Battle/Terada Station and get off at the Prime Inn Joyo stop. [Access by car]
Proceed toward the Keinawa Expressway on Route 24 Bypass.From the entrance of the Keinawa Expressway, take Route 24 to the east of Sports Park.
[Official HP] https://logosland.jp
[Official SNS]
・Facebook account: Logos Land
・Twitter account: @logos_land
・Instagram account: @logos_land
[Image 7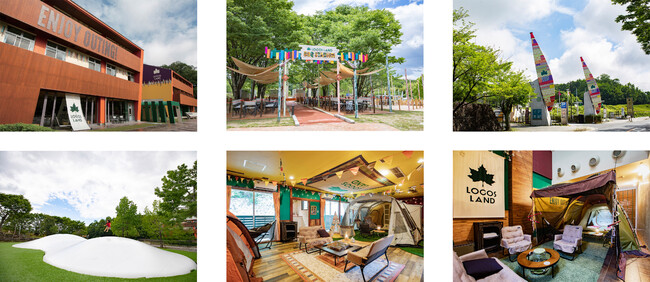 ■ You can see the list of press releases
https://www.logos.ne.jp/news-list
■ Click here for the product catalog
https://www.logos.ne.jp/catalog
■ Nationwide logos store list
https://www.logos.ne.jp/shop
* Total 82 stores (as of November 2022)
[Outdoor brand LOGOS]
LOGOS is a comprehensive outdoor brand that develops and distributes camping and BBQ products and clothing that families can enjoy. With the brand policy of "from 5 meters on the beach to 800 meters above sea level", the first brand that connects people and the outdoors with the slogan "Enjoy Outing!" Aim for
■ Outdoor brand LOGOS
LOGOS official app ios version https://goo.gl/qoFSxL
Android version https://goo.gl/qupA9f
Outdoor LOGOS http://www.logos.ne.jp
https://www.logos.ne.jp/global (global page)
Nationwide campground vacancy information http://www.campjo.com LOGOS official channel https://www.youtube.com/user/outdoorlogos ■ Requests regarding the handling of image data
If you would like to post, please be sure to contact us in advance. Details about this release:
https://prtimes.jp/main/html/rd/p/000000490.000032114.html