MHD Moët Hennessy Diageo K.K.
A sci-fi graphic novel "Planet Ardbeg" is born in collaboration with a talented comic artist!

[Image 1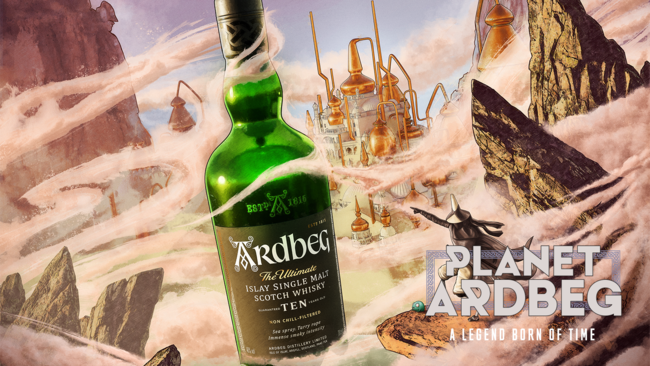 MHD Moët Hennessy Diageo Co., Ltd. (Kanda-Jimbocho, Chiyoda-ku, Tokyo) is a peaty and smoky character of Ardbeg's signature "Ardbeg 10 Years Old", "Ardbeg An O", and "Ardbeg Wee Beastie 5 Years Old". The SF graphic novel "Planet Ardbeg", which was inspired by a certain taste, will be released for a limited time. The digital version is available at the Ardbeg Committee, a membership-free fan club created for Ardbeg fans.
The sci-fi graphic novel "Planet Ardbeg" to be developed this time was created by New York cartoonist Ronald Wimberly, Spanish illustrator Emma Rios, and American cartoonist Sanford Green. . It consists of three parts: Chapter 1 "Guardians of Oa", Chapter 2 "The Best Laid Schemes", and Chapter 3 "Take it with a Grain of Sand". The hero of the story, the mysterious Quantum Distiller, will travel through time and space with an Ardbeg in hand on a variety of missions.
Influenced by the rounded balance and smoky prowess of Ardbeg An O, Sanford Green's first chapter, Guardians of Oa, depicts Copper City under attack by a terrifying monster. An action-packed episode. The second chapter, The Best Laid Schemes, by Ronald Wimberley, is a fast-paced story featuring giant plants and big monsters, inspired by the subversive, smoky flavor of Ardbeg Wee Beastie 5 Years Old. Good story. Finally, Emma Rios' third chapter, "Take it with a Grain of Sand," captures the complex peat-scented essence of Ardbeg 10 Years Old, a mystical quest in a land where time seems to stand still. I am drawing a story.
Ronald Wimberley, the creative director of the work, said, "When we started planning, we thought of Planet Ardbeg as a time machine. It gives you a different time experience." Ardbeg Distillery Director Colin Gordon added: "It's great to see the different smoky character of these whiskeys brought to life in graphic novel form. The stories of Planet Ardbeg. is full of imagination and creativity."
"Planet Ardbeg" is a must-read for Ardbeg fans around the world. Anyone who has registered with the Ardbeg Committee can enjoy Planet Ardbeg on the web. Please take this opportunity to register with the "Ardbeg Committee" and enjoy the world view of "Planet Ardbeg". SF graphic novel "Planet Ardbeg" overview
40 pages of sci-fi graphics inspired by Ardbeg's signature Ardbeg 10 Year Old, Ardbeg Un O, and Ardbeg Wee Beastie 5 Year Old's distinct peaty, smoky flavors novel. Created by New York cartoonist Ronald Wimberley with Spanish illustrator Emma Rios and American cartoonist Sanford Greene. It consists of three parts: Chapter 1 "Guardians of Oa", Chapter 2 "The Best Laid Schemes", and Chapter 3 "Take it with a Grain of Sand". The hero of the story, the mysterious Quantum Distiller, will travel through time and space with an Ardbeg in hand on a variety of missions.
The digital version of Planet Ardbeg is available for free to those who have registered with the Ardbeg Committee, a membership-free fan club created for Ardbeg fans.
Click here for more information on Planet Ardbeg ⇒
http://ardbegjapan.com/planet-ardbeg/
Click here for the full version of the comic ⇒ https://ardbegjp.com Ardbeg signature product
[Image 2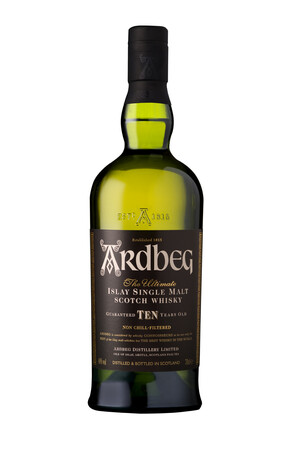 ■ Product name: Ardbeg 10 years
■Price: 6,350 yen (tax excluded)/6,985 yen (tax included)
■ Capacity: 700㎖
■ Alcohol content: 46 degrees Non-chill filter
Ardbeg 10 Years Old is the ultimate Islay malt the world craves, with a perfect blend of intense smokiness and subtle sweetness. 2008 World Whiskey of the Year Award.
[Image 3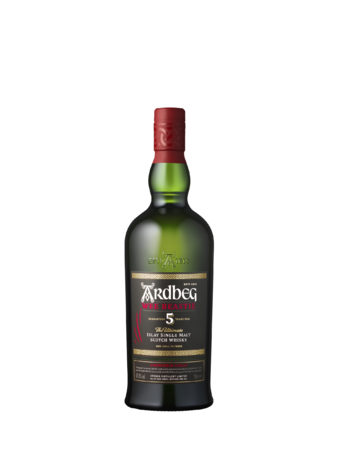 ■ Product name: Ardbeg Wee Beastie 5 years
Suggested retail price: 5,400 yen (excluding tax) / 5,940 yen (including tax) ■ Capacity: 700㎖
■ Alcohol content: 47.4 degrees non-chill filter
Smoky malts, which become more smoky as they age in barrels, are said to have a more pronounced smoky flavor in younger whiskeys. "Wee Beastie" is a smoky flavor that appeals to the young age of aging. Author profile
■ Ronald Wimberly
Creative Director of "Planet Ardbeg". Award-winning American cartoonist and designer, founder of the annual art tabloid LAAB, which examines race, gender, identity, and visual culture. He has published several graphic novels and short stories for The New Yorker, DC/Vertigo, Nike, Marvel and Dark Horse Comics.
■ Emma Rios
Spanish comic artist, writer and editor, working internationally. Marvel, Image, Boom! Active in America's largest comic publishers such as Studios. Her work has been published in Runaways, Amazing Spider-Man, Girl Comics and more.
■ Sanford Green
An award-winning American comic illustrator who has published works for DC Comics, Dark Horse, Image Comics, etc. Known for his work on the dark fantasy/action comic series "Bitter Root" set in the Harlem Renaissance, it is currently being adapted into a large-scale feature film.