Marcus Evans Events Japan Limited
Mizuho, ​​BMW, Softbank, and Pola's Human Resources Managers have decided to participate! "HR Japan Summit 2022" to talk about hiring new graduates in the future @ Hotel Chinzanso Tokyo

Marcus Evans Events Japan Limited (Headquarters: UK/Representative: Daisuke Yukishita, hereinafter "Marcus Evans") will be in charge of the personnel department for two days from December 14th (Wednesday) to 15th (Thursday), 2022. HR Japan Summit 2022, a business summit for managers, will be held at Hotel Chinzanso Tokyo.
[Image 1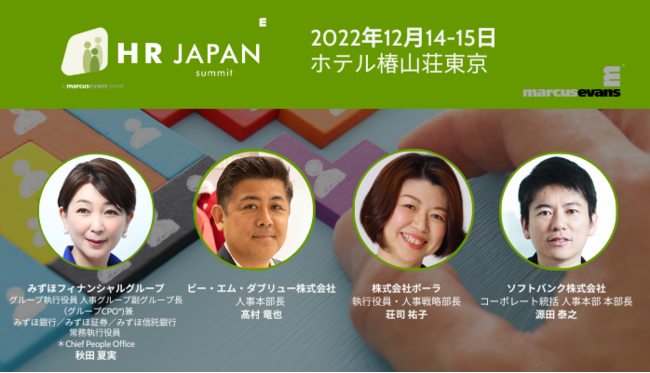 [Event application page] https://events.marcusevans-events.com/hr22h2-1/ How new graduates should be recruited in the future
"Bulk recruitment of new graduates" has long supported the Japanese economy since the period of rapid economic growth. However, as the business environment and the values ​​of working people change, many people say that it is difficult to maintain the mass recruitment of new graduates. From 2022, the job hunting rules set by Keidanren will be abolished, and from 2025, internships directly connected to recruitment will be "authorized", further diversifying the recruitment of new graduates. . How should new graduates be recruited to adapt to the future economic environment and enhance the competitiveness of Japanese companies?
In this session, we will discuss the environment, issues, and solutions surrounding the recruitment of new graduates, and approach the secrets of securing excellent human resources that will influence the future growth of your company.
・Current status of hiring new graduates
・Year-round recruitment, internship directly connected to recruitment ・Future prospects
Event overview
The 11th "HR Japan Summit 2022" will bring together 19 speakers, corporate HR department managers, and solution provider companies with cutting-edge HR-related services. Through One-to-One Meetings (business meetings) and networking events, this is a place to discuss current and future human resources issues and solutions.
Participation frame
・Personnel manager
Persons in charge of human resources departments of leading companies in Japan are eligible. Through lectures, dinner parties, discussions among participants, meetings with solution provider companies, etc., you can acquire the latest knowledge and use it to expand new personal connections.
・Solution provider company
For companies with HR-related solutions. You will have the opportunity to have one-on-one business negotiations with decision-makers from the personnel departments of top participating companies.
Speaker profile
Mr. Natsumi Akita
Group Executive Officer, Deputy Head of Human Resources Group (Group CPO*), Managing Executive Officer of Mizuho Bank/Mizuho
Securities/Mizuho Trust & Banking *Chief People Officer
Mizuho Financial Group
[Image 2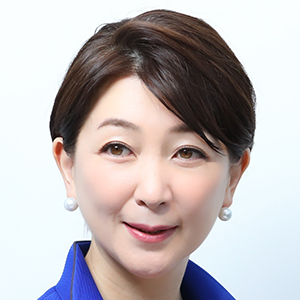 As CPO of -Mizuho-, he promotes human resource development,
organizational development, D&I, health management, etc. for the entire group. -Mizuho- Before joining, he served as vice president of Adobe, vice president of Mastercard Japan, and general manager of Citibank Digital Solutions. Graduated from the Faculty of Economics, University of Tokyo. Graduated from Northwestern University Kellogg School of Management (MBA). NewsPicks Pro Picker. Visiting professor at Information Management Innovation College (iU). wine expert. Yamanashi Ambassador.
Mr. Tatsuya Takamura
General Manager of Human Resources Headquarters
BMW Co., Ltd.
[Image 3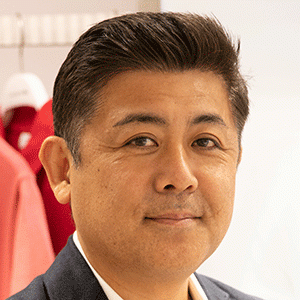 After graduating from university in 1992, he joined Pioneer
Corporation, and since 2003 has been stationed in Belgium as European HR manager. Since 2008, he has been Head of Human Resources at DFS in the LVMH Group. Since 2017, he has been appointed as Chief Human Resources Officer and General Manager of Human Resources and General Affairs at Lacoste Japan. Current position from January 2022.
Mr. Yasuyuki Genda
General Manager, Human Resources Headquarters, Corporate Management SoftBank Corp.
[Image 4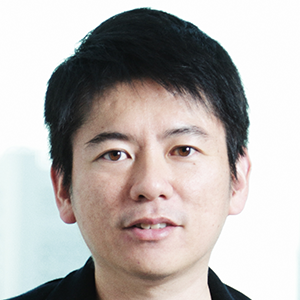 Joined the company in 1998. After gaining experience in sales, he has been in charge of the human resources area since 2008. Received the 2019 HR Award for Best Individual Category and the 2018 Pro Recruiter Award for Best Award. Established SoftBank Academia, a training institution for successors of the SoftBank Group, and SoftBank University, a training institution for group employees. Established multiple companies by promoting the commercialization of selected ideas under SoftBank Innoventure, a new business proposal system. support. From 2021, he will also serve as a director of SB
Engineering, which supports transformation in engineering and operations, and SB Atwork, which provides human resource services. In addition, he also serves as the secretary general of the Masason Foundation, which supports young people with high aspirations and extraordinary talents.
Yuko Shoji
Executive Officer, General Manager of Human Resources Strategy Department POLA INC.
[Image 5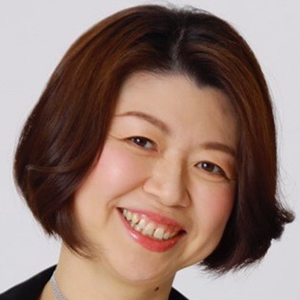 In 1994, joined POLA Cosmetics Honpo (now POLA INC.). After working in sales, sales planning, CRM, and sales promotion, in 2017, became the first female HR manager and executive officer in charge of human resources at POLA. We will work on the development of human resources with rich imagination and ideas, and the creation of a co-creative organization that enhances each other.
■Overview
[Name] HR Japan Summit 2022
[Date] December 14-15, 2022 (Wednesday and Thursday)
[Venue] Hotel Chinzanso Tokyo
[Organizer] Marcus Evans Events Japan Limited
■ Please see below for details
https://events.marcusevans-events.com/hr22h2-1/
■ What is Marcus Evans?
Since 1983, Marcus Evans has provided cutting-edge business
information for strategic decision-making at events. Utilizing our proud global network, we plan, manage and hold more than 150 business summits annually. The Japan branch office holds events related to marketing, IT, human resources, intellectual property, medical care, manufacturing, etc.
■ Inquiries regarding this matter
Marcus Evans Events Japan Limited
Public Relations (Fukudome)
Email: hitomif@marcusevansjp.com
Details about this release:
https://prtimes.jp/main/html/rd/p/000000029.000095834.html