Loft Co., Ltd.
[MoMA Design Store] Christmas gift special "Gifts for Kids & Family"
The MoMA Design Store (operating headquarters: Chiyoda-ku), the museum shop of the Museum of Modern Art (MoMA) in New York, has a new lineup of educational and innovative design gifts that make it easy for children to choose gifts.
Toys and games selected by MoMA curators will create a Christmas spent with your family.
The online store gift guide page
–https://www.momastore.jp/shop/r/r0900/-, which is popular every year, will also appear to support gift selection.
[Image 1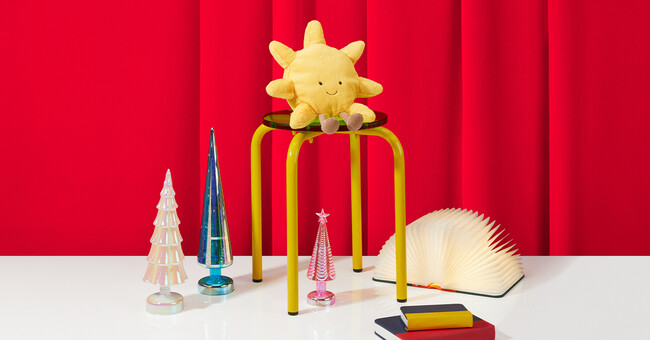 (Image: Reference image)
Sales store
* The products handled differ depending on the store.
-MoMA Design Store online store
-MoMA Design Store Omotesando
GYRE 3F, 5-10-1 Jingumae, Shibuya-ku, Tokyo
03-5468-5801
-MoMA Design Store Kyoto
Kawaramachi Street, Nakagyo Ward, Kyoto City, Kyoto Prefecture Sanjo Shimoru Daikokucho 58 Mina Kyoto 1F
075-253-6450
-MoMA Design Store Shinsaibashi
Daimaru Shinsaibashi Main Building 4F, 1-7-1 Shinsaibashisuji, Chuo-ku, Osaka 06-6282-6214
-MoMA Design Store at Loft
Shop-in-shop: Ikebukuro, Shibuya, Ginza, Sapporo, Sendai
Example of products for sale
[Image 2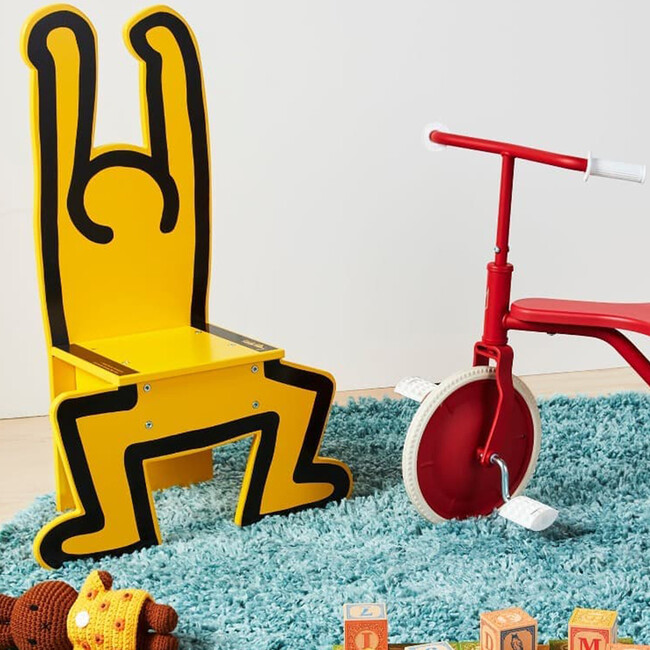 [Image 3

Keith Haring kids chair
Tax included ¥2,7500 each
A children's chair designed with motifs of iconic and energetic figures that American pop art pioneer Keith Haring made appear in many paintings and sculptures in the 1980s. Even if you decorate it as an interior decoration in your room, it will be eye-catching.
Red: https://www.momastore.jp/shop/g/g3048700092953/
Yellow: https://www.momastore.jp/shop/g/g3048700092946/
White: https://www.momastore.jp/shop/g/g3048700092205/
[Image 4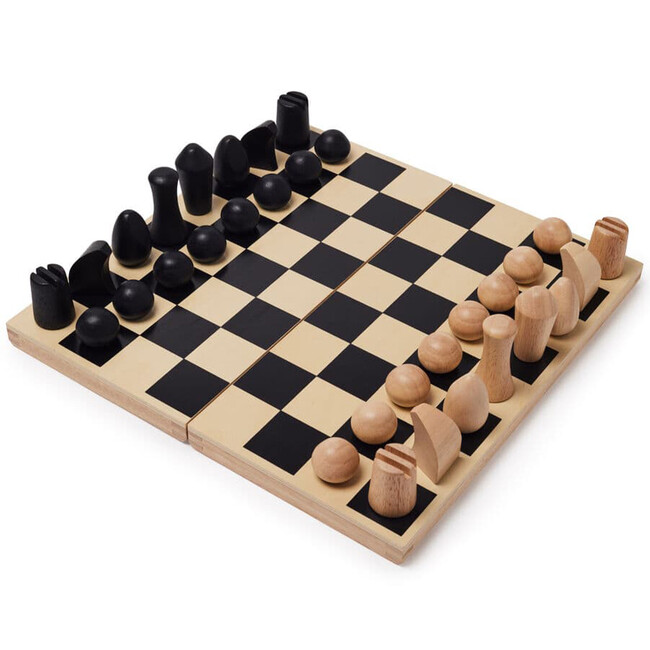 Panisa Chess Set
Tax included ¥22,000
A minimalist design reminiscent of modern sculpture, this chess piece is made of lathed wood. The foldable wooden chessboard is magnetically closed and designed for easy storage of the pieces inside.
https://www.momastore.jp/shop/g/g0708444026258/
*From November 21, 2022 (Monday) 11:00 am to November 28, 2022 (Monday) 11:00 am, online store limited / Black Friday sale items [Image 5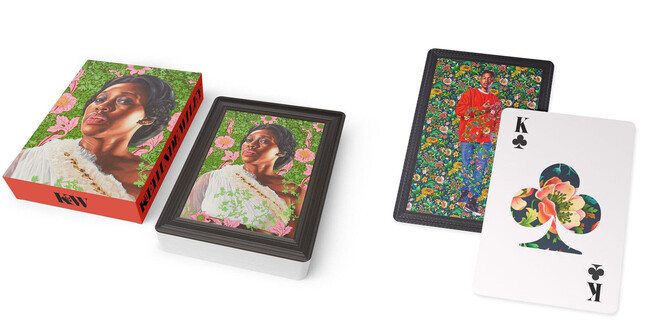 Kehinde Wiley Trump
Tax included ¥6,270 each
Trump featuring artwork by Kehinde Wiley, the artist commissioned to paint a portrait of President Barack Obama. Inspired by European art history and portraiture traditions. Wiley is known for his vivid depictions of the contemporary African diaspora (immigrants) and for subverting portraiture hierarchies and conventions in Europe and America. The net proceeds from this card will be donated by Wiley to support his artist-in-residence program Black Rock in Dakar, Senegal. Image left) Grace: https://www.momastore.jp/shop/g/g0497608305581/ Image right) Red Sword: https://www.momastore.jp/shop/g/g0497608305598/ [Image 6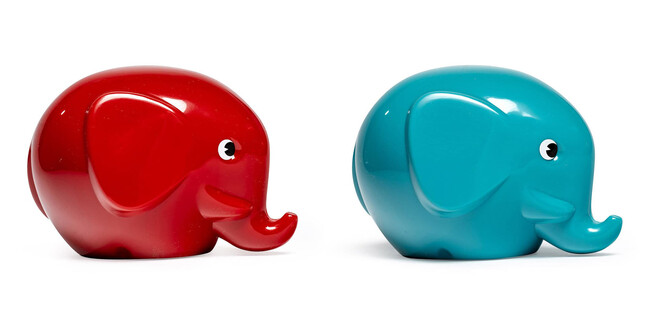 elephant bank
Tax included ¥1,408 each
A classic Finnish coin bank from the 1970s, remade with BPA-free materials. A piggy bank designed by MK Tresmer for the Finnish Union Bank and distributed to children, celebrating its 50th anniversary since it was manufactured at a factory in Pertunmaa Kuortti, Finland. welcome.
Red: https://www.momastore.jp/shop/g/g4562135770051/
Turquoise: https://www.momastore.jp/shop/g/g4562135771621/
[Image 7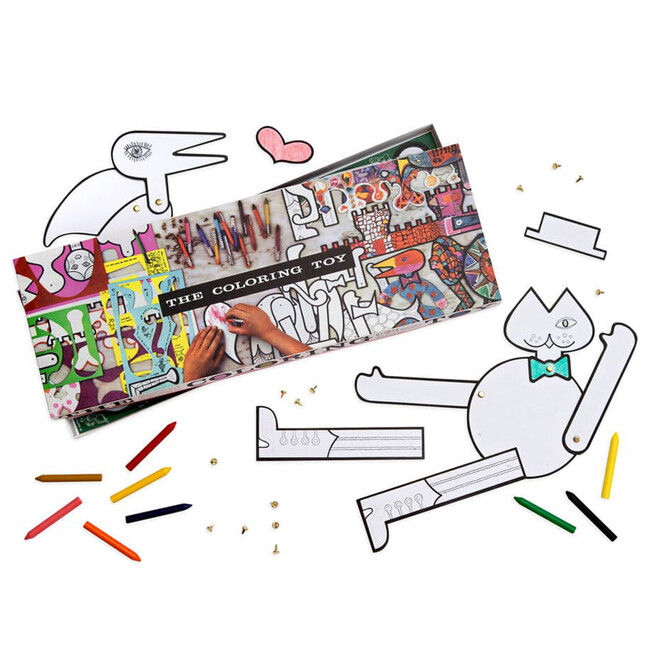 eames coloring toy
Tax included ¥6,160
Give aspiring artists a creative space with original coloring books designed by Eames. With 8 die-cut panels and 16 high-quality crayons, you can create creatures and motifs.
https://www.momastore.jp/shop/g/g0497608305291/
[Image 8
https://www.momastore.jp/shop/g/g0092633702987/
[Image 9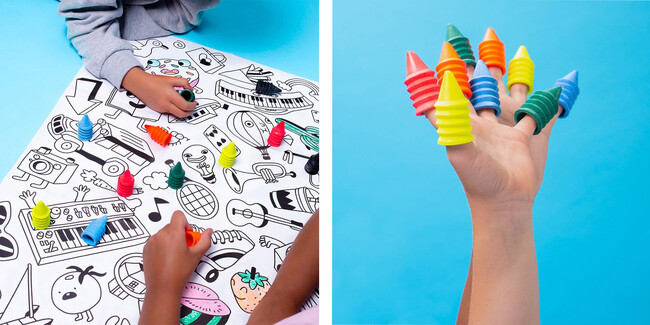 OMY Wax Crayon Set of 6
Tax-included price ¥ 3,630
Transform your fingers into crayons with cap-type crayons that you can put on your fingertips. The thick and short shape is ergonomically designed for easy grip. If you lay it on its side and draw it, lines with different densities will appear depending on how you apply pressure.
https://www.momastore.jp/shop/g/g3760301400875/
[Image 10
https://www.momastore.jp/shop/g/g0092633303450/
[Image 11
https://www.momastore.jp/shop/g/g0670983134445/
[Image 12
https://www.momastore.jp/shop/g/g4589671031149/
Piano:
https://www.momastore.jp/shop/g/g4589671031132/
[Image 13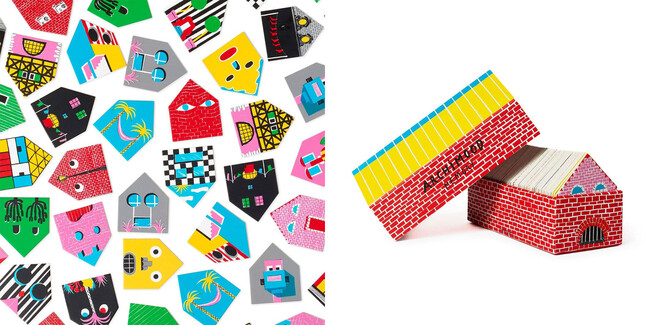 Archimood Memory Game
Tax-included price ¥ 3,795
The Archimood Memory Game follows the rules of a common nervous breakdown. It will stimulate children's curiosity and observation of surrounding architecture. A game of flipping cards and finding pairs of "faces" of buildings made up of two windows and one door. As you become more familiar with anthropomorphic architecture, you will discover that some of the "faces" are associated with real buildings or the work of famous architects.
https://www.momastore.jp/shop/g/g3760251290892/
[Image 14
https://www.momastore.jp/shop/g/g0497608304591/
[Image 15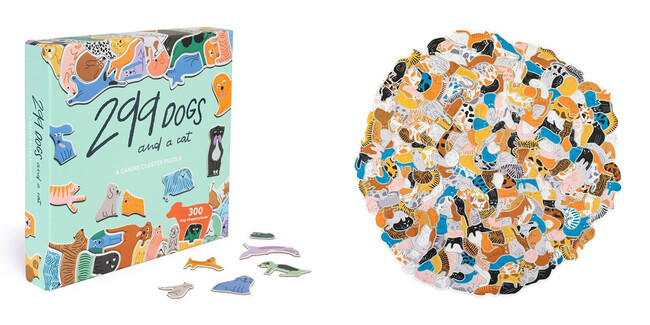 Cats & Dogs Jigsaw Puzzle 300 Pieces
Tax included ¥4,400 each
A unique puzzle where each piece has the outline of a cat or dog. The charming illustrations by French illustrator Lea Maupetit are impressive. "Cat" is a combination of 299 cats and 1 dog, and "dog" is a combination of 299 dogs and 1 cat. Either way, it would take hours to hunt one out of the crowd. A great game for puzzle lovers, families, kids and pet lovers, it's the ultimate proof that cats and dogs can live together.
Image left) Dock: https://www.momastore.jp/shop/g/g9781913947156/ Image right) Cat: https://www.momastore.jp/shop/g/g9781786276582/ [Image 16
https://www.momastore.jp/shop/g/g3048700091048/
About MoMA Design Store
The MoMA Design Store delivers items selected by our curators to our customers, bringing high quality, creativity, and design innovation to our daily lives. Proceeds from your purchase support the innovative exhibits, extensive educational programs and preservation of the Museum of Modern Art's (MoMA) collection. In 1932, MoMA was the first art museum to establish an architecture and design department with a permanent curator.In the mid-20th century, MoMA began to play a leading role in defining and spreading the value of "good design." MoMA Design Store will continue to propose "good design". In addition to the online store momastore.jp, directly managed stores in Omotesando, Kyoto and Shinsaibashi, you can enjoy shopping at some loft stores and New York.
Official Instagram: @momastorejapan
===================
MoMA Design Store Online Store
https://www.momastore.jp
MoMA Design Store Omotesando
GYRE 3F, 5-10-1 Jingumae, Shibuya-ku, Tokyo
03-5468-5801
Open all year round 11:00 – 20:00 (according to GYRE)
MoMA Design Store Kyoto
Kawaramachi Street, Nakagyo Ward, Kyoto City, Kyoto Prefecture Sanjo Shimoru Daikokucho 58 Mina Kyoto 1F
075-253-6450
MoMA Design Store Shinsaibashi
Daimaru Shinsaibashi Main Building 4F, 1-7-1 Shinsaibashisuji, Chuo-ku, Osaka 06-6282-6214
MoMA Design Store Shibuya Loft
Shibuya Loft 1, 21-1 Udagawa-cho, Shibuya-ku, Tokyo
03-3462-3807
MoMA Design Store Ikebukuro Loft
Seibu Ikebukuro Main Store 9F, 1-28-1 Minamiikebukuro, Toshima-ku, Tokyo 03-5960-6210
MoMA Design Store Ginza Loft
Ginza Loft 3F, 2-4-6 Ginza, Chuo-ku, Tokyo
03-3562-6210
MoMA Design Store Sapporo Loft
Hokkaido Sapporo-shi Chuo-ku Kita 5-jo Nishi 2-chome Esta 6F Sapporo Loft 011-207-6210
MoMA Design Store Sendai Loft
Sendai Loft 2F, 1-10-10 Chuo, Aoba Ward, Sendai City, Miyagi Prefecture 022-224-6210
Details about this release:
https://prtimes.jp/main/html/rd/p/000001141.000018324.html