MTG Co., Ltd.
ReFa's fine bubble shower series expands the lineup "Just take a 10-second beauty treatment"? New TVCM will start airing from 11/21 (Mon.)

MTG Co., Ltd. (Headquarters: Nagoya City, Aichi Prefecture, President: Tsuyoshi Matsushita) is a beauty shower "ReFa FINE BUBBLE PURE" that brings out the beauty of bare skin just by bathing from the beauty brand "ReFa". Pure)" TV commercial will start airing on November 21, 2022 (Monday).
In this commercial, with the theme of "10 seconds beauty treatment", we propose a new beauty habit that brings out the beauty of bare skin just by taking a shower and realizes the first step of skin care. [Image 1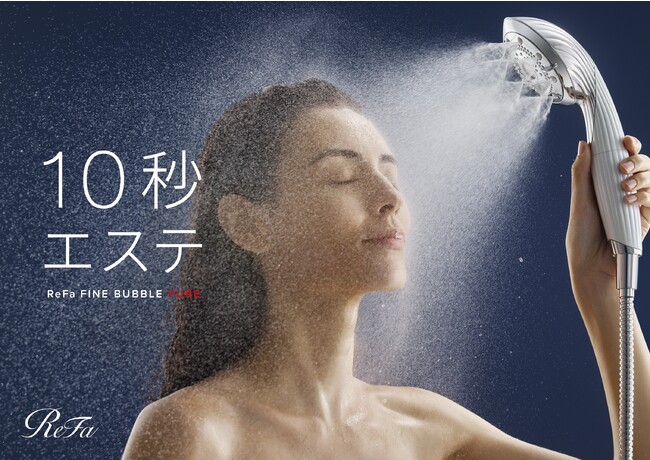 CM planning outline
Based on the concept of a new beauty habit that starts with taking a shower for 10 seconds according to the project "10 seconds beauty treatment",
A face care version that makes you feel like you are in a beauty salon, a scalp care version that makes you feel like you are receiving a head spa, and a pet version that you want your beloved pet to enjoy a beauty shower time.
[Video 2: https://prtimes.jp/api/movieim.php?url=www.youtube.com/watch?v=NWPD2TEWo6M]
It conveys the appeal of the product as a beauty experience that turns the bathroom into an esthetic salon.
Face Edition URL (https://youtu.be/NWPD2TEWo6M)
Head Spa URL (https://youtu.be/KdM_0CZektQ)
Pet version URL (https://youtu.be/TRmZ8HmIHOQ)
Every time you bathe, it removes dirt, moisturizes, and warms your whole body. ReFa's fine bubble shower series will make your bathroom look like a spa. Broadcast period: November 21 (Mon)-December 23 (Fri), 2022
Broadcast area: Kanto, Kansai, Tokai, Fukuoka, Hiroshima
Product Summary
[Image 2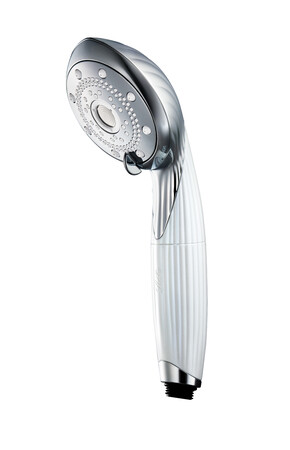 Product name: ReFa FINE BUBBLE PURE
Price: 30,000 yen (tax included)
Release date: Thursday, June 16, 2022
Sales: MTG online shop, department stores nationwide, ReFa shops, B happy (EC site for salon customers) in each market
URL: https://www.refa.net/item/refa_fine_bubble_pure/
*No cartridge/sold separately
[Image 3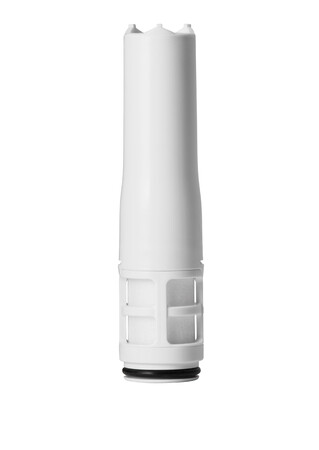 Product name: ReFa PURE CARTRIDGE
Price: 2,500 yen (tax included)
Replacement period: Approximately 3 months (approximate when used for 8 minutes a day)
Release date: Thursday, June 16, 2022
Sales: MTG online shop, department stores nationwide, ReFa shops, B happy (EC site for salon customers) in each market
Product features
1. Two types of bubbles that make the skin beautiful: ultra-fine bubbles and micro-bubbles
In order not to turn water into irritation to the skin, ReFa adopted a technology originating in Japan, ultra-fine bubbles.
and microbubbles. Two bubbles with a unique cleansing mechanism that are much smaller than the normal bubbles you see everyday bring out the skin's natural beauty.
[Image 4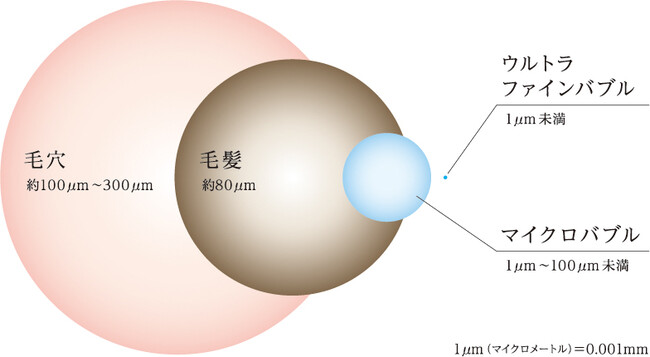 Double spiral cavitation technology that fills two bubbles to the limit It has a unique structure that uses pressure dissolution and two-stage cavitation to create ultra-fine bubbles and microbubbles in water at once.
The size and number of holes in the shower were carefully considered in pursuit of how well the water flow feels on the skin, achieving a silky softness.
[Image 5

Features of two foams that make your skin beautiful every time you bathe 〇 Removes with double detergency
The ultra-fine bubbles penetrate deep into the pores to remove dirt, while the micro-bubbles lift and remove large dirt clogged in the pores.
〇 Comfortably warms the whole body
Put the shower head in the bathtub for a silky bath with a smooth texture. The two bubbles gently envelop your skin, warming your mind and body.
〇 The hot water of the shower that gives moisture to the skin penetrates every layer of the skin, leading to moist and moist skin. [Image 6

2. 4 water streams to choose from for full body skin beauty
You can control the optimum water flow according to your purpose, such as removing dirt with different properties depending on the part of the skin, warming the whole body, and moisturizing.
[Image 7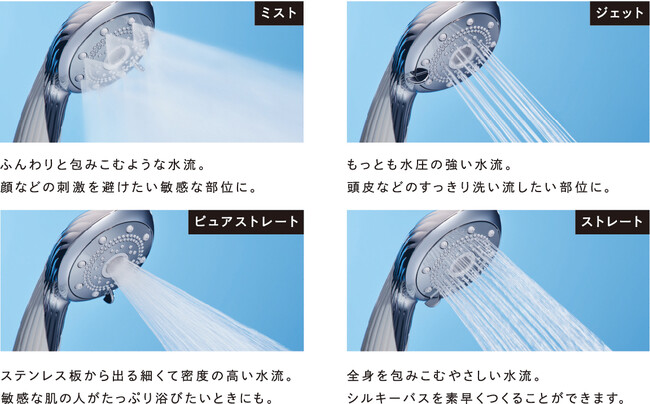 3. Effectively reduce chlorine in water
A unique two-layer cartridge continuously approaches residual chlorine and dirt in water to create clean water without stagnation. The upper layer of calcium sulfite reduces chlorine, and the lower layer of composite fiber filter removes dirt.
[Image 8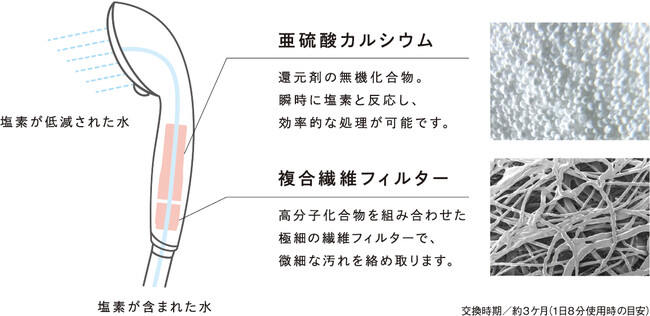 4. Anyone can easily create a sophisticated beauty space
Replacement is easy in one step. You can expect a water-saving effect by cutting water usage by up to 53%* just by installing it.
*When using mist mode.
*For the characteristics of fine bubbles, please check the ReFa FINE BUBBLE PURE website.
Related products
A model that allows you to enjoy fine bubbles with 4 water flows to choose from [Image 9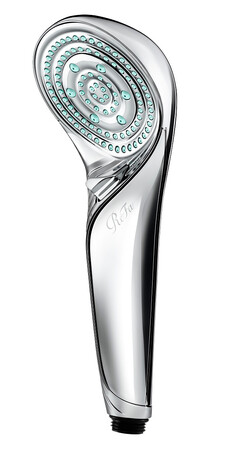 Product name: ReFa FINE BUBBLE S
Price: 30,000 yen (tax included)
Release date: Friday, August 21, 2020
Click here for product details: https://www.refa.net/item/refa_fine_bubble_s/ ===============
A model that allows you to enjoy fine bubbles with a simple mode design [Image 10
https://www.refa.net/item/refa_fine_bubble_one/ About the ReFa brand
Based on the concept of "BEAUTY ENTERTAINMENT", ReFa is a beauty brand that proposes new beauty habits to customers that transcend existing boundaries. We will expand the possibilities by discovering the joy of beauty that has not been seen yet, transcending time, place, and even gender.
-ReFa Brand Site-
https://www.refa.net/
===============
■ About MTG Co., Ltd.
Under the business vision of "VITAL LIFE," MTG develops brands, products, and services in the areas of HEALTH, BEAUTY, and HYGIENE to help people around the world live healthy, beautiful, and active lives.
Details about this release:
https://prtimes.jp/main/html/rd/p/000000438.000029736.html