Nippon Columbia Co., Ltd.
Kyary Pamyu Pamyu's latest song "Isshin Dotai" collaborates with TikTok "Effect House"! A cute original effect that "Kizu-kun" sings is released!

[Image 1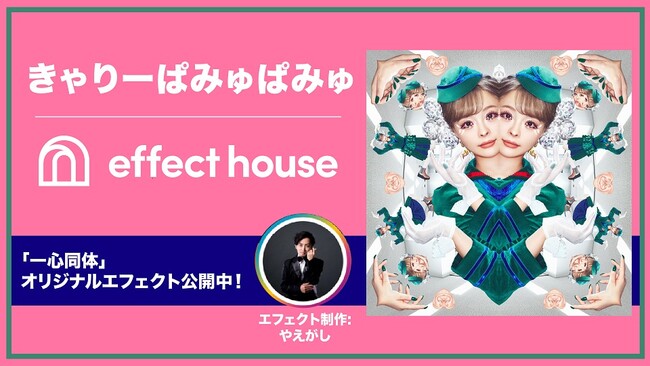 Kyary Pamyu Pamyu, who released her long-awaited new song "Isshin Dotai" in October, has announced original effects in collaboration with TikTok's "Effect House".
Following the "Crazy Party Night-Pumpkin's Counterattack-" effect released before Halloween, the "Ishin Dotai" effect released this time was created by TikTok's popular effect creator Yaegashi at "Effect House". This is the second collaboration effect with Kyary Pamyu Pamyu.
For the latest effect, Kyary Pamyu Pamyu turned her own injury into a character and appeared in the MV, "Kizu-kun", who became a hot topic for being "genius".
Kyary suffered a serious injury that required eight stitches on her left leg this summer. He took a positive view of the scars that remained, and turned it into a positive message with the song "Ishin Dotai" and delivered it to the fans.
In the effect, such a "Kizu-kun" appears on the photographer's cheek. It is designed to look like they will sing together.
In addition, you can play by moving "Kizu-kun" to your hand by tapping the screen when shooting.
Kyary Pamyu Pamyu's official account
(https://www.tiktok.com/@kyary_official) has released a video using the "Isshin Dotai" effect, so be sure to check it out.
Enjoy your posts on TikTok with cute "one heart" effects.
In addition, the archive distribution of the Nippon Budokan
performance "UMA 105", which also performed "Crazy Party Night ~Pumpkin no Gyakushu~" and "Isshin Dotai", has now been released. Don't miss the performance of "Isshin Dotai", which was unveiled live for the first time.
[TikTok information]
how to play effects
You can enjoy effect shooting in one of the following three ways. 1. Go to the creator Yaegashi account
(https://www.tiktok.com/@x8ega4x) from your smartphone and use the effect tab button in the middle of the account page.
2. Launch the TikTok application, select "Effect" from the shooting page, and search for "Ishin Dotai by @x8ega4x" from the effect search and use it.
3. Launch the TikTok application, go to the "Scan" screen from the upper left of the "Friends" or "Now" page, and scan the QR code below to use it.
[Image 2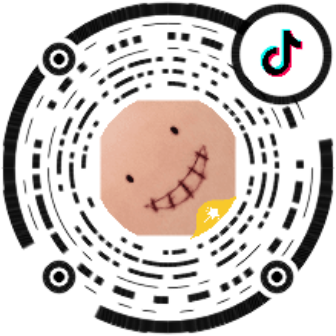 [Latest release]
Delivery release on October 5, 2022
"Ishin Dotai" (Produced by Yasutaka Nakata)
[Image 3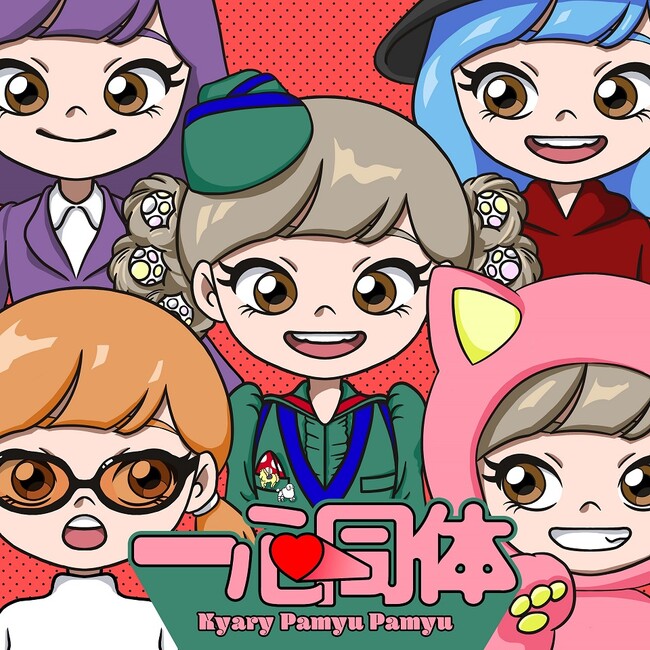 1. one body
2. Isshin Dotai (Instrumental)
3. One heart and one body (TV edit)
Delivery: https://lnk.to/KPP_Isshindoutai
Official music video: https://youtu.be/D5LF3WChRrA
[Budokan performance archive distribution]
10th ANNIVERSARY JAPAN TOUR 2022 -TOUR FINAL- UMA 105
Global distribution via Zaiko Connect
Delivery period: October 19, 2022 (Wednesday) to January 19, 2023 (Thursday) Details: https://connect.zaiko.io/e/kpp10
[LIVE INFORMATION]
"Kyary Pamyu Pamyu Special Live 2022 ~Back To Coachella~"
・Tuesday, December 20, 2022
Namba Hatch (Osaka)
・December 21 (Wednesday) and 22 (Thursday), 2022
EX THEATER ROPPONGI (Tokyo)
[Each play guide precedence]
Reception period: 11/21 (Monday) 12:00 to 11/27 (Sunday) 23:59 ▼Law ticket
pre-request
Reception URL: https://l-tike.com/concert/mevent/?mid=293206 ▼Ticket Pia
Pre-reserve
Reception URL: https://w.pia.jp/t/kyary-backtocoachella/
▼ eplus
pre-order
Reception URL: https://eplus.jp/kyary/
◆Kyary Pamyu Pamyu Official Website http://kyary.asobisystem.com ◆Kyary Pamyu Pamyu 10th Anniversary Special Site http://kpp10.jp ◆Kyary Pamyu Pamyu OFFICIAL Twitter https://twitter.com/pamyurin ◆ Kyary Pamyu Pamyu STAFF Twitter https://twitter.com/kyarystaff ◆ Kyary Pamyu Pamyu Instagram https://www.instagram.com/kyarypappa/ ◆Kyary Pamyu Pamyu STAFF Instagram https://instagram.com/kyarystaff/ ◆Kyary Pamyu Pamyu Official Fan Club "KPP CLUB" https://kyary.net/ ◆ Kyary Pamyu Pamyu YouTube Channel
https://www.youtube.com/user/kyarypamyupamyuTV
For other latest information, please visit: https://lit.link/kpp [Profile of Kyary Pamyu Pamyu]
[Image 4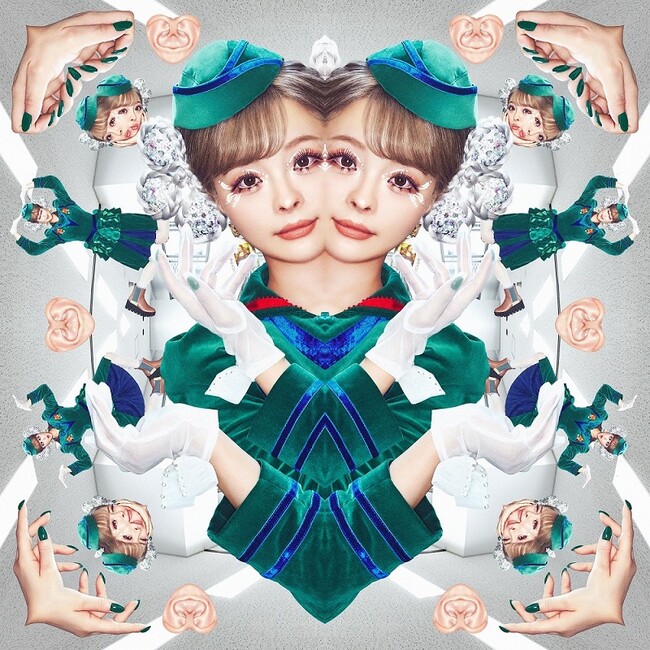 Kyary Pamyu Pamyu
Born January 29, 1993
Born in Tokyo / Artist
In August 2011, after graduating from high school, she made her major debut with the mini-album "Moshi Moshi Harajuku" produced by Yasutaka Nakata. Their first full-length album "Pamyu Pamyu Revolution" released in May 2012 debuted at No. 1 on the Oricon daily charts, and also reached No. 1 on the iTunes charts in Japan and the world's electro charts. After that, he continued to make great strides with his first national tour, solo performance at Nippon Budokan, and his first participation in the NHK Kouhaku Uta Gassen. In 2013, the first world tour (8 countries and regions, 13 cities) was a great success. Earned 1st place on the chart for the first time.
In 2014, their second world tour (11 countries and regions, 15 cities) ended with great success, and their third album "Pika Pika Fantajin" was released on four continents, including North and South America, Europe, Oceania, and Asia. Released simultaneously in 15 countries (regions). Won 1st place for the first time on the Oricon Weekly Chart for the second time in a row. He also held a hall tour "Kyary Pamyu Pamyu no Kumo no Ue no Heaven's Door" (17 performances in 15 cities), which attracted about 35,000 people, and his largest arena tour "Kyary Pamyu Pamyu no Karafuru Panic TOY BOX" ( 9 performances) ended with great success.
In 2016, which celebrated the 5th anniversary of his debut, various projects such as the release of his first best album "KPP BEST" and the holding of the third world tour were developed as the first anniversary year. In 2018, they held their fourth world tour and released the fourth album "Japamyu". Held a hall tour "Stardust Cherry Martini" around 20 locations nationwide.
In 2019, he announced the "Oto no Kuni Live Tour" to be held in places related to Japanese history and tradition. In March, the first tour will be a one-night-only special live performance at "Izumo Taisha Shrine", which is also a Japanese heritage site. A collaboration live with traditional Kabuki will be held at Minamiza. In 2020, she was selected as one of the most powerful women in the world on the playlist "Woman of Choice" selected by Lady Gaga to celebrate International Women's Day. The world's attention is focused on his creativity and his own remarks, which he expresses as he pleases, without being bound by the common sense of the world.
In 2021, the 10th anniversary year of his debut, he launched a new label "KRK LAB" as a place for further free expression.
In January 2022, Kyary Pamyu Pamyu 10th ANNIVERSARY JAPAN TOUR 2022 CANDY WAVE will be held with the latest album "Candy Racer". "HARAJUKU" and "JAPANESE POP" icon who continues to challenge expression without being bound by anything.
Details about this release:
https://prtimes.jp/main/html/rd/p/000002781.000019470.html