NOWEAR Co., Ltd.
BAPE(R)︎ × FUJIYA Peko-chan × BE@RBRICK

[Image 1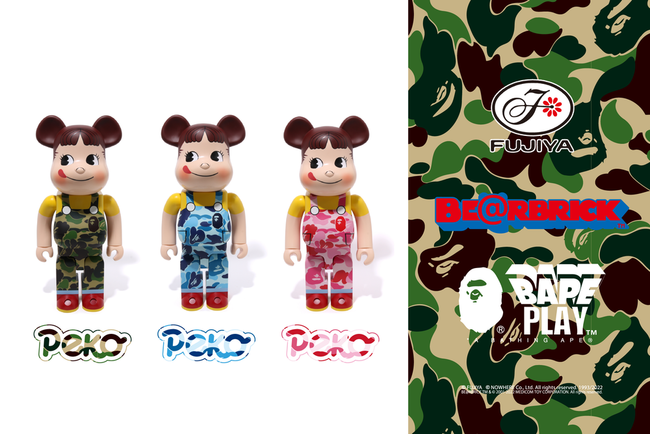 BAPE (R) and Medicom Toy, which have been working together for many years, will welcome the character "Peko-chan", who continues to be loved across generations, as a partner this time.
[Image 2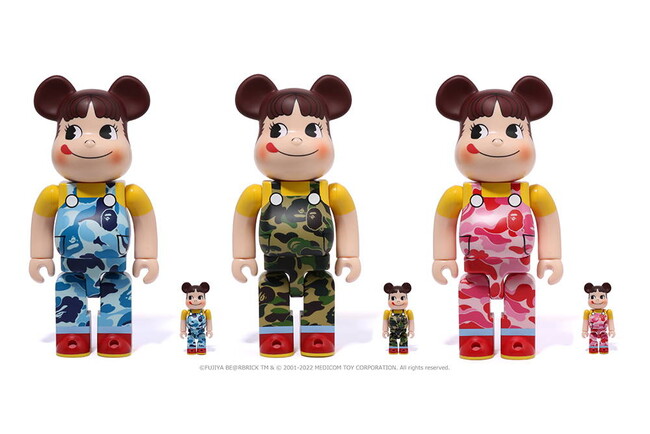 BAPE(R) X FUJIYA ABC CAMO
PEKO BE@RBRICK 100% & 400%
COLOR: BLUE, GREEN, PINK
¥16,500- (tax included)
[Image 3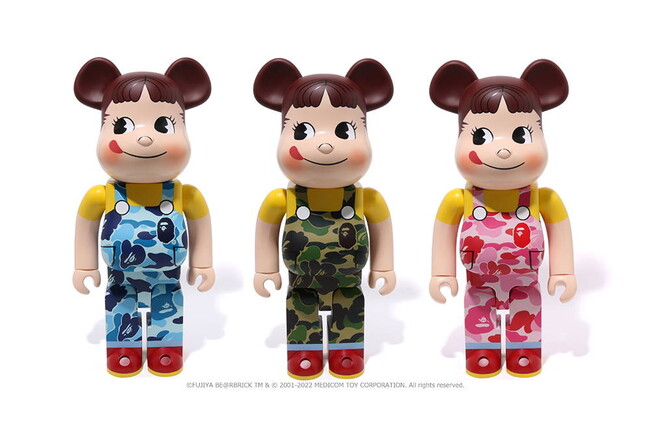 BAPE(R) X FUJIYA
ABC CAMO PEKO BE@RBRICK 1000%
COLOR: BLUE, GREEN, PINK
¥85,800- (tax included)
[Image 4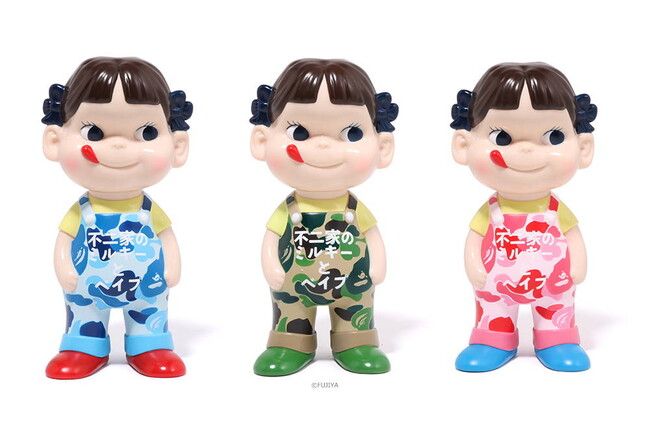 BAPE(R) X FUJIYA
ABC CAMO PEKO SOFUBI
COLOR: BLUE, GREEN, PINK
¥16,500- (tax included)
And this time, for the first time, soft vinyl will appear. This is also available in three colors, making it a surreal yet nostalgic gem. On sale from Saturday, November 26, 2022 at BAPE.COMA BATHING APE (R) official stores, BAPE.COM WEB STORE and Tokyo Comic Con 2022 venue. BAPE.COM URL
https://bape.com/pages/fujiya-bearbrick
Instagram: @bape_japan https://www.instagram.com/bape_japan/ Facebook: @BAPE.OFFICIAL https://www.facebook.com/
Twitter: @BAPEOFFICIAL https://twitter.com/
LINE: @bape https://lin.ee/fyR97p7
Contact / For more information : BAPEXCLUSIVE(TM)️ AOYAMA
Phone: 03-3407-2145
Press Inquiries / Marketing Department
Phone: 03-5410-6310
NOWHERE CO., LTD.
Details about this release:
https://prtimes.jp/main/html/rd/p/000000411.000008762.html