okeys.ai Co., Ltd.
[okeys.ai] Launched sales of AI application "elderly exercise support AI exer-kun" specializing in elderly exercise support
Realization of intuitive and easy-to-understand exercise support with 3D avatars
okeys.ai Co., Ltd. (Headquarters: City,
Prefecture) has started selling the AI ​​application "elderly exercise support AI exer-kun" on October 12th.
URL: https://okeysai.com/exer-kun/
[Image 1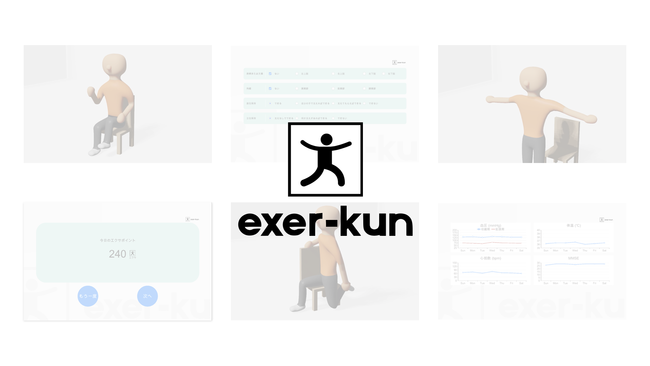 exer-kun is an AI application that proposes optimal exercise programs according to the physical and physiological functions of the elderly and realizes intuitive and easy-to-understand exercise support with 3D avatars.
[Product Features]
1. Daily suggestions for individually optimized exercise programs By inputting the elderly's physical functions and physiological functions (joint mobility, ability to maintain sitting and standing positions, etc.), an individually optimized exercise program is output. It will be possible to suggest effective exercises when exercising at nursing homes where there is a shortage of specialists, or during leisure activities at day care services, leading to a reduction in the work and costs of caregivers and work stress. increase.
[Image 2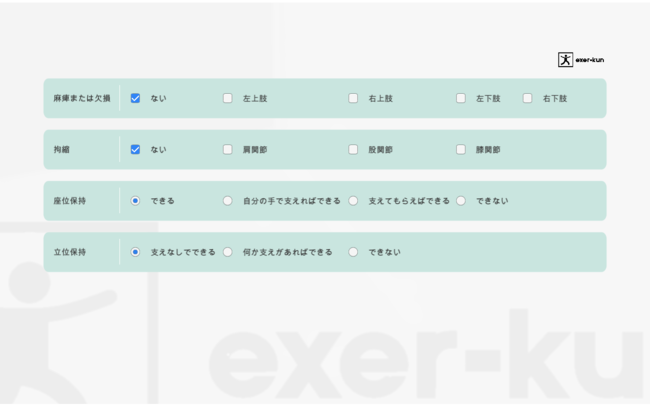 2. 3D avatar as a dedicated coach to support exercise effortlessly  In order to realize the intuitive understanding of exercise content for the elderly, we adopted exercise support using 3D avatars. By mimicking the movement of the 3D avatar displayed on the device, users can smoothly perform daily exercise.
[Image 3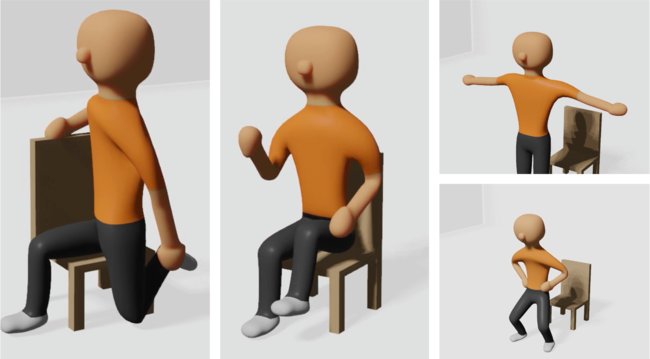 3. Record daily exercise amount with original score "Exapoint" At exer-kun, we have developed a unique score "Exapoint" and incorporated a function to evaluate and visualize the amount of daily exercise. It also has a function that allows you to get stamps on the application when you exercise, like radio gymnastics stamps. By visualizing the amount of daily exercise, it is possible to maintain motivation to continue exercising and promote communication with staff.
[Image 4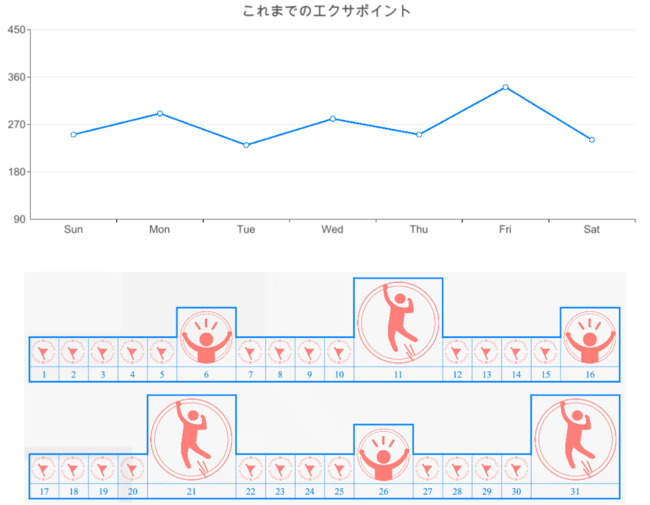 Four. Record various vital sign values ​​and check daily changes You can record your blood pressure, body temperature, heart rate, and MMSE value (dementia screening test score) in the application. It is also possible to use exer-kun as a recording device for various vital signs values.
[Image 5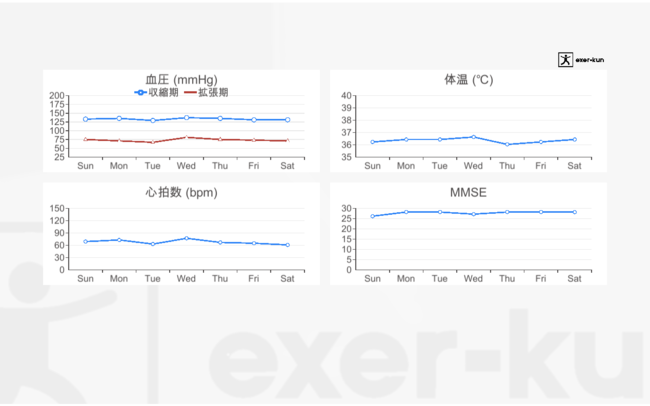 Five. Highly visible on a tablet and easy to carry
exer-kun is a tablet application. It is highly visible and easy to carry. In addition, continuous updates are possible in response to user feedback, making it highly convenient.
[Image 6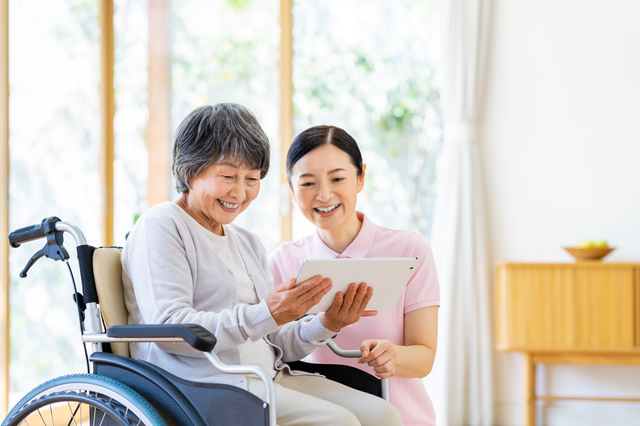 Basic fee: 25,000 yen/month (27,500 yen/month including tax) *20,000 yen/month (tax-included price of 22,000 yen/month) for businesses with the following scales.
Paid nursing home with less than 20 beds, 2-unit group home, small-scale day service (community-based outpatient care), housing for the elderly with less than 20 beds, small-scale multi-functional home care, newly opened office (one year)
If your office is not listed above and is small, please contact us via CONTACT on our homepage or by email below.
※※※Inquiries regarding this matter※※※
okeys.ai Co., Ltd.
mail : oki@okeysai.com
HP: https://okeysai.com/
[Overview of okeys.ai Co., Ltd.]
Established in Prefecture in June 2021. Currently, as the first product, we are selling elderly exercise support AI exer-kun. In addition, we conduct medical and nursing care research, consulting services related to medical, welfare, and nursing care services, and design, development, provision, operation management, and sales of platforms and applications that use advanced technologies such as AI. *The contents of this press release are the information at the time of announcement. Specifications and prices are subject to change without notice.
note that.
*This product is not intended to prevent disease.
Details about this release:
https://prtimes.jp/main/html/rd/p/000000001.000109273.html