OneSports Co., Ltd.
Japan's first J.League officially licensed blockchain game "Toresaka J.League" Open beta version release date will be November 30th (Wednesday)!
OneSports Co., Ltd. (Reading: One Sports, Headquarters: Toshima-ku, Tokyo, Representative: Norikazu Sugino, hereinafter "OneSports"), whose mission is to "create a new circular economic zone that connects players, teams, leagues, and fans," We are pleased to inform you that the release date for the open beta version of the blockchain game "J.LEAGUE Trading Soccer" (abbreviated as TRESAKA J.LEAGUE,
hereinafter referred to as "this service") has been decided on November 30 (Wednesday). increase.
[Image 1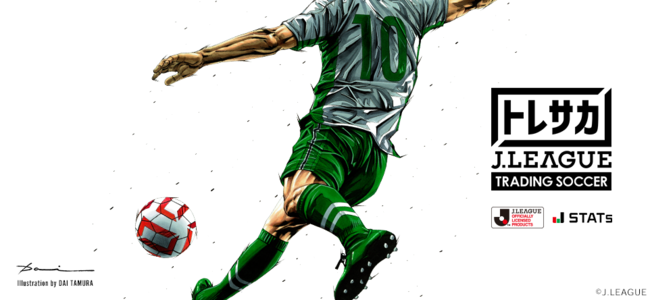 The purpose of the open beta version of this service is to improve the service based on load tests and feedback from customers who have played the game in preparation for the official release. In addition, the NFT conversion function described later will not be provided in the open beta version, but will be provided in the official version. In this service, more than 800 players from all 40 clubs belonging to the 2022 Meiji Yasuda J1 League and J2 League will appear in real names. In this simulation game, the user becomes the owner and manager of a club, builds their own club, and aims to reach the top of the league. Like conventional social games, it is possible to play immediately for basic free.
In addition, in the official version, players trained in the game will be turned into NFTs, making it possible to buy and sell between users, which was not possible in conventional social games, so you can easily enjoy and earn rewards.
[Image 2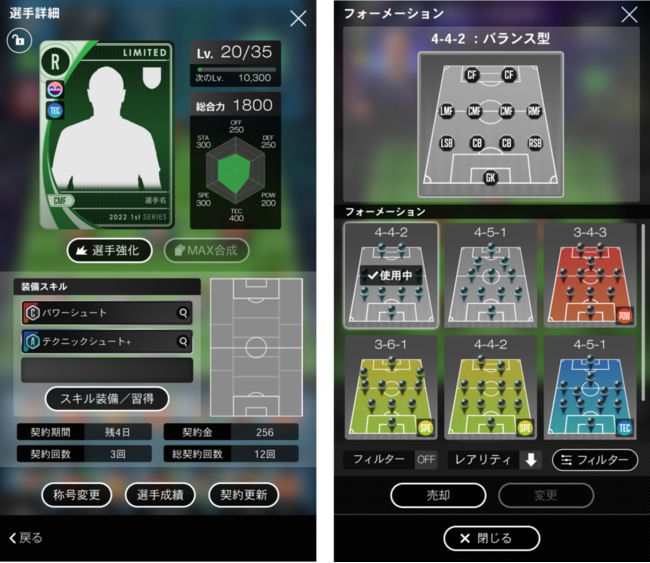 Acquire and develop players!
          Make your ideal team by combining player aptitudes and optimal formations!
■ Open beta version overview
-Open beta release period (planned)-
November 30, 2022 (Wednesday) 15:00 to January 21, 2023 (Saturday) 15:00 * The publication period is subject to change without notice. -Notes on open beta version-
・We plan to adjust the game balance of this service and reset some data after the open beta version release period ends.
・There is a possibility that the game balance will be adjusted even during the open beta version release period.
■ Overview of this service
Operating environment:
ios:Safari
Android: Chrome
Windows: Chrome
MAC: Safari, Chrome
Genre: Soccer club management simulation
Price: Basic play free (with in-service charges)
■ Division of duties in providing this service
For the provision of this service, OneSports Co., Ltd. has signed a license agreement with the Japan Professional Soccer League, Alt Plus Co., Ltd. and Playthink Co., Ltd. are in charge of development, and Axelmark Co., Ltd. is in charge of publishing. .
■OneSports Co., Ltd. Company Profile
[Company name] OneSports Co., Ltd.
[Representative] Representative Director Norikazu Sugino
[Location] Sunshine 60 45F, 3-1-1 Higashiikebukuro, Toshima-ku, Tokyo [Established] February 13, 2020
[URL] https://www.onesports.co.jp/
We are a digital sports entertainment company that increases the number of people who enjoy sports and enriches their daily lives. Starting with the release of the sports game "Mobapro" in 2010 during the era of its predecessor, Mobcast Games, he has been involved in the distribution and management of multiple games such as baseball, soccer, basketball, horse racing, and professional wrestling, and has accumulated over 8 million users. I have communicated. Going forward, we will continue to create value for fans and athletes amidst the infinite possibilities created by sports and technology, and enrich our daily lives.
Details about this release:
https://prtimes.jp/main/html/rd/p/000000014.000084533.html