Otobank Co., Ltd.
Manga artist Yoshikazu Yasuhiko's masterpiece novel "Kouma Shoden" Chapter 1 will be made into an audiobook featuring Ginga Banjo and others.
"MOBILE SUIT GUNDAM THE ORIGIN" original and animation director's fantasy novel
Otobank Co., Ltd. (Headquarters: Bunkyo-ku, Tokyo, President: Yuya Kubota, hereinafter "Otobank"), which operates "audiobook.jp", which distributes the largest number of audiobook book lineups in Japan (*), is a TV anime. Served as the character designer for the monumental "Mobile Suit Gundam", based on the manga "Mobile Suit Gundam THE ORIGIN", supervised the animation, and served as production executive for the movie "Mobile Suit Gundam Cucursudoan's Island" to be released in June 2022. The fantasy novel "Kouma Shoden" (Drushoden) by cartoonist Yoshikazu Yasuhiko will be voiced.
More than 30 years after its release, with the appearance of Ginga Banjo, a voice actor who also appears in Gundam, the first chapter, "Kouma Shoden-1-Knight of Bonavena", will begin on November 22, 2022. It will be distributed as an audiobook.
*Surveyed by Japan Marketing Research Organization in November 2021. Research on the number of Japanese audiobooks in the lineup. [Image 1
Manga artist Yoshikazu Yasuhiko's 30-year-old fantasy novel is made into an audiobook featuring Ginga Banjo and others.
Yoshikazu Yasuhiko worked as the character designer for the monumental TV anime "Mobile Suit Gundam", as well as the original work for the manga "Mobile Suit Gundam THE ORIGIN", supervising the animation, and executive production for the movie "Mobile Suit Gundam: Cucursudoan's Island". The novel "Kouma Shoden" (Drushoden) will be revived as an audiobook after 30 years.
As a masterpiece of the light novel Genesis fantasy novel, the charm that does not fade even now, and the outstanding depiction that can be called Yasuhiko's expression shines not only in the illustrations but also in the text. In addition to the special appearance of Mr. Ginga Banjo, the work was fully packed with the charm of the world with a reading by a talented voice actor. The main character Suke and the steel horse Valo run at full speed through this magnificent
wilderness.
Work introduction
"Steel Horse Shoden-1-Knight of Bonavena"
[Image 2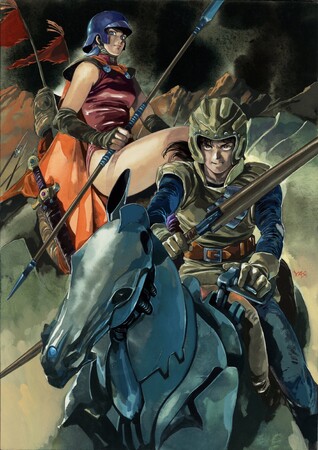 ・Author: Yoshikazu Yasuhiko
・ Sales start date: November 22, 2022
・ Price: 990 yen each (tax included)
・Distribution URL:
Volume 1 https://audiobook.jp/product/265831
Second volume https://audiobook.jp/product/265845
·staff
Director: Shinya Sakuragi
Production cooperation: ToySound
・Work introduction:
A steel horse–a power that no one in its body knows the secret of its power-Valil's Jar, a dynamo-moving iron beast.
Seventeen-year-old stable Suk met a noble, beautiful blue steel horse at the annual fair.
It was the beginning of a strange fate. Suke sets out on a journey accompanied by his beloved horse, Valo. Dreams, mysteries, vices, love, and friendships.
Overcoming various trials in the world he stepped into, Suke walks the path to becoming a knight with Valo.
The story of the young hero "Suk" and the mysterious steel horse "Varo" who live in the decadent Holy Empire of Bonavena.
The first in Yoshikazu Yasuhiko's fantasy novel series.
・Author: Yoshikazu Yasuhiko
Yasuhiko Yoshikazu (Yasuhiko Yoshikazu, December 9, 1947 -) is a Japanese manga artist, animator, character designer, animation director, illustrator, and novelist. Born in Engaru-cho, Monbetsu-gun, Hokkaido. Lives in Tokorozawa City, Saitama Prefecture.
After attending Engaru High School and Hirosaki University, he entered the Mushi Pro Training School in 1970 and became an animator. After working for Mushi Production, he became a freelancer and was involved in many animation works such as "Space Battleship Yamato". After 1990, he left the animation production site and became a cartoonist, and won numerous awards mainly for drawing historical stories such as "Namji", "Rainbow Trotsky", and "The Royal Dog". Serialized in the manga magazine "Gundam Ace" from 2001 to 2011, "Mobile Suit Gundam THE ORIGIN" became a hit with over 10 million copies sold.
He returned to the anime scene for the first time in about 25 years after serving as general supervisor for the anime "Mobile Suit Gundam THE ORIGIN I Blue-Eyed Casval" released in February 2015.
The anime "Mobile Suit Gundam: Cucursudoan's Island" released in June 2022 is also a big hit.
appearance cast
Ginga Banjo (special appearance)
[Image 3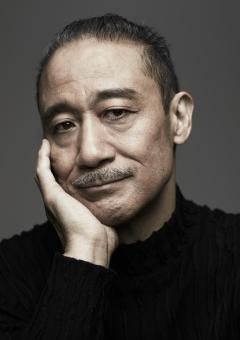 A veteran voice actor known for his unique low voice quality, he is a talented voice actor with a wide range of performances from deep and heavy voices to slightly light uncle voices.
Among the characters he plays, he has a reputation for having a strong character, and he himself has said that he likes such a role. Main appearances include "Mobile Suit Gundam" (as Gihren Zabi), "Armored Trooper Votoms" (as Jean-Paul Rochina), etc.
As a narrator, he has been active in variety shows from news programs such as "Close-up Gendai", "Super J Channel", "Prebat!"
Sonosuke Hattori
[Image 4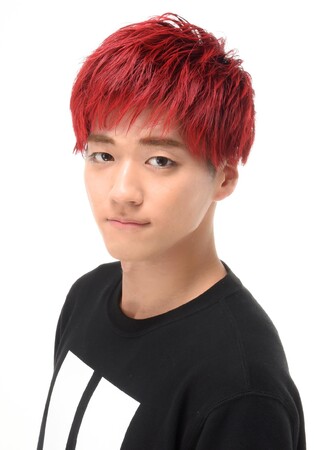 Sounosuke Hattori Voice actor. Born in Gunma prefecture.
A young talented male voice actor who does everything from narration to the stage.
In the reading of Koba Shoden audiobook this time as well, from the narration, the main characters, the night thieves, and the female characters are divided into roles.
Participated in the main works such as the lighthouse anthropomorphic project "Lighthouse Guardian" and "Shinjin Kashin" project.
Yukiko Motoyoshi
[Image 5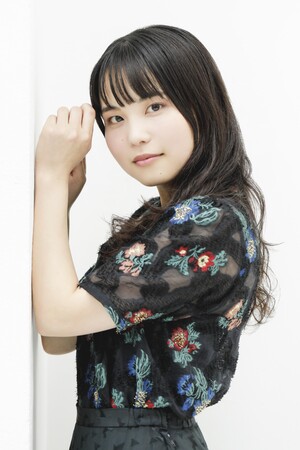 A young talented female voice actress who does everything from idol units to narration for variety shows. A member of the vocal unit Kleissis.
From that cute appearance, the narration ability that makes you feel the gap and the expression with high acting ability.
This is fully demonstrated in the Kouma Shoden audiobook.
Major appearances include animations such as "Fox Tanuki no Koe" and "Gegege no Kitaro (6th season)", and games such as "GIGANT SHOCK" and "Goetia Cross".
As a narrator, he has been active in "Ravit!", "The best class in the world", "Fall in love with Hawaii!", and so on.
Takahiro Yoshimizu
[Image 6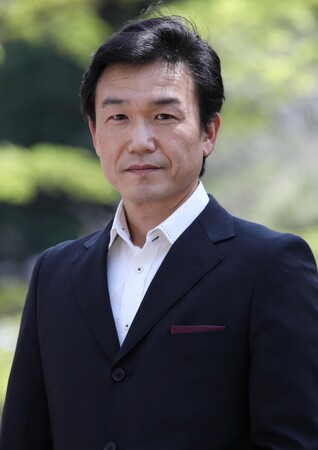 A veteran male voice actor who often plays crazy villains and comical and humorous third roles. A multi-talented person who can handle animation, games, narration, and ring announcer, the performance of each character in this Kouma Shoden audiobook, and the narration power. The veteran's ability is fully demonstrated in both serious scenes and comical scenes.
Major appearances include animations such as "ONE PIECE" (as Pauly) and "Arado: Gyakuten no Wa", and games such as "The Legend of Heroes Rei no Kiseki Series".
Emi Uwakawa
[Image 7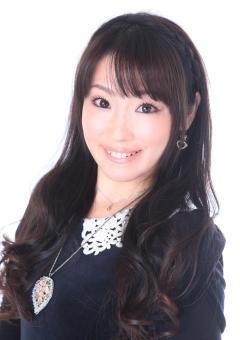 Widely active as a voice actor, band, narrator, moderator, and voice trainer. In Kouma Shoden this time, the vitality of each character expresses the emotions and dynamism of each character, and the narration also firmly spins out the world view of Kouma.
Kouma Shoden special site
Kouma Shoden WEB
http://drue.jp
"audiobook.jp" unlimited listening plan details
This is an audiobook plan that allows you to listen to the target works as much as you want for 1000 yen (tax included) per month. We distribute audio content in a wide range of genres, including business books, novels, radio dramas, news, and rakugo. You can try it for free for the first two weeks (14 days).
Detailed URL: https://audiobook.jp/user/membership/options/unlimited What is an audiobook
[Image 8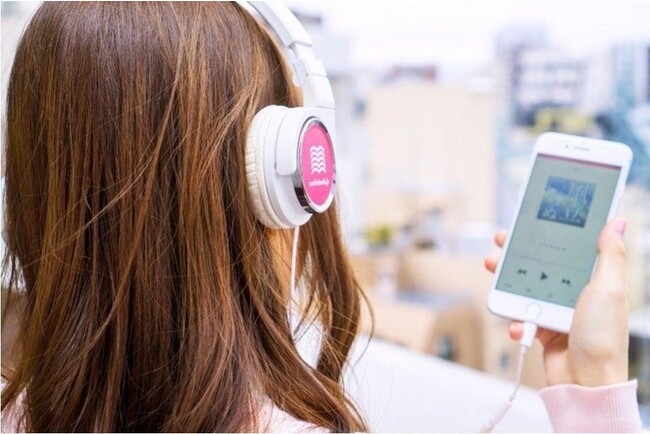 Audiobooks are "listening books" read aloud by a narrator or voice actor. Because you can enjoy reading with just your ears, you can enjoy "reading while reading" in every scene of your life, such as running, traveling by train or car, and doing housework, in addition to those who have difficulty reading.
audiobook.jp (audiobook dot JP)
[Image 9

Japan's largest audiobook distribution service operated by Otobank Co., Ltd. Renewed from "FeBe", which started distribution in 2007, and started service in March 2018. We aim to expand the platform to popularize the audiobook category. The number of members will exceed 2.5 million in June 2022. https://audiobook.jp/
[Service overview]
・ Service name: "audiobook.jp"
・ Site URL: https://audiobook.jp/
・ App Store page: https://app.audiobook.jp/ios
・Google Play page: https://app.audiobook.jp/android
·Fee structure:
The unlimited listening plan is 1,000 yen (tax included) per month. You can use it for free for 2 weeks after joining.
Individual purchase is possible for each work. (* Mainly distributed in the same price range as books (1,200 yen to 1,500 yen).)
Otobank Co., Ltd. (Headquarters: Bunkyo-ku, Tokyo; President: Yuya Kubota) [Image 10
https://sinkan We are also engaged in book promotion business centered on .jp/).
https://www.otobank.co.jp/
Details about this release:
https://prtimes.jp/main/html/rd/p/000000267.000034798.html