Gentosha Co., Ltd.
Over 1,000 entries! Announcing the award-winning works of the "same name same name" paperback commemorative catchphrase contest
"Can you write a catchphrase that makes you want to read this confusing mystery thoroughly?"

Gentosha Co., Ltd. has announced the award-winning works at the "Same name and same name" slogan contest held to commemorate the publication of "Same name and same name", which has become a hot topic as an unprecedented confusion mystery.
The total number of entries exceeded 1,000, and a total of 52 works were selected, including newly established awards such as the Gentosha Bunko Award, the Gentosha Plus Award, the E-Book Award, and the Atsushi Shimomura Award, in addition to the originally planned grand prize and award-winning works. We are here.
The catchphrase that won the award this time will be used in promotional videos on the web in addition to obi and POP.
Click here for the announcement site
⇒https://www.gentosha.co.jp/s/doseidomei/#catchcopy
◆ Award-winning works
-Grand Prize: Catchphrase Category- I chose the catchphrase that I want to use as my obi!
・A novel where you can spoil the name of the culprit to those who will read it from now on.
-Award: Catchphrase Category-
・Why did you write this book?
・An author who challenges the limit of narrative mystery and a reader (you) who challenges the limit of reasoning power. Which one will win? -Grand Prize: POP Category- I chose what I actually wanted to make into a POP! [Image 1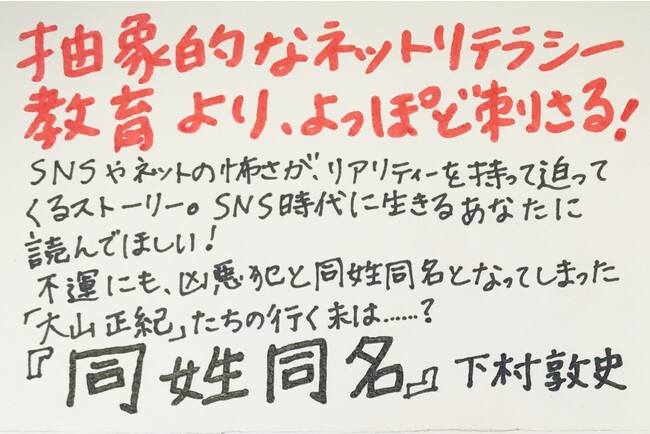 -Award: POP category-
[Image 2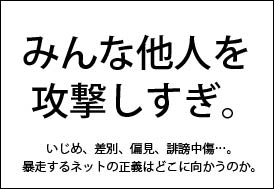 [Image 3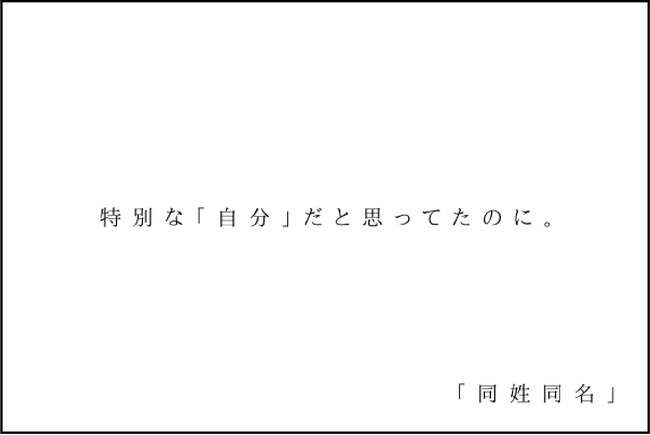 -Gentosha Bunko Award- Selected by the person in charge of the library! Do not search for your own name. definitely.
・Tomorrow will be mine… This mystery is not someone else's problem! ・If you search and find someone with the same name, you are the main character of this book.
-Gentosha plus Award- Selected by the editor-in-chief of "Gentosha plus"! ・I'm sure you'll want to search for it after you've finished reading it. –Your name.
The day the killer's name was made public, we became murderers. ・It's not my fault. It's because of the name.
-E-book Award- Selected by the e-book team!
・Even though it is a mystery novel, it is absolutely impossible to visualize!!!!!!
・Difficult to visualize! Read this work literally! !
・ Only this fun can not be visualized.
-Atsushi Shimomura Award- Selected by Atsushi Shimomura!
– Malice full of justice and justice full of malice.
・Is your name really yours?
・Even though it's just the name "Masanori Oyama"…
・Everyone has the same last name. It's like a nameless world. – Your name is no longer yours.
・The soul trembled at the creation beyond imagination.
・Is the victim the criminal? "Is the culprit the victim?"
・There is "I", not "I"…
・ Now, the most familiar other affairs! !
I wonder if there ever was a novel where the narrator's full name was called so many times.
・How many "me" are there in this world?
・Is there any salvation for the "ultimate reputational damage"? Misfortunes and anomalies come from names
・Someday it will surely happen to you
・This makes me terrified of searching my own name.
・Something you opened casually.
・Your own full name that suddenly appears in the trend.
・Can you press the link without shaking your finger?
・Different people with the same name. My turn may come tomorrow. ・100% same surname and same name… I wanted at least one letter to be different.
・Do you notice the "bias trap" that the author set?
・It was my name that attacked me.
・ I liked my name. Until that day.
・ The name my parents gave me with hope turned into despair. ・Instinctively, I searched for someone with the same name.
・Your name is the first gift
・Have you ever had your name killed?
The killer killed my name too.
How many lives have one name destroyed?
・I know your name, but I don't know who you are.
・This is a story that can happen to everyone who has a name. ・In a world where you can easily search, your name kills you ・Since that "Masanori Oyama" appeared, our life "Masanori Oyama" began to go crazy.
・One day, the unknown me will become famous.
・My life went crazy with just four letters.
It was my name that erased me.
・Diffused "interest" Diffused "fear"
◆ Book details
-cover-
[Image 4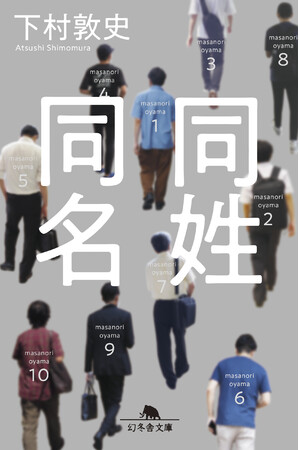 -Bibliographic information-
Title: same name
Author: Atsushi Shimomura
List price: 913 yen (body 830 yen + tax)
Release date: Thursday, September 8, 2022
Special site: https://www.gentosha.co.jp/s/doseidomei/
-Release information-
Amazon
https://www.amazon.co.jp/dp/4344432290/
Available at other online bookstores and bookstores nationwide. -Introduction-
-A challenge from a mystery writer-
All the characters have the same last name!
Fearless, mayhem mystery, long-awaited paperback.
Masaki Oyama is a high school student aiming to become a professional soccer player. He practiced hard, dreaming that one day his name would be heard in the stadium. In the midst of this, the culprit of the girl's murder case, which caused grief and anger throughout Japan, was caught.
The real name revealed by the weekly magazine is "Masanori Oyama". After the news was reported, the lives of "nameless" Masaki Oyama, who unfortunately had the same name as the murderer, began to go crazy. This is the story of those of us who have never searched for our name. Newly written short story "Another same name same name" included -Author biography-
Born in Kyoto in 1981. Debuted in 2014 with the 60th Edogawa Ranpo Award for "Lie in the Darkness". In 2015, "Death is Morning, Flying Wings" won the 68th Japan Mystery Writers Association Award (short story category), and in 2016, "Survivor" won the 69th Japan Mystery Writers Association Award (both feature and short stories). editorial category), and 2018's Mokuka is a candidate for the 21st Oyabu Haruhiko Prize. He is the author of many books, including Cage of Truth, Margin of Confession, Victorian Hotel, and Lost Species.
Details about this release:
https://prtimes.jp/main/html/rd/p/000000754.000007254.html