Pinkoi
Cross-border EC "Pinkoi" launches a stationery community with a new service "Marutto Maru Tokubin" for stationery lovers to solve cross-border issues
Domestic and international stationery brands are always free shipping. There are also projects that you can enjoy with stationery lovers from all over Japan.

Pinkoi Co., Ltd. (Headquarters: Taiwan, Japan branch office: Shibuya-ku, Tokyo, President: Peter Yen), which operates "Pinkoi", one of the largest global mail-order sites from Taiwan and Asia, offers free shipping at any stationery shop. "Marutto Maru Tokubin" will start. In addition, we will open an Instagram account specializing in stationery to disseminate the latest domestic and international stationery information to stationery lovers all over Japan, and we will also carry out posting projects that will make you like stationery even more.
New stationery service
[Image 1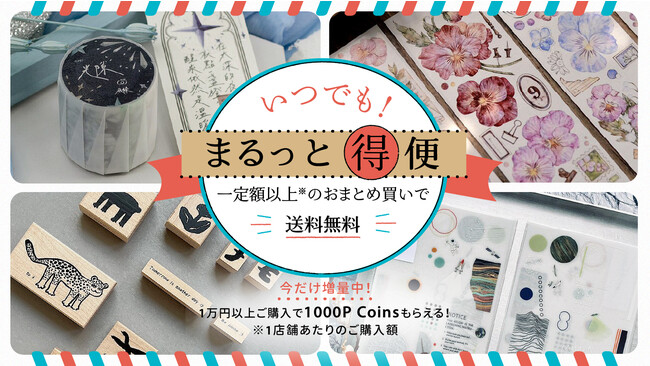 ■ Background of launch
You can buy domestic and international stationery on Pinkoi, but overseas stationery brands in particular are shipped overseas, so the "shipping fee" is almost always higher than domestic shipping. In fact, in a survey of Pinkoi stationery buyers in Japan conducted in September 2022, many customers cited "shipping costs" as an issue. In order to solve such problems as cross-border EC, we have launched "Marutto Maru Tokubin".
In this service, Pinkoi works with popular stationery brands in Japan and overseas, and offers free shipping and P Coins (points that can be used on the Pinkoi site) to Japanese customers for purchases over a certain amount specified by each brand. I will continue. Customers in Japan will be able to enjoy stationery whenever they want and at a great price.
First, 15 domestic and foreign brands will participate in the service. In cooperation with Pinkoi's bases in various parts of Asia, we will continue to actively attract brands from each region. In addition to the stationery category, we plan to develop similar services in other categories as well.
■ Service overview
Marutto Maru Tokubin
Special page: https://jp.pinkoi.com/topic/evergreen-jp
Services provided:
・Free shipping for purchases over a certain amount at each target shop ・500 P Coins gift for purchases of 5,000 yen or more (Limited time until 11/30) ・1,000 P Coins gift for purchases of 10,000 yen or more
Target shops (as of November 22, 2022):
·Taiwan
Loidesign|https://jp.pinkoi.com/store/loidesign
somesortoffern|https://jp.pinkoi.com/store/somesortoffern
Fairy Maru|https://jp.pinkoi.com/store/ppc1107
Yohand Studio|https://jp.pinkoi.com/store/yohand
·China
New seven days new7days|https://jp.pinkoi.com/store/new7days fstudio|https://jp.pinkoi.com/store/fstudio
MOODTAPE|https://jp.pinkoi.com/store/moodtape
Kojiroya|https://jp.pinkoi.com/store/xiaobaijia
Miko sama office|https://jp.pinkoi.com/store/mikosama
·Japan
THINGS 'N' THANKS|https://jp.pinkoi.com/store/thingsandthanks covo design|https://jp.pinkoi.com/store/covo-design
a little mini|https://jp.pinkoi.com/store/alittlemini
Vintage girly / Sweet painting|https://jp.pinkoi.com/store/agemochistationery REGARO PAPIRO|https://jp.pinkoi.com/store/regaropapiro
·Korea
hwara|https://jp.pinkoi.com/store/hwara
About the stationery community
[Image 2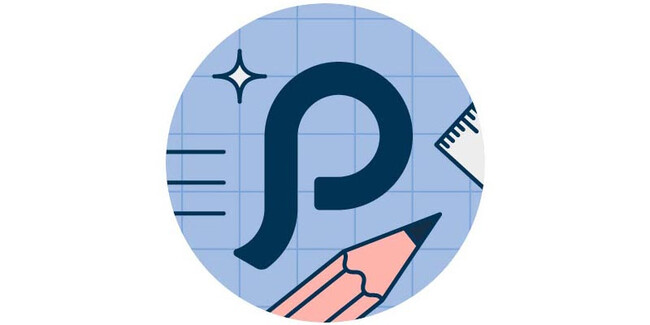 Pinkoi opened a stationery account (@pinkoi_stationery) on Instagram prior to the launch of the Marutto Maru Tokubin service. Until now, overseas stationery brands used their own accounts to post information in local languages ​​such as Chinese and Korean. I will continue. By viewing the Pinkoi stationery account, Japanese customers will be able to obtain the latest domestic and international stationery
information.
In this account, we will work with stationery influencers to send out collages and notebook decorations using various Japanese and overseas stationery products, and we will also carry out posting projects that can be enjoyed with stationery lovers all over Japan. With the Pinkoi stationery Instagram account as a hub, we aim to create a place where stationery lovers can interact and increase various options through various designs from Japan and overseas.
What is Pinkoi
[Image 3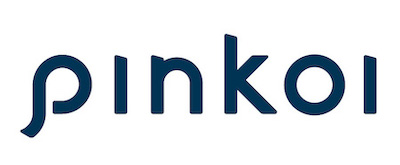 "Pinkoi" is one of the largest global mail-order sites in Asia from Taiwan (more than 2.3 million products, more than 32,000 shops *examination system). As a "cross-border EC site" with the concept of connecting customers with designers around the world and eliminating the borders of design, you can purchase design products from all over the world directly from designers. You can meet the latest
miscellaneous goods and fashion from Asia such as Taiwan, Hong Kong, China, Thailand, South Korea, Japan, etc. There are more than 5 million members worldwide, and the number of shipments has reached 93 regions. In addition to EC site business based on AI and data analysis, we are globally developing services such as workshops and investment in cultural creation industries.
-Company Profile-
Japan branch
Company name: Pinkoy Co., Ltd.
Representative: Peter Yen
Location: 1-23-21 Shibuya, Shibuya-ku, Tokyo Shibuya Cast 2F Established: March 2015 (Japanese version site opened: September 2014) Taiwan head office
Company name: Hong Kong Commercial Technology Co., Ltd. Taiwan Branch Representative: Peter Yen
Address: D.Lab 103, No. 285, Section 3, Chengde Road, Datong District, Taipei City, Taiwan
*Other bases in Hong Kong, China, and Thailand
Established: August 2011
Number of employees: 186 (as of March 2022, group total)
Pinkoi Group: Hong Kong Commerce Technology Co., Ltd. Taiwan Branch (Taiwan Headquarters), Pinkoi Co., Ltd. (Japan Branch), iichi Co., Ltd.
[Image 4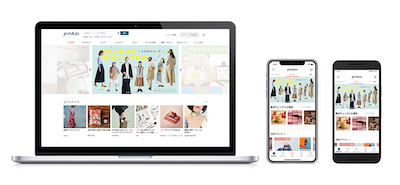 Pinkoi official website|https://jp.pinkoi.com
App download | https://jp.pinkoi.com/app
Twitter|https://twitter.com/PinkoiJP
Instagram|https://www.instagram.com/pinkoijp/
Facebook|https://www.facebook.com/pinkoijapan/
TikTok|https://www.tiktok.com/@pinkoijp
LINE|https://lin.ee/IKAMiOb
Details about this release:
https://prtimes.jp/main/html/rd/p/000000102.000033945.html