Reichi Co., Ltd.
The first pop-up of Chinese cosmetics "INTO U" was held. At @cosme STORE Lumine Yokohama and Harajuku
~ November 16th (Wednesday) to November 29th (Tuesday), 2022 @cosme STORE Lumine Yokohama store, December 21st (Wednesday) to December 27th (Tuesday) at @cosme TOKYO in Harajuku ~

Reichi Co., Ltd. (Headquarters: Minato-ku, Tokyo, Representative: Yang Akane), which conducts the cosmetics import business, will hold the first pop-up at @cosme STORE for the Chinese cosmetic brand "INTO U", which is very popular for its mud lip. It will be held at @cosme STORE Lumine Yokohama from November 16th (Wednesday) to November 29th (Tuesday), 2022, and at @cosme TOKYO in Harajuku from December 21st (Wednesday) to December 27th (Tuesday). increase.
[Official site: https://into-u.jp/]
[Image 1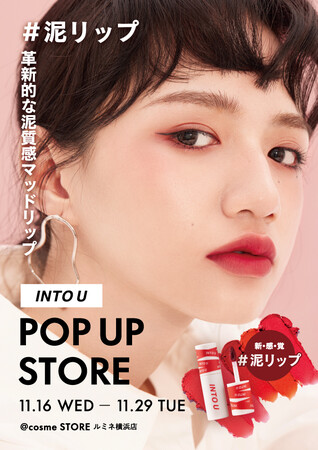 Chinese cosmetic brand "INTO U" develops tin lipsticks and eyeshadow palettes in Japan, including mud lips that are very popular with a new texture like mud. Until now, it was sold only at variety shops and online shops, but this time, the first pop-up will be held at @cosme STORE Lumine Yokohama store and @cosme TOKYO in Harajuku so that more people can pick it up. .
We sell "INTO U Super Matte Lip & Cheek Mud", which is popularly known as a mud lip, and "INTO U Water Reflecting Lip Tint", a tint that focuses on the combination of oil and water. These are the 3 products of the 4-color eyeshadow palette "INTO U Tasting Life Eyeshadow Palette".
At the store, we also have a novelty gift that will give you an INTO U original transparent makeup pouch for those who have purchased 3 or more INTO U products.
Popup overview
◆Holding time
・ November 16th (Wednesday) to November 29th (Tuesday), 2022 @cosme STORE Lumine Yokohama store
・December 21 (Wednesday) to December 27 (Tuesday), 2022 @cosme TOKYO ◆ Location
・@cosme STORE Lumine Yokohama
(Lumine Yokohama B2, 2-16-1 Takashima, Nishi-ku, Yokohama City, Kanagawa Prefecture)
・@cosme TOKYO
(1-14-27 Jingumae, Shibuya-ku, Tokyo)
◆ Release items
・INTO U Super Matt Lip & Cheek Mud (22 colors in total)
・INTO U Water Reflecting Lip Tint (6 colors)
・INTO U Tasting Life Eyeshadow Palette (3 types)
・ New products released in December (@cosme TOKYO only)
[Image 2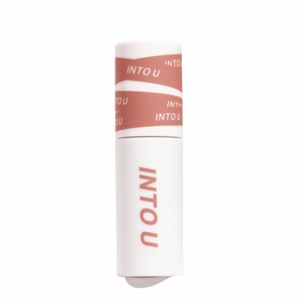 INTO U Super Matte Lip & Cheek Mud EM05 Bijin Cinnamon
[Image 3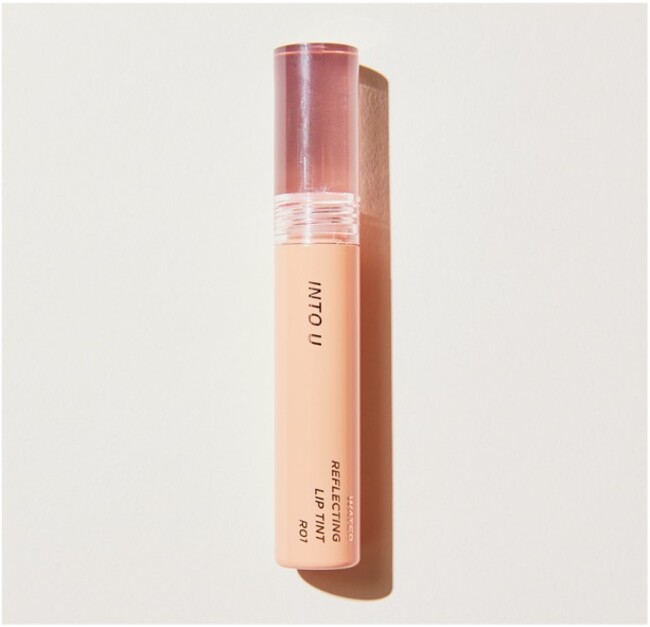 NTO U Water Reflecting Lip Tint R01 Love at First Sight Amaretto Ginger [Image 4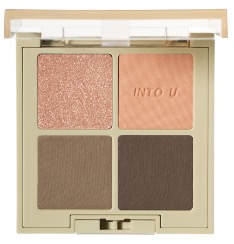 INTO U Tasting Life Eyeshadow Palette OL01 Olive
[Image 5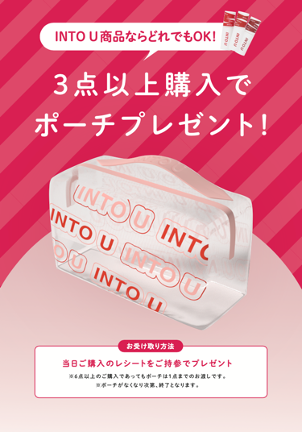 ◆ Novelty
Customers who purchase 3 or more INTO U products will receive a transparent cosmetic pouch as a gift.
*Even if you purchase more than 6 items, you will only receive 1 pouch. *It will end as soon as the pouch is gone.
◆Comment from the person in charge
We held the first pop-up to convey the appeal of the INTO U brand to more people. I hope that more people will like INTO U through this event.
"INTO U Super Matte Lip & Cheek Mud" 1,430 yen (tax included) 2g [Image 6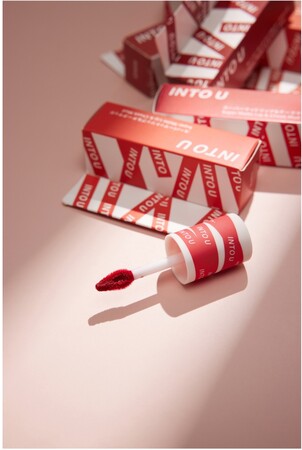 "INTO U Super Matte Lip & Cheek Mud" is a matte lip with a new mud-like texture that has sold over 10 million units in Asia. In Japan, sales will start in December 2021, and it is popular for its multicolored colors and textures.
A new sense of mud texture
With a new mud-like texture, it blends smoothly into the skin when applied. It is also a feature that it is difficult to stick to the mask.
● 22 different colors that you can enjoy your favorite color every day There are a total of 22 colors available in Japan. You can choose any color that suits you. If you use two colors together, you can enjoy your own color.
3in1 of lip, cheek and eyeshadow
The matte texture can be used not only for lips but also for cheeks and eye shadows. Apply with the tip of the tip and blend with your finger to create a uniform look.
"INTO U Water Reflective Lip Tint" 1,430 yen (tax included) 2.5g [Image 7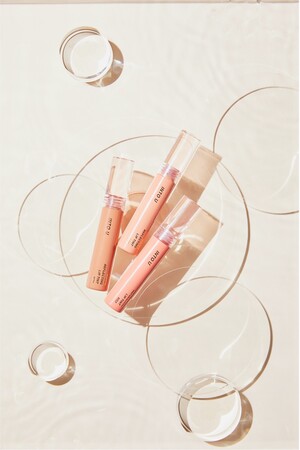 "INTO U Water Reflecting Lip Tint" is a popular tint in China with its long-lasting color and beauty that does not change over time with a special oil-in-water manufacturing method.
●Using oil in water, realizes moist and fresh lips
Oil in water keeps your lips moisturized from inside to outside. After applying a lip tint, you can achieve translucent and moist lips that look as if they are reflecting light.
The more time passes, the stronger the flash rate of the light becomes, allowing you to achieve high-level color development and beautiful makeup that does not change over time.
The color does not change over time, and the color lasts all day long The fit texture creates natural and soft lips. The lip tint has a silky smooth texture and a glossy texture that adheres firmly to the lips, can be easily applied with a single swipe, is easy to color, and has excellent color development.
"INTO U Tasting Life Eyeshadow Palette" 1,760 yen (tax included) 4g [Image 8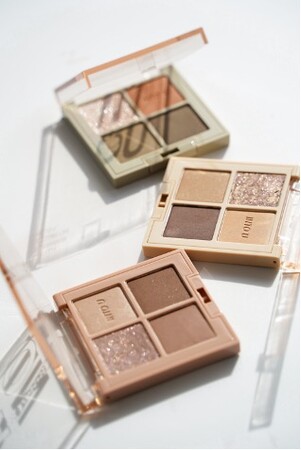 "INTO U Tasting Life Eyeshadow Palette" A 4-color eyeshadow palette with 3 types reminiscent of wheat, olive, and pepper.
● 3 distinctive textures
Eyeshadow powder with three characteristic textures of "velvet matte", "matte pearl" and "glitter pearl" are gathered in one palette. ●Oil and powder, carefully selected mixing ratio
We are particular about the texture of the powder, realizing a texture that adheres to the skin without giving a feeling of blockage. ● 2WAY palette that can also be used as an eyebrow
2WAY specification that can be used not only as an eyeshadow, but also as an eyebrow by removing the powder with a brush containing an appropriate amount of water. By adding a little moisture, the adhesion and color retention are improved.
Reichi Co., Ltd.
[Image 9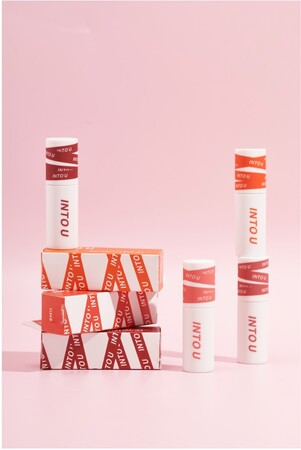 Reichi Co., Ltd. is a cosmetics import business that handles the popular lip brand "INTO U", which has sold over 10 million bottles in Asia.
The brand name "INTO U" contains the message of "Standing close to you and growing together." "INTO U Super Matte Lip & Cheek Mud", which has already been released, is loved by many people as a "mud lip" with a new texture even in Japan.
By developing unprecedented textures and delivering them to many women, we want to help women find a new self and grow together. In the future, we plan to develop collaborations and limited colors unique to Japan, as well as various cosmetic products such as lipsticks. Company name: Reichi Co., Ltd.
Representative: Akane Yang
Location: 2-29-8 Minami Aoyama, Minato Ward, Tokyo
HP: https://into-u.jp/
Details about this release:
https://prtimes.jp/main/html/rd/p/000000010.000084455.html