Time Leap Co., Ltd.
Remotely consolidate customer service at 68 World Plus Gym stores at headquarters, enabling efficient store development
Remote customer service "RURA" remote reception of entry / exit etc. of all directly managed stores

Time Leap Co., Ltd. (Headquarters: Chiyoda-ku, Tokyo, CEO: Ryosuke Mochizuki, hereinafter "Time Leap"), which develops and provides the remote customer service service "RURA", will start RURA from November 2022. Plus (Headquarters: Abeno-ku, Osaka-shi, Osaka, Representative Director: Yasumasa Kamiguchi, hereinafter "World Plus") operates a 24-hour, 365 days a year machine-specialized sports gym "World Plus Gym" All 68 directly managed stores We are pleased to inform you that we have introduced This is the first time that RURA has been introduced to a fitness gym.
[Image 1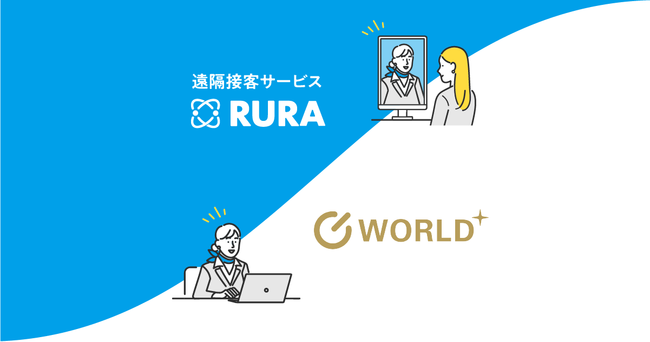 fitness industry background
Due to the influence of the new coronavirus infection, the tide of the fitness industry is also changing.
Sales and the number of users in the fitness industry as a whole have not yet returned to the level of 2019, but according to a public opinion survey (*1) on the implementation status of sports, even in 2020, the corona crisis, the implementation rate of sports is increasing in all ages from teens to 70s. Although the number of fitness gym users has temporarily decreased due to the corona sickness, it can be seen that the need for sports and physical activity has not decreased.
The fact that exercise awareness is increasing in a wide range of ages means that the lifestyles of users are diversifying. As a result, in addition to the conventional large-scale combined fitness clubs, there are various types of fitness clubs, such as small-scale fitness clubs specializing in machines, individual instruction-type gyms with personal trainers, and online lessons where you can receive remote instruction at home. The number of fitness services is increasing, and users are becoming able to choose services that suit their lifestyle. In particular, 24-hour fitness facilities have the largest number of new facilities, and are driving the expansion of the recent fitness facility market.
*1 Japan Sports Agency "FY2020 Public Opinion Survey on Sports Implementation Status"
Background of the introduction of World Plus
[Image 2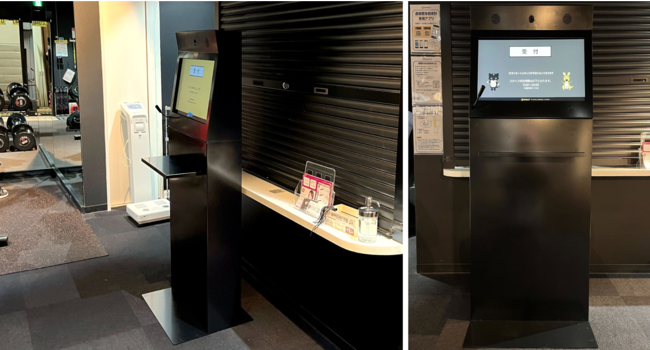 World Plus' mission is to create a new fitness culture. Closer and more convenient. In order to be such a fitness gym, we aim to create a 24-hour machine-specific fitness gym that can be used by people with a variety of lifestyles, not only in urban areas but also in the suburbs, so that it is accessible to various people regardless of location. has also been actively expanded. On top of that, the difficulty of recruiting was a hurdle in opening new stores in the suburbs, where there is a shortage of working population.
I want to create a system that is not affected by labor shortages. However, if it is completely unmanned, it may cause inconvenience for customers. In order to solve the problem, we introduced RURA. ▼What you can do with the introduction of RURA
1) Labor saving in store operation
In the past, not only did we support user training, but also administrative procedures such as enrollment and withdrawal were handled by local staff, so we basically had a few people during the day. However, with the introduction of RURA, it is possible to centralize clerical work at the center and reduce on-site work. You can open new stores without worrying about labor shortages.
2) Standardize customer service and improve quality
By consolidating counter operations such as procedures, skilled staff can handle counters nationwide, and customers can receive the same quality of customer service anywhere in the country.
3) Balancing efficiency and hospitality
The operation was completely unmanned during the night hours, but by introducing RURA, it will be possible to ask questions to the staff casually even during the night hours (24-hour operation is scheduled to start in 2023). . I can only go to the office late at night, so I can't ask a question even though I have something to ask. We will eliminate such inconvenience.
detail
[Image 3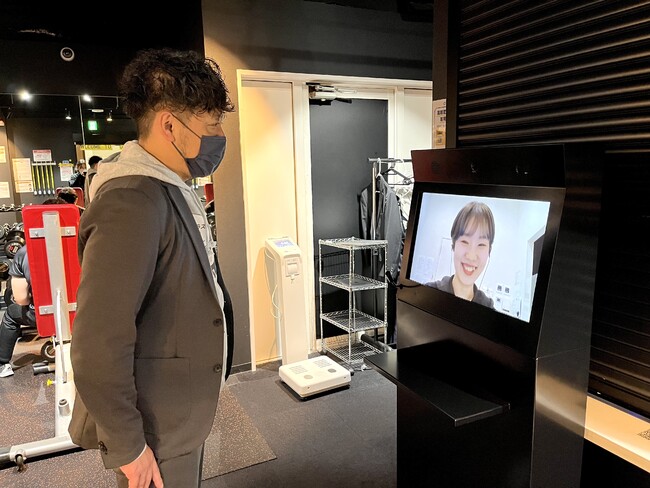 ▼Installation location
World Plus Gym directly managed store
68 stores nationwide
▼How to use
Installed RURA in the gym. Administrative information such as enrollment information, withdrawal procedures, payment changes, and suspension procedures, which were previously handled by local staff, will be centralized and handled at the headquarters center through RURA.
▼Usage status
According to customer service data for one week from November 1st to November 7th, when this operation started, the number of customer service using RURA was 413 times. Of these, 161 times were for membership explanations and procedures. We found that we can actually guide customers remotely, and we can also guide them on the enrollment procedure, which is important for operations. If we shift to a 24-hour system in the future, we will be able to prevent customers who wish to become members from being left out of service hours.
[Image 4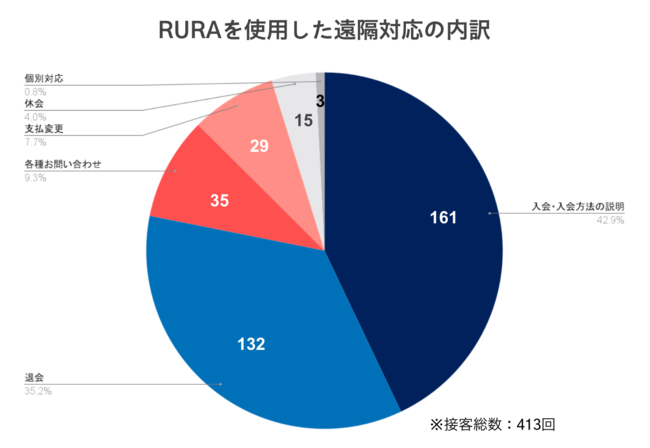 ▼Future expectations
"In the future, we would like to increase the range of services we provide, such as training and diet advice, in addition to customer service. I think that we can solve the problem that we have to What is RURA
[Video 2: https://prtimes.jp/api/movieim.php?url=www.youtube.com/watch?v=BjCzqX1n_IM] This is a service that allows you to remotely serve customers at stores via the Internet. You can choose face-to-face customer service where the corresponding staff is displayed on the screen, customer service through avatars, etc. A major feature is that a small number of people can serve customers at multiple locations.
By conducting part of the customer service from a remote location such as home, it is possible not only to prevent infection with the new coronavirus, but also to improve the efficiency of store operations and realize new ways of working in the customer service industry. ・ Details of "RURA": https://timeleap-rura.com/
About Time Leap Co., Ltd.
Time Leap Co., Ltd. has a vision of "realizing a world where time is spent on the most important things" and provides a remote customer service service "RURA" that allows customers to serve customers at stores over the Internet. By remotely consolidating part of customer service, it is possible to not only prevent infection with the new coronavirus, but also improve the efficiency of store operations and realize new ways of working in the customer service industry. 【Company Profile】
Company name: Time Leap Co., Ltd.
Established: June 3, 2019
Capital: 431,918,000 yen (including capital reserve)
Location: Iron Building 3F, 1-9-1 Iwamotocho, Chiyoda-ku, Tokyo Business description: Development and provision of remote customer service "RURA"
Website: https://timeleap.co.jp/
About World Plus Co., Ltd.
World Plus Co., Ltd. has a vision of "creating spaces where people can refresh in all kinds of spaces around the world" and a mission of "creating a new fitness culture". We have a specialized gym. 【Company Profile】
Company name: World Plus Co., Ltd.
Established: November 22, 2017
Location: 1-2-7 Asahi-cho, Abeno-ku, Osaka-fu, Abeno Medix 5F Business: Planning and management of sports facilities / Management of fitness franchises / Distributor of acrylic boards and Solpat Website: https://www.worldplus-gym.com/
Details about this release:
https://prtimes.jp/main/html/rd/p/000000031.000059684.html