Nakazawa Co., Ltd.
Showa retro cute Adelia retro watch with new pattern
New pattern watches will be pre-sold at Stationery Women's Expo 2022!
The TokiiRo stationery x clock store in Omotesando, Tokyo will release a new collaboration watch pattern with "Adelia Retro".
[Image 1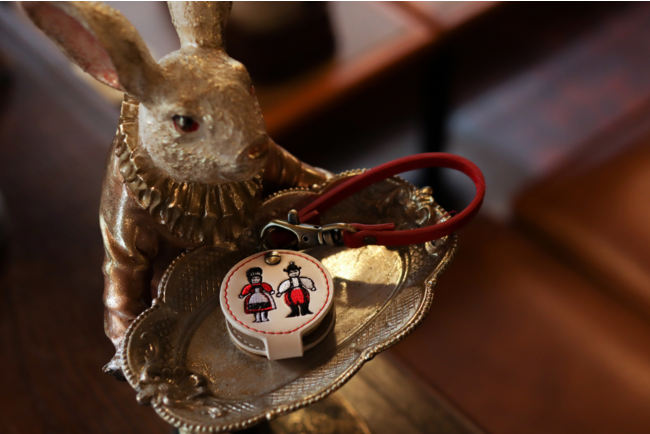 A new pattern joins the collaboration watch with "Adelia Retro", which is booming in Showa retro cuteness.
Nakazawa Co., Ltd., which operates the TokiiRo stationery x watch store since 2021, plans and sells watches licensed and collaborated with Ishizuka Glass Co., Ltd.'s "Adelia Retro" brand.
As the second collaboration watch project, we will pre-release a bag charm watch with a new "Fairy Tale" pattern and a "Flower Ring" pattern on the "Adelia Retro Watch" at Stationery Women's Expo 2022.
[Image 2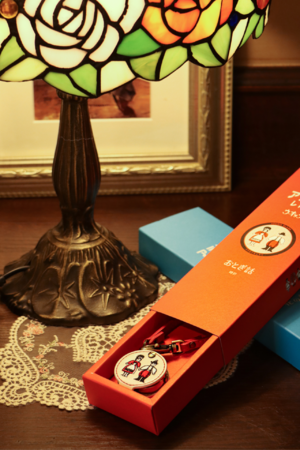 Adelia Retro -Bag Charm Watch-
A bag charm watch with a cute retro embroidery design is perfect for accenting your bag.
Since it can be attached to the bag, you can quickly check the time by sliding the cover.
This time, two new patterns have been added: "Fairy Tale", which looks like the world of European fairy tales, and "Flower Ring", which is a refreshing combination of white and light blue.
[Image 3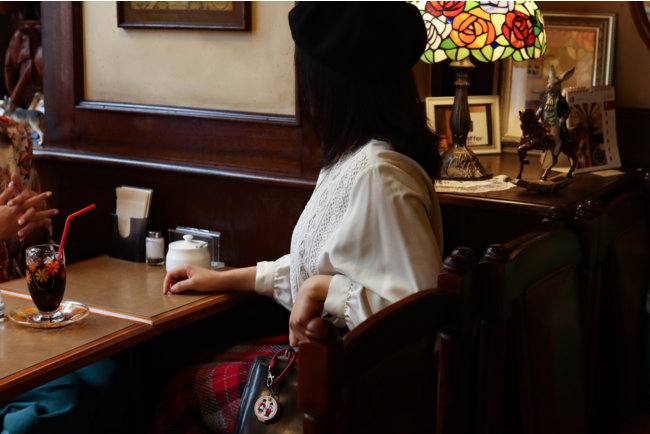 ◆ A "fairy tale" like the world view of European fairy tales The ivory white fabric is embroidered with a cute character
reminiscent of a scene from a European fairy tale.
[Image 4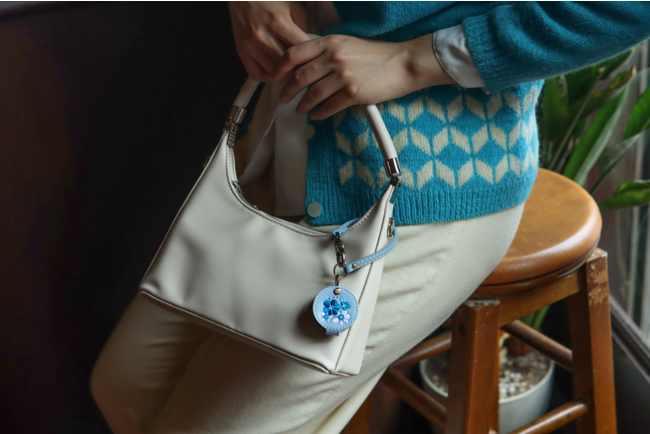 "Flower ring" with refreshing white and light blue
"Flower ring", which is popular among Adelia retro glasses, has flowers embroidered on dull blue fabric.
It has a lovely and gentle atmosphere, so it can be used by people of all ages.
[Image 5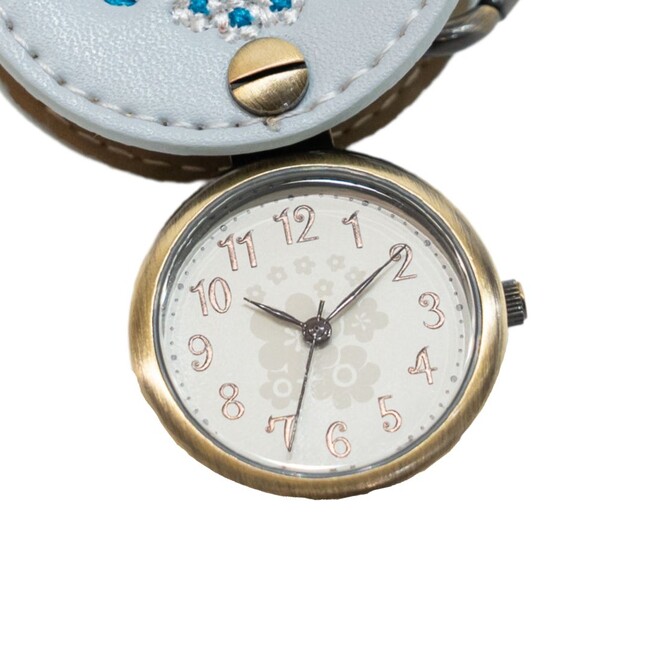 "Retro feel" with attention to detail
The antique gold case gives it a more retro look.
The retro-textured dial is accented with Arabic numeral indexes inspired by the logos of each Aderia Retro pattern.
The unique dial where the pattern emerges with the reflection of light is full of playfulness.
[Image 6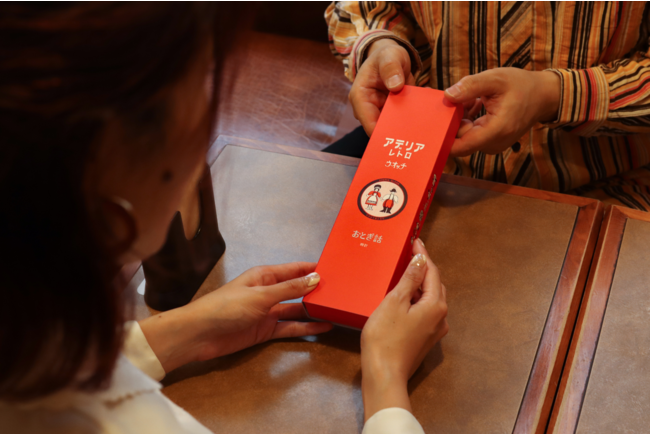 [Image 7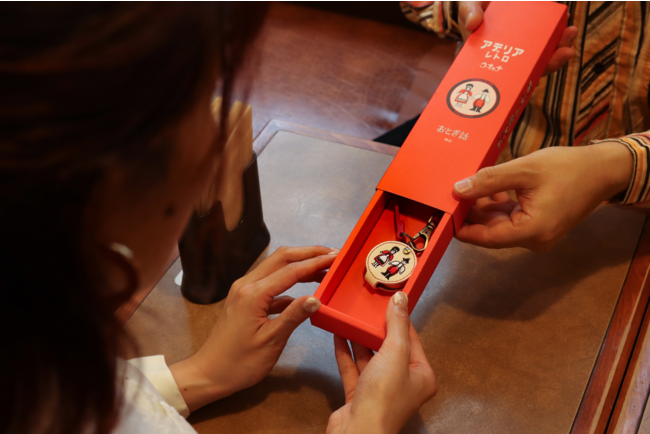 ◆ Pursue cuteness not only for watches but also for BOX!
Like the Adelia Retro Glass, which was created based on the design of Showa Adelia, not only the product "watch" inside,
The BOX where the product is put is also finished in a package full of "cuteness".
I was particular about choosing it as a gift for my loved ones, as well as for myself.
There is no doubt that the feeling of "excitement" will overflow when you open the BOX.
[Image 8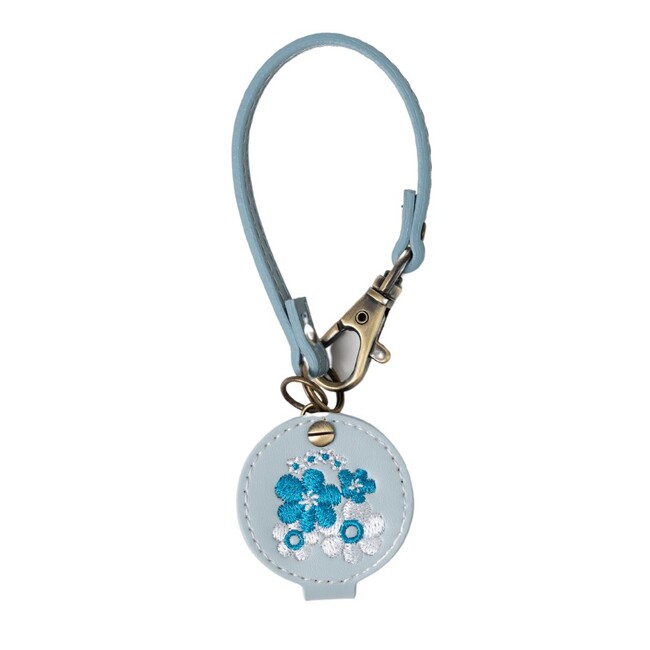 -Overview of bag charm watch-
Total length: 255mm
Case Width: 28mm/Thickness: 8mm
Cover Width: 40mm/Thickness: 16mm
Strap length: 210mm
Case material: Alloy/Back cover material: Stainless steel
Case cover/strap: Synthetic leather
・4,620 yen each (tax included)
[Image 9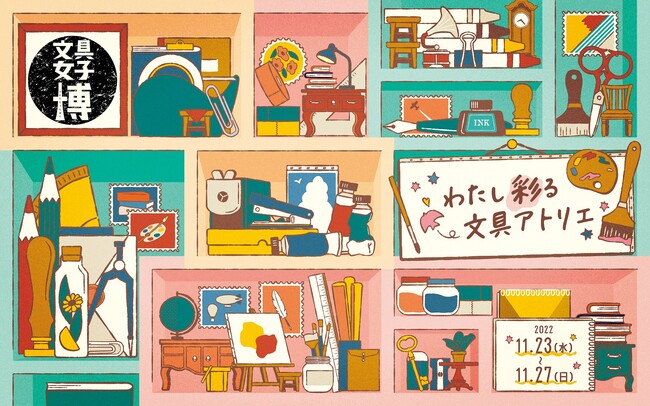 -Pre-release-
November 23 (Wednesday) – 27 (Sunday), 2022: Stationery Women's Expo 2022 November 28, 2022 (Monday): TokiiRo Omotesando store
-Nationwide release-
December 2, 2022 (Friday): Watch specialty store Time Station NEO and EC site (https://ts-neo.com/)
* Advance reservations are available on the EC site from Tuesday, November 15th. Pre-ordered products will be shipped sequentially from Friday, December 2nd. * Due to the recent world situation, the release date and time may change suddenly. Please note.
-Stationery Women's Expo 2022-
A limited quantity pre-sale will be held at the TokiiRo booth (No.200). November 23, 2022 (Wednesday / holiday) *Premium time admission ticket sales have ended.
November 24th (Thursday) to 27th (Sunday), 2022 10:00-17:00 (Last entry 16:30) *Admission tickets must be purchased in advance when visiting the Stationery Women's Expo.
-TokiiRo Omotesando-
Opening hours: 11:00-20:00
Store address: 1F TokiiRo, 4-4-7 Jingumae, Shibuya-ku, Tokyo 150-0001 TEL: 03-6804-5788
WEB: https://tokiiro.shop
-Watch Specialty Store Time Station NEO-
About 70 watch specialty stores all over Japan with full-time watch repair technicians.
*Some stores may not carry it.
Details about this release:
https://prtimes.jp/main/html/rd/p/000000033.000025830.html