Sojitz Corporation
Sojitz Begins Cultivation of Kuromoji, an Ancient Japanese Fragrant Tree with an Attractive Fragrance, in Minamiaizu Town, Fukushima Prefecture
– Contribute to forestry revitalization and regional revitalization through the expansion of the automobile business that utilizes scents –

Sojitz Corporation (hereafter, "Sojitz") will start the scent business field at the Automotive Headquarters in November 2022. As a first attempt, we have started cultivating traditional Japanese fragrant trees, "Oba Kuromoji and Kuromoji" (hereinafter "Kuromoji"), in Minamiaizu Town, Fukushima Prefecture. On November 15 (Tuesday), Minamiaizu Mayor Masayoshi Watanabe, Minamiaizu town officials, employees of Haganuma Seisaku Co., Ltd., which outsources the maintenance of seedlings, and Sojitz employees, planted 5,000 trees. The second round is scheduled to plant 20,000 to 25,000 trees in 2024, and we are considering expanding tree planting continuously
thereafter.
Kuromoji, which Sojitz will start cultivating this time, is a plant with a high content of linalool (*1), which is characterized by a calming floral scent. It may be a substitute for the seed "Rosewood (*2)".
[Image 1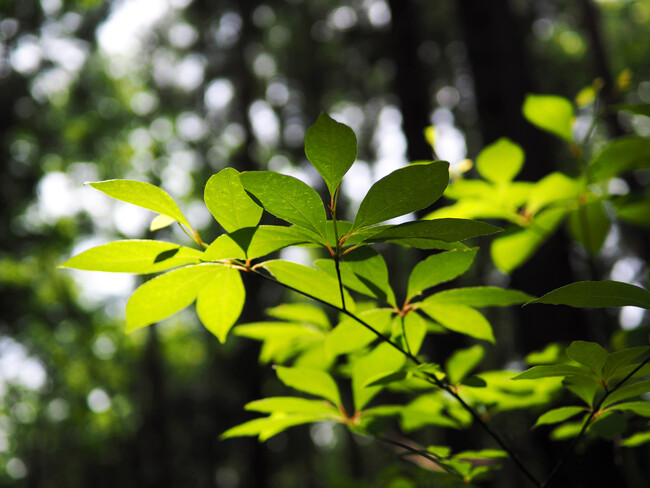 [Photo of Kuromoji]
This business was inspired by the "Hassojitz Project (*3)," an in-house new business creation project, and will be combined with the automobile sales business handled by the Automobile Division (*4) to create new business areas. We will contribute to the revitalization of the forestry industry and the realization of regional revitalization. [Image 2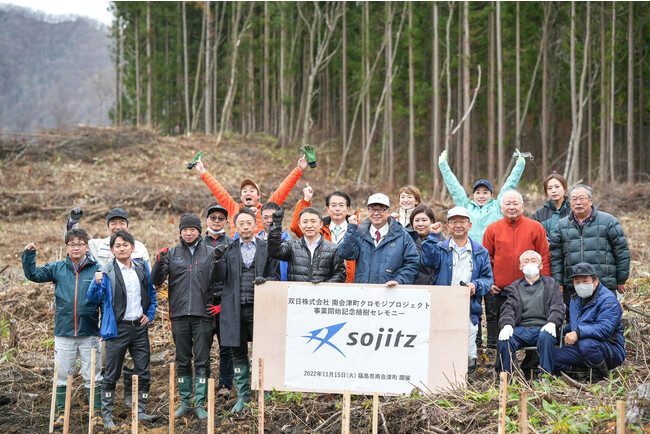 [Tree-planting ceremony (Center right: Mayor of Minamiaizu Town, Masayoshi Watanabe, Center left: Tatsuhiko Kintake, Sojitz Executive Officer, General Manager of Automobile Division, Front row, second from left: Kentaro Watanabe, Sojitz Hassojitz Project Fragrance Team Leader)]
*1 Aromatic ingredients found in large quantities in plants such as lavender and bergamot. Various studies are expected to have effects such as relaxing effects and improving the quality of sleep. Specific uses include extracting the essential oil, which is the fragrant component of Kuromoji, and using it as a raw material for diffusers, cosmetics, and herbal teas.
*2 A species of the genus Dalbergia. Illegal logging has been actively carried out because it was often used for furniture and musical instruments since ancient times, and the entire species of the genus Dalbergia is registered in Appendix II of the Washington Convention (effective from October 4, 2017). .
Ministry of Economy, Trade and Industry List of plant species subject to Washington Convention regulations:
https://www.meti.go.jp/policy/external_economy/trade_control/02_exandim/06_washington/download/flora_revised_1_0929_spp.pdf *3 Details of the Hassojitz project:
https://www.sojitz.com/jp/csr/employee/future_leaders/2050/
                 https://www.sojitz.com/jinzai/jp/challenge/hassojitz/ *4 Efforts of Sojitz Motor Headquarters:
https://www.sojitz.com/jp/business/automotive.php
Details about this release:
https://prtimes.jp/main/html/rd/p/000000144.000073843.html