Spice Factory Co., Ltd.
Spice Factory registers "FastDX" as a trademark, which realizes corporate DX at high speed by utilizing existing platforms
Utilizing our extensive knowledge of SaaS, CMS, etc., we realize "development without making" through optimal selection and
combination. FastDX supports high-speed DX for companies.

Spice Factory Co., Ltd. (Headquarters: Taito-ku, Tokyo, CEO: Hironosuke Takagi), which supports digital transformation, has completed the trademark registration of "FastDX", which we advocate as a method for realizing quick digital transformation. I will let you know.
[Image 1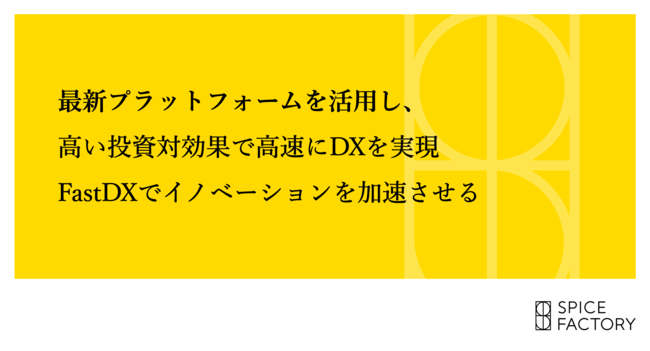 Overview of Trademark Registration
Standard name: FastDX
Registration number: No. 6609284
Registration date: September 1, 2022
Classification: Class 42
■ What is FastDX?
[Image 2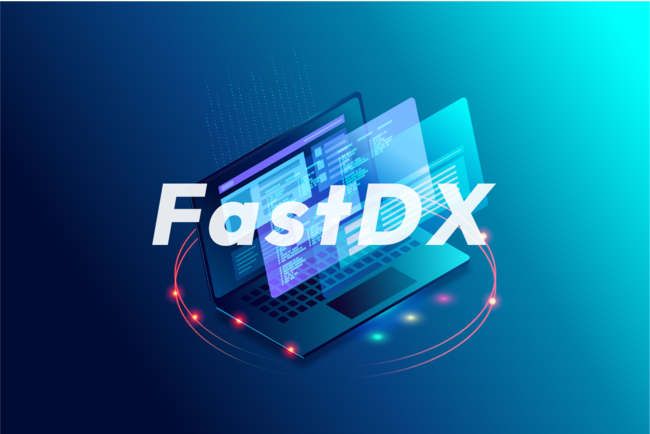 FastDX
FastDX is a method to achieve rapid digital transformation by developing the latest existing platforms such as SaaS and CMS to the maximum. In recent years, services and technologies that can be used without creating such as SaaS have appeared in various business fields and business areas. By familiarizing yourself with these, assessing their value, and making optimal selections and combinations, you can minimize development and realize corporate DX at high speed. ■ Necessity of FastDX in our view
Recently, DX has become a trend in Japan, but we believe that Japanese IT investment has issues in terms of return on investment and sense of speed compared to Europe and the United States. There is a current situation where the investment effect cannot be fully demonstrated, such as full customized development from scratch, over-matching of requirements, and IT investment focused on improving operational efficiency rather than customer contact points.
We believe FastDX can solve these issues. We established the FastDX Division in 2021 and have supported DX in many companies. We will continue to change the nature of IT investment in Japan through ongoing activities.
■ What we want to achieve with FastDX
[Image 3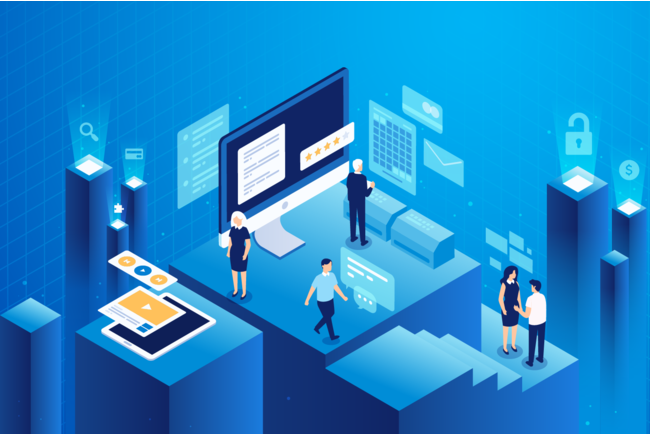 Our raison d'etre is to become a catalyst that accelerates innovation in our customers' businesses and in the world through FastDX. We will transform the ICT investment of client companies and organizations from the conventional "defensive" to "offensive" and support society as a whole in a better direction.
We see "customer value" not only as the services and products of our customer organizations, but also as an improvement in the user experience of using these products. We would like to be a team that can commit to the growth of customer organizations by improving "customer value" with our knowledge.
■ Comment from CTO Shohei Tai
We believe that FastDX is an initiative that will bring about a major change in the use of IT in Japan. In addition to the option of full-scratch development, we will promote manufacturing that appropriately combines them based on our experience and knowledge of SaaS and frameworks. We will continue to develop a team that can study many platforms and make proposals that can speedily maximize the assets of companies.
■ About Spice Factory
Spice Factory is a DX agency whose mission is to fulfill its role as a "catalyst" (spice) that accelerates change so that the world will move in a better direction. Using the latest technology, UIUX, art, marketing, and other techniques and methods, we redefine things quickly, beautifully, and essentially, and support the digital transformation of a wide range of clients.
Spice Factory Official Website: https://spice-factory.co.jp/ Press release list of Spice Factory Co., Ltd.
https://prtimes.jp/main/html/searchrlp/company_id/22779
We respect the pledge to "leave no one behind" on earth, which is at the heart of the SDGs.
Details about this release:
https://prtimes.jp/main/html/rd/p/000000047.000022779.html