Camping Car Rental Tommy Up Co., Ltd.
Start rental of 2 new 7-seater camper "Libro" in Okinawa

Camping Car Rental Tommy Up Co., Ltd. (Yaese Town, Okinawa Prefecture, Representative Director: Harutoshi Tomita, hereinafter Tommy Up) will start renting a new 7-seater camper "Libro" from December 1, 2022. We aim to provide high-value-added and high-quality services that can contribute to Okinawa's sustainable tourism industry through camper rental.
[Image 1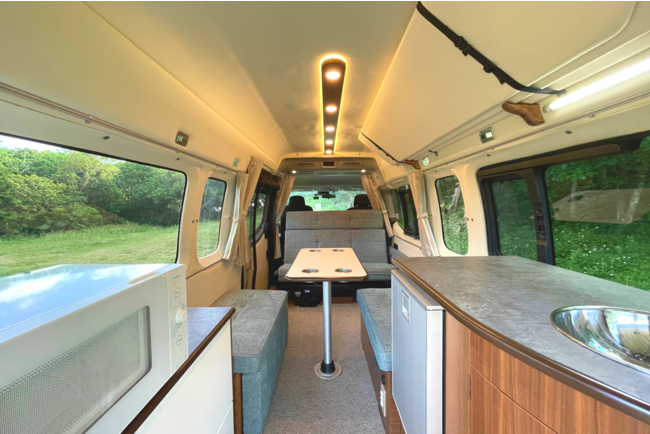 Recently, the demand for camping and outdoor activities is increasing under the corona. Under such circumstances, we will start renting two 7-seater campers that are comfortable for families and large groups so that you can enjoy outdoor experiences and sightseeing in Okinawa. It is one that can be enjoyed comfortably even by a large number of people.
We have enhanced the standard equipment (household appliances such as refrigerators and microwave ovens, kitchen tools, amenities, etc.) so that even those who are new to outdoor activities can easily use it empty-handed, and we also rent other camping equipment.
We have received feedback such as "I want to use it with 5 or more people", "I want to use it as a location bus", and "I want a vehicle with a little more maneuverability". We have started renting "Libro", which has excellent performance.
Smooth lending and returning system
We provide a non-face-to-face, non-contact rental service, and utilize a car sharing system that allows you to lock/unlock a vehicle by holding your driver's license registered in advance over a card reader when renting or returning a vehicle. increase. You can drive with a normal driver's license.
Features of Tommy Up
・Up to 33 hours can be used for 2 days and 1 night
・ Reservations are completed online, and rentals and returns are smooth without face-to-face contact.
・Enriched standard equipment and rental camping equipment that can be used empty-handed
・It can also be used for shooting, location, waiting place for events, and workation.
・Contributing to SDGs by introducing solar power generation and running charging [Image 2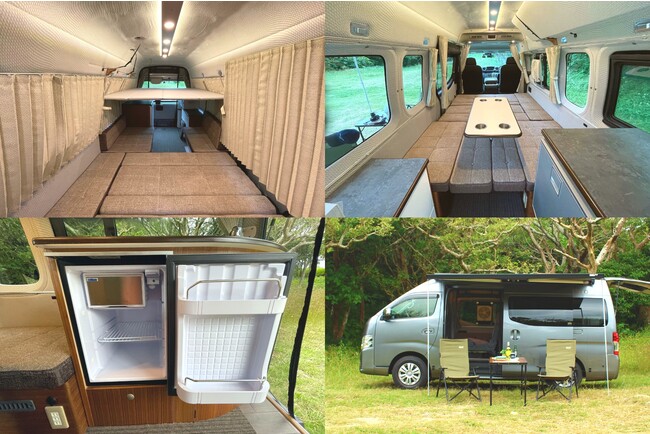 "Tommy Up Camper" Official YouTube – Libro's In-Car Introduction Video
[Video 2: https://prtimes.jp/api/movieim.php?url=www.youtube.com/watch?v=ngLfpnM0gW8&t=44s]
【Company Profile】
Founded in September 2021 by Representative Director Harutoshi Tomita. The service will start in April 2022 of the following year.
He is also the president and CEO of Keio Partners Co., Ltd., which conducts businesses such as regional revitalization / career development / employment support for the 10th year this year. Over the past 10 years, while conducting community-based businesses, he has focused on outdoor tourism that makes use of the rich nature and revitalization of the eastern coastal region and the northern (Yanbaru) region of Okinawa through tourism. Developing a camper rental business with the aim of creating a sustainable tourism business in Okinawa.
Company name: Camping Car Rental Tommy Up Co., Ltd.
Head office location: 303 Tomimori, Yaese-cho, Shimajiri-gun, Okinawa Prefecture Representative: Harutoshi Tomita
Business description: Camper rental, car rental and camping equipment rental Official website: https://tommy-up.com
Inquiries regarding this release
Camping Car Rental Tommy Up Co., Ltd.
Person in charge: Tomita
Phone: 080-6496-3887
e-mail: info@tommy-up.com
Details about this release:
https://prtimes.jp/main/html/rd/p/000000002.000111729.html