Sundaysha Co., Ltd.
New model of KN industry "yellow saucepan" from Milan appears ~ Easier to hold, lighter and renewed ~

Sundaysha Co., Ltd. (head office: Tsukiji, Chuo-ku, Tokyo;
representative: Tomoko Taguchi) handles the "yellow saucepan" of knIndustrie, a kitchenware brand from Milan, Italy, that is easier to hold and lighter. , will be renewed.
[Image 1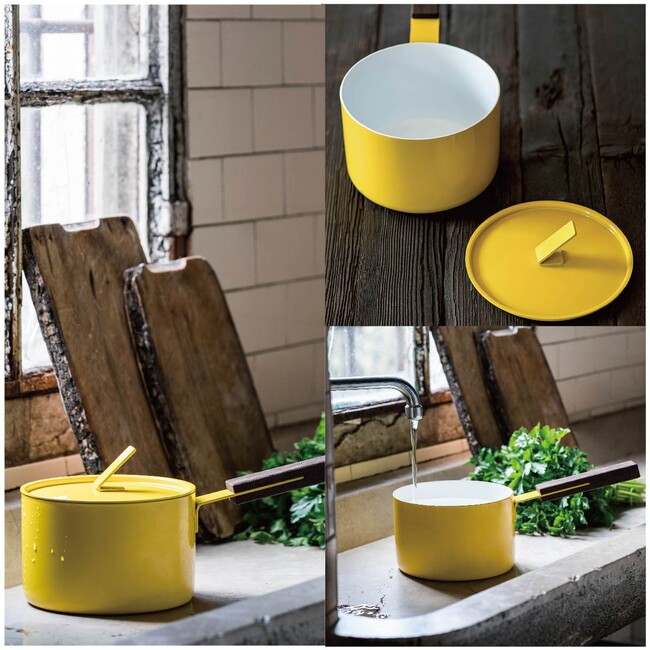 [Image 2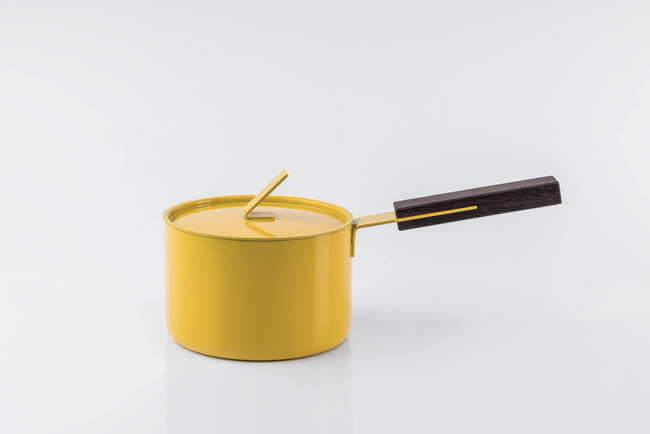 Sundaysha Co., Ltd. (head office: Tsukiji, Chuo-ku, Tokyo;
representative: Tomoko Taguchi) handles the "yellow saucepan" of knIndustrie, a kitchenware brand from Milan, Italy, that is easier to hold and lighter. , will be renewed.
By changing the material of the main body from stainless steel to aluminum while maintaining the minimalist design and vivid colors, the total weight has been reduced from 1.1kg to 0.8kg. In addition, by changing to a material with high thermal conductivity, it is easier to adjust the heat, which is important for making sauces.
KN Industry was established in Milan, Italy in 2011. By appointing product designers who are active in other fields such as furniture and architecture while maintaining our own manufacturing base, we have grown into a brand that combines high design. Partnerships with top chefs such as Four Seasons Hotel Prague and Park Hyatt Milano are also strengths of the brand. The ideas, playfulness, and experienced aesthetics of Italy's top chefs, the country of food, give new ideas to kitchen utensils.
The "Yellow Saucepan" was created by Lara Caffi, an up-and-coming Italian designer, and is sold at the MOMA store in New York due to its high design quality.
[Table 2: https://prtimes.jp/data/corp/97957/table/8_1_7aacad3f3f1bd91bfbf756d500b16823.jpg ]
About the yellow saucepan
The saucepan was inspired by the Scandinavian kitchens of the 1960s. The natural combination of different materials and the yellow finish, which is the brand color, add a gorgeous color to the kitchen. A one-of-a-kind design that combines functionality and minimalist design.
[Image 3

The aluminum used in the main body has a thermal conductivity about 15 times higher than that of stainless steel, making it easy to quickly heat up and slightly raise or lower the temperature. This can be said to be the best material for making sauces where temperature control is important. The ceramic coating on the inside prevents the sauce from sticking and is easy to clean. Since it supports both gas and IH, it can be used anywhere.
● About knIndustrie
A kitchenware brand established in Milan, Italy in 2011. The parent body is a manufacturer that wholesales a wide range of products to hotels and restaurants in Italy. Based on the manufacturing background and manufacturing technology cultivated during the manufacturer era, we appoint product designers who are active in other fields such as furniture and architecture. And we've made a leap forward in terms of design.
[Image 4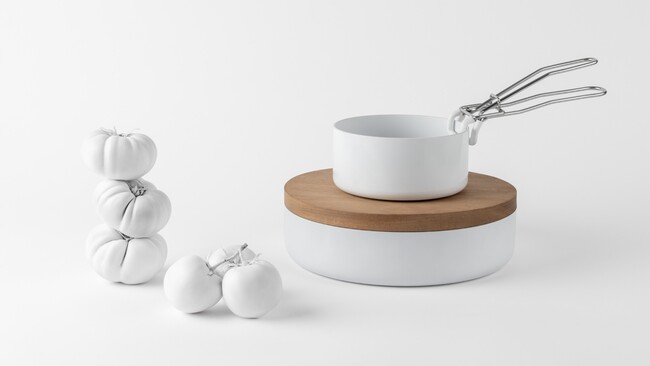 In addition to the lean and structured form, the bold choice of materials, and the vivid colors, the space-saving design and the excellent drainage feature are also substantial. A hybrid of innovative design and high performance that makes everyday use a pleasure, it breathes new life into the modern kitchen.
https://www.nichiyosha.com/index.php/brands-knIndustrie/
■ Sundaysha Co., Ltd.
An import agency that handles kitchen products from around the world. From Cutipol to HALM, OPA, Redecker, and more, the concept is to "make everyday items that can be used for a long time as cheerful as Sunday". We select and propose items that are particular about. HP: https://www.nichiyosha.com
Instagram: https://www.instagram.com/nichiyosha_kitchen/
Details about this release:
https://prtimes.jp/main/html/rd/p/000000008.000097957.html