TikTok for Business
Suntory has started distributing the TikTok "100 Second Month 9" drama that proposes "Shigowa High"!
-The first episode of "Limited Life of Genkai-chan" starring Airi Suzuki will be released on the 21st-

TikTok for Business will release the TikTok drama "Limit-chan's #Careful Living" (3 episodes) produced by Suntory Co., Ltd. on the drama official TikTok account from 21:00 on Monday, November 21st. This TikTok drama is an original story depicting how the main character "Limit-chan", played by Airi Suzuki, enjoys the highball "Shigowa High" at the end of work and the snacks that match it. In addition, a spin-off will be released, such as a self-introduction of "Limit-chan" and a recipe video that introduces snacks that go well with the highball that appears in the drama.
[Image 1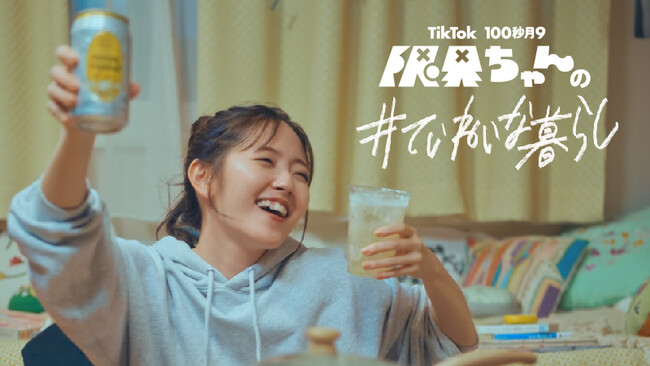 Content of various genres is posted on TikTok all over the world, and among them, movie-related videos posted with "#filmtok" have been played more than 12.7 billion times*1 worldwide. In addition, original vertical movies and dramas are being created one after another from TikTok, and movies and dramas are also popular content genres with users on TikTok.
*1 As of November 18, 2022
And now, TikTok supports creators who post vertical short "movie" and "drama" content, and as an effort to explore new expression methods for movies and dramas, the hashtag challenge "# short film". is being held.
In response to this trend, Suntory has produced an original TikTok drama as part of a promotion aimed at gaining recognition and promoting purchases of "canned highballs", centering on canned square highballs, Torys highballs, and Jim Beam highball cans. , deliver. This drama, starring Airi Suzuki, who has many core fans, is about 100 episodes per episode, in which the main character "Genkai-chan" enjoys the highball "Shigowa High" after work and the snacks that go with it in his own way. It is drawn in seconds.
In addition to the main drama, spin-off videos such as the main character's self-introduction video and the "Limited Cooking Video" that introduces the dishes that appear in the drama are also scheduled to be released.
Suntory's first TikTok original drama "Limited-chan's #careful living" (3 episodes) will be distributed every Monday from November 21st (Monday).
Comment from Mr. Masaaki Mukai, Advertising Department, Suntory Co., Ltd., who promoted this project:
This time, we chose TikTok, which is a trend-sending base and is showing excitement in short dramas, as a platform to publish the life-size drama of "Limited-chan". I would be happy if many people enjoyed it with a can of highball in one hand.
Overview of TikTok "100 Second Month 9" "Limit-chan's # Careful Life" ■ Title:
"Limited-chan's #careful life"
■ Release date:
All three episodes will be released from November 21, 2022 (Monday) ■ Official TikTok account:
https://www.tiktok.com/@genkaichan_drama
■ Delivery schedule:
Episode 1 November 21st (Monday)
"Self-affirmation MAX when putting cheese futon on hometown tax dumplings" Episode 2 November 28th (Monday)
"This is the final round of my favorite audition.
Episode 3 December 5th (Monday)
"I realized that spicy ramen at the end of overtime is a textbook for life."
Starring: Profile of Airi Suzuki
[Image 2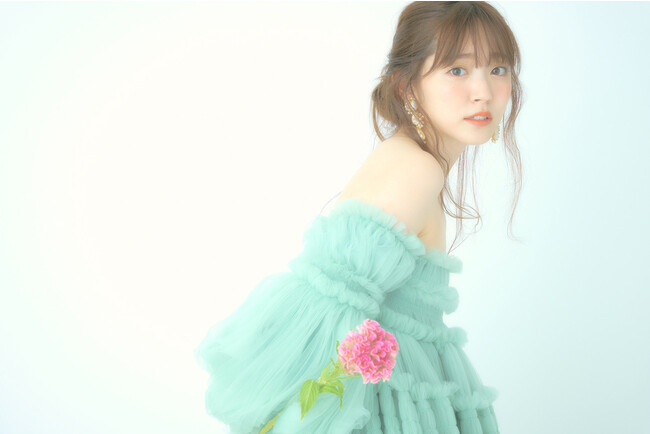 Formed the idol group ℃-ute in 2005.
Solo vocalist debut in June 2018 at "Do me a favor"!
On July 9th of the same year, he held his first solo performance at Nippon Budokan.
In 2021, he will perform at the Budokan for the second time as a solo artist, and will also appear at various festivals such as "ROCK IN JAPAN FESTIVAL"!
In addition to her activities as a singer, she has also worked as an exclusive model for Ray, and has expanded her range of activities to include actress work.
-About TikTok for Business-
TikTok for Business is a platform that realizes marketing solutions. By naturally connecting companies/brands with audiences who are looking for new interests and concerns, we have achieved communication that transcends the traditional framework of advertising. From awareness expansion to customer acquisition, we will help you solve business problems in various funnels.
Details about this release:
https://prtimes.jp/main/html/rd/p/000000117.000046801.html