Whom it may concern
Teichiku Entertainment Co., Ltd.
Chorus group Baby Boo congratulates the relaunch of "Singing Voice Cafe Tomoshibi"

Baby Boo, a 5-member chorus group, visited the singing cafe
"Tomoshibi", which reopened for the first time in two years, and celebrated the re-start of the store.
68 years ago in 1954, the singing voice cafe "Tomoshibi", which was born in Shinjuku and caused a movement centered on young people at the time, was missed by many singing voice fans in 2020 when it became a corona disaster. store closed. After a two-year hiatus, it resumed operations on the 22nd at its new store in Takadanobaba, the new starting point.
[Image 1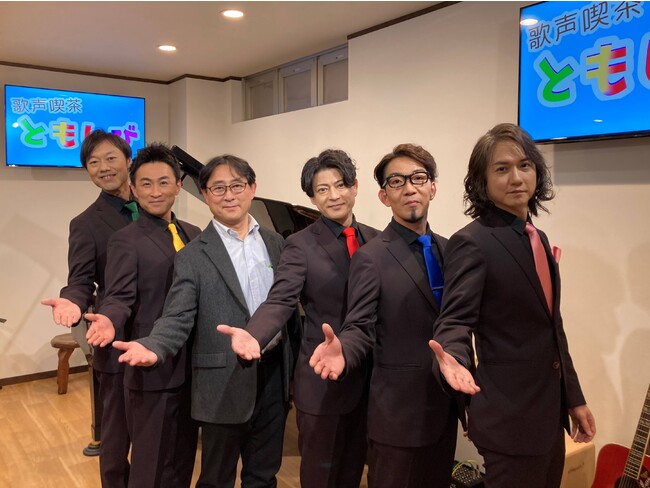 Takashi Saito, the store manager of Tomoshibi, said, "I felt a heavy responsibility to end the history of 'Tomoshibi' built by many seniors. It was a very heavy decision, but I was filled with anxiety because I couldn't see the future." looked back.
[Image 2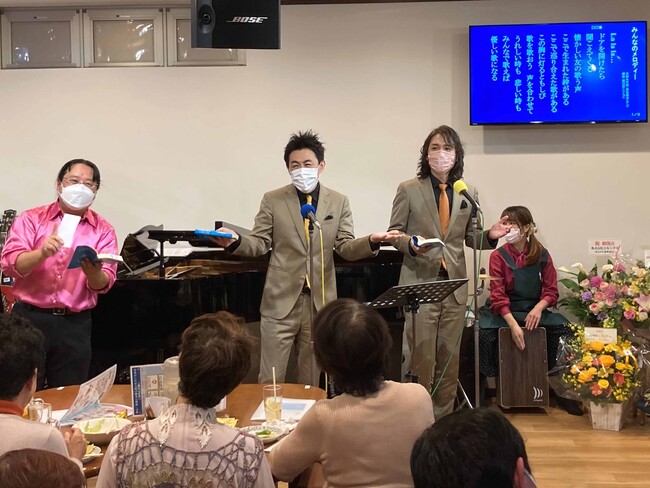 A member of Baby Boo, who visited the store to reopen the new store, said, "When the store was decided to close, it was a time when a state of emergency was being declared, and with the sad feeling that our 'hometown' would be gone, the staff I was wondering if the people and customers who were looking forward to the singing voice cafe would be okay." It's overflowing. Please let us walk together again in a place that is indispensable for us, and let us create a new page of the singing voice cafe together." (Yu) commented.
In addition, leader Yusuke said, "We hope that we can help to make the newly reborn 'Tomoshibi' liven up as singing companions. We hope that everyone who loves singing will continue to be a place where they belong." He said, "We have been friends for about 10 years in the long history of Tomoshibi, but I am proud that we were able to go through this difficult time together. I would be happy if we could continue to walk together. (Shinobu), "Tomoshibi has really given me a lot of connections and opportunities. Please let me learn a lot from now on. And I will do my best to repay everyone." (Cherry) He was pleased with the resumption of business and said that he would continue to pass on the culture of singing voice cafes as Baby Boo.
[Image 3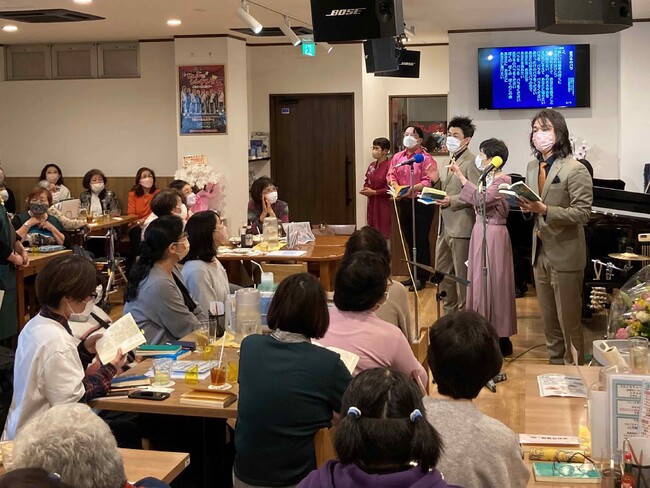 Although we are still resuming business while taking measures to prevent infection, "Since the corona crisis has made it necessary to avoid real contact and interaction between people, the value of that is conversely very important. I really felt it.I think that singing voice cafes where you can see each other's faces and sing together are a place where you can enjoy beyond generations.In the after-corona era, the value of such a place called "Tomoshibi" is re-evaluated. I think it will be done," said Saito, the store manager, with great expectations for the future.
On the first day of business reopening, everyone sang "Minna no Melody" produced by Baby Boo to support Tomoshibi, and shared the joy with a smile with the singing voice fans who visited the store. -Product information-
[Image 4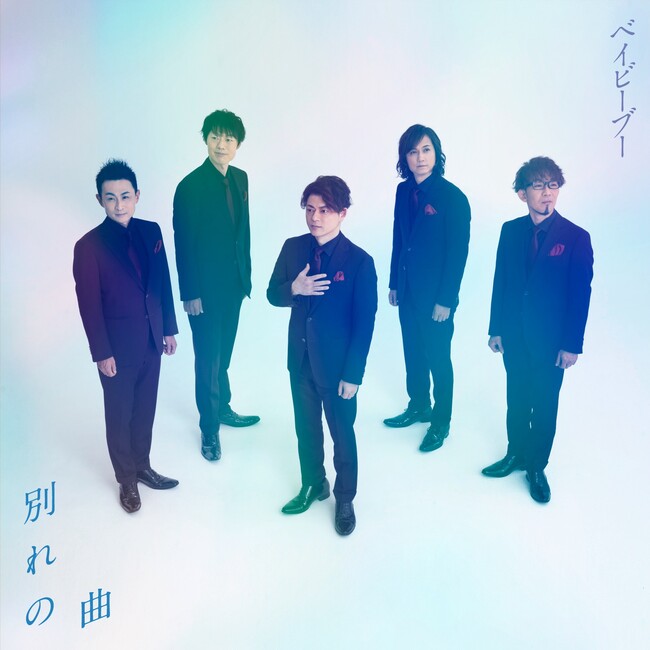 ■ Baby Boo Debut 20th anniversary single "Farewell song/Train ni Noroyo" now on sale
Baby Boo Double A-side single "Farewell song / Train ni Royo" Price: 1,500 yen (tax included) TECG-15132
-Contents-
1. Farewell song
Original song: Frederic Chopin Lyrics: ans. Arrangement: Yumemi Kujira 2. Take the Train
Composition: Takashi Toshimi Lyrics: Goro Matsui Arrangement: Takashi Toshimi, Maon Kuge
3. Everyone's Melody
Composition: Kenji Wakamatsu Lyrics: Kenji Wakamatsu Chorus
Arrangement: Shinobu Segawa
4. Farewell Song Karaoke
5. Let's ride the train karaoke
■ Currently being distributed on each music distribution service https://baby-boo.lnk.to/Ve0Q00
■ Click here for product information
https://www.teichiku.co.jp/artist/baby-boo/
-Concert information-
Baby Boo 20th Anniversary "Baby Boo Christmas Concert 2022-Gift of Sacred Harmony-"
Yomiuri Hall, Yurakucho, Tokyo
Thursday, December 22, 2022
12:30 Open / 13:00 Start
Fee: 5,000 yen / Elementary and junior high school students 1,000 yen ■ Click here for concert information
https://www.boobooboo.net/
Details about this release:
https://prtimes.jp/main/html/rd/p/000001091.000022498.html