graniph Co., Ltd.
The first collaboration between the popular picture book series "Bread Dorobo" and graniph!
A total of 22 types will be released from December 6th (Tuesday), including a cardigan with a bread-shaped pocket that hides the "Bread Thief's Law" and an apron that can be enjoyed by parents and children.
[Image 1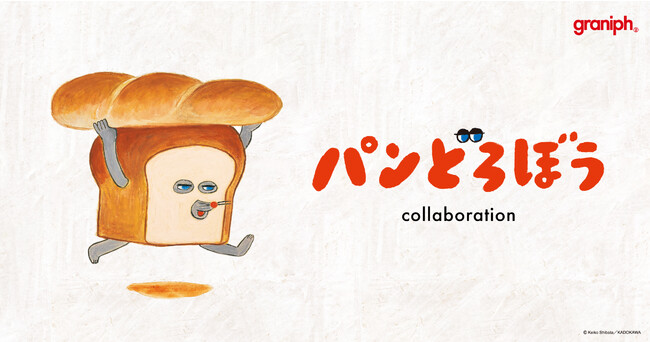 Granif Co., Ltd. (Headquarters: Shibuya-ku, Tokyo, President: Akihiko Murata, hereinafter referred to as Granif) will launch "Bread Dorobo" collaboration items on the official online store from December 6, 2022 (Tuesday) https://www. Sales will start at graniph.com and domestic stores.
Illustrator and picture book writer Keiko Shibata's popular picture book series "Bread Dorobo" and graniph's collaboration items are now available! It is a work that can be enjoyed by children and adults alike, with unexpected pictures and developments that will make you laugh involuntarily. What is the identity of the great thief in search of delicious bread, wrapped in bread? ? Please enjoy the surreal and cute items of the bread thief who loves bread.
Graniph official online store https://www.graniph.com accepts pre-orders from November 21st (Monday) 00:00 to December 5th (Monday) 23:59. increase. For details, please check the graniph official online store.
Product Summary
▪️Long-sleeved T-shirt "Hayaashi no Jutsu" 3,900 yen (tax included) (size: SS/S/M/L/XL)
▪️Kids' long-sleeve T-shirt "Hayaashi no Jutsu" 3,500 yen (tax included) (size: 90/100/110/120/130/140)
A unique design embroidered from the pocket to the hem of the bag, showing the various movements of a bread thief who has sneaked into Mori no Panya to reach the bread he is looking for.
[Image 2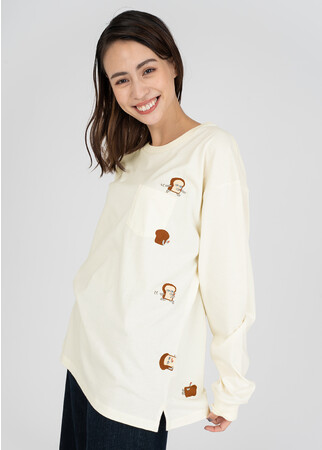 [Image 3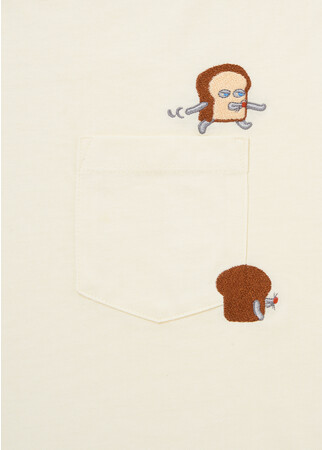 [Image 4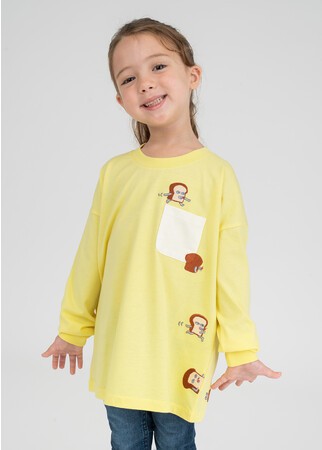 ▪️ Sweat "Burn" 5,900 yen (tax included) (size: SS/S/M/L/XL) ▪️Kids sweatshirt "Bahn" 4,500 yen (tax included) (Size: 90/100/110/120/130/140) From the series "Bread Thief and the Mysterious French Bread". It is a design of a bread thief who vigorously opens the door of "Machi no Breadya", which he visited to talk to the criminal who ransacked the kitchen.
[Image 5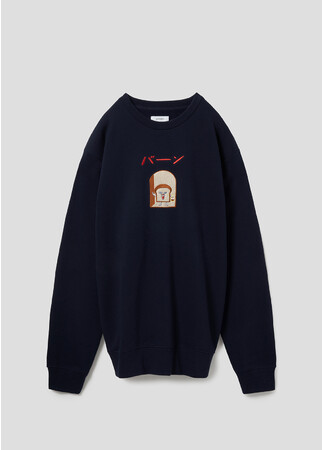 [Image 6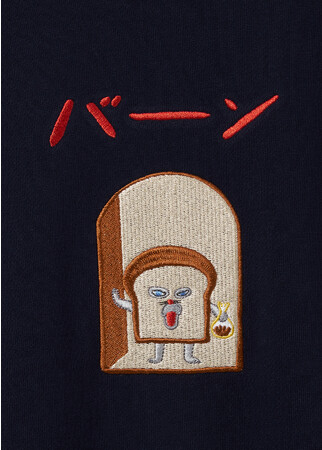 [Image 7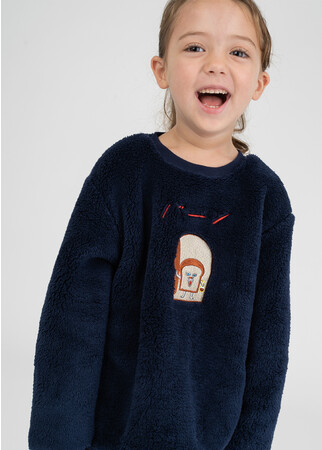 ▪️ Knit "Bread Pattern" 6,900 yen (tax included) (size: S/M/L/XL) A design with a pattern of lined bread. Where is the hidden bread thief? [Image 8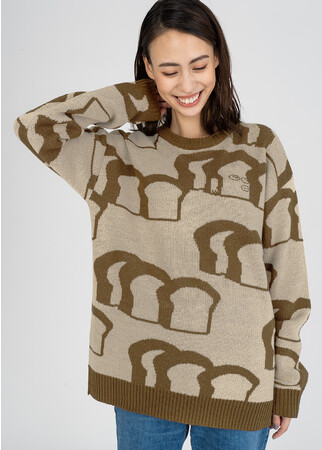 ▪️Fleece cardigan "Bread Thief's Own Order" 5,900 yen (tax included) (Sizes: S/M/L/XL)
The chest is embroidered with a cover illustration of the bread thief, and the back is a pattern design that collects the furniture and bread making of the bread thief's hideout. The bread-shaped pocket hides the law of the bread thief.
[Image 9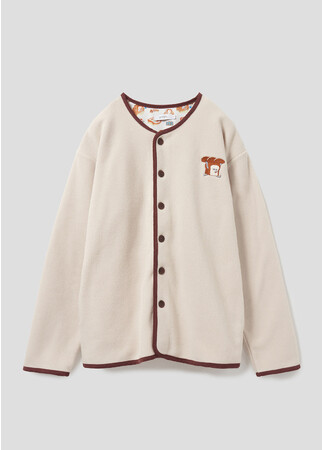 [Image 10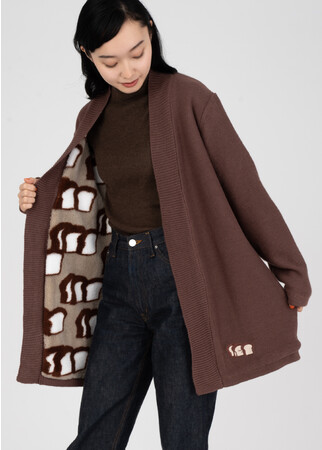 ▪️Sweat dress "Bread Dorobo Cover" 5,900 yen (tax included) (Size: Free) A design using the cover illustration from the series "Bread Dorobo". Sagara embroidery and felt express the fluffy feeling of bread. [Image 12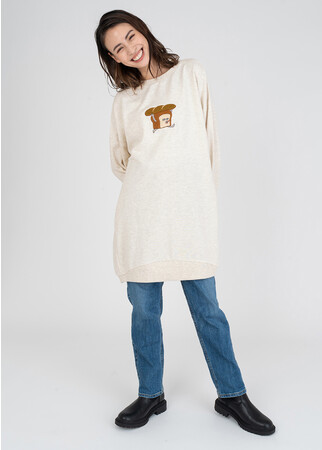 [Image 13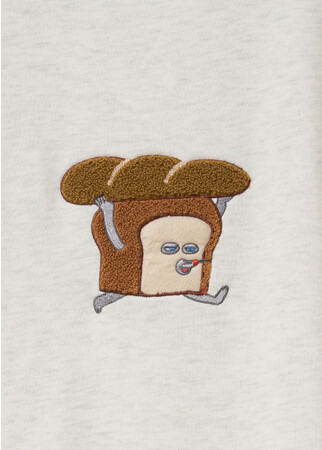 ▪️Kids blouson "Bread shop pattern" 6,900 yen (tax included) (size: 90/110/130) The patterned mask of the bread thief dashing through the bread section with the "hidden" and "hayaashi no jutsu", the embroidery of the bread thief carrying bread, and the bread thief's rules in the pocket. It has a reversible design.
[Image 14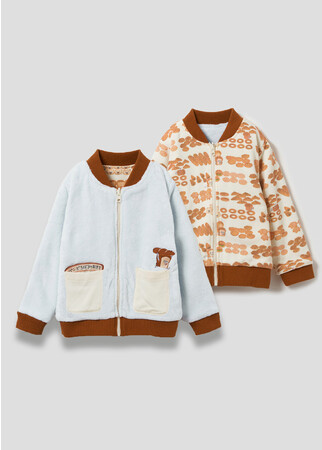 [Image 15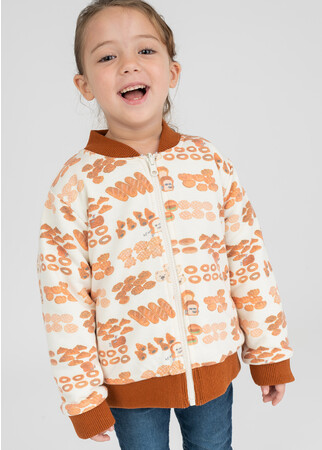 ▪️ Apron "Disguise" 4,500 yen (tax included) (Size: Free)
▪️Kids apron "Disguise" 3,500 yen (tax included) (Size: Free) A surreal design with bread thieves, fake bread thieves, and mysterious French bread. At the hem, the bread headdress that each of them was disguised as, and the figure of the bread thief peeking out from the loaf of bread!
Apron made of cotton twill fabric that is easy to care for. Parents and children can enjoy matching.
[Image 16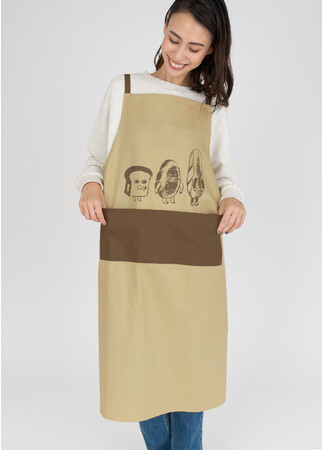 [Image 17
[Image 19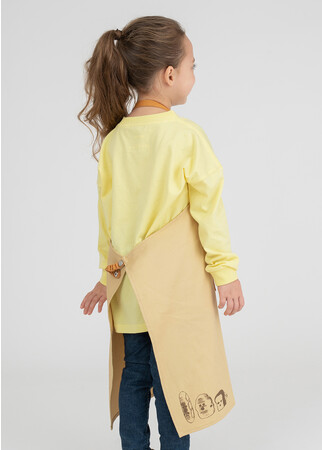 ▪️ Socks "Bread pattern" 880 yen (tax included) (Size: S/M)
One pair with a pattern of lined bread. The instep is designed with a bread thief that moves quickly with "Hayaashi no Jutsu". Socks that express detailed graphics with jacquard knitting.
[Image 20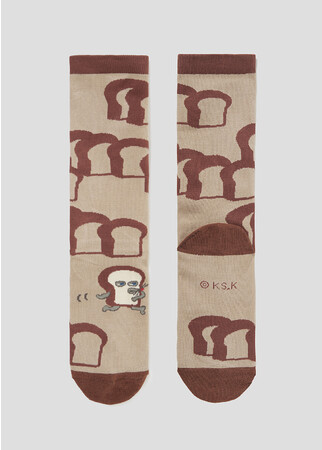 * The following credit notation is required for publication
(C) Keiko Shibata/KADOKAWA
22 types in total
For lineup details, please check the official online store
https://www.graniph.com
Handling stores
Graniph Official Online Store:
https://www.graniph.com
graniph domestic store
Company Profile
■Company name
graniph Co., Ltd.
■Representative Director
Akihiko Murata
■ Head office location
6F Sumitomo Realty & Development Building, 2-34-17 Jingumae, Shibuya-ku, Tokyo 150-0001
■ Business overview
Planning, manufacturing, sales, etc. of design products
■ Brand vision
Through various graphic items such as T-shirts and miscellaneous goods, graniph provides a richer life for everyone.
■Sales channel
Official online store:
https://www.graniph.com
Stores: 108 stores in Japan (as of November 1, 2022)
■Information dissemination channel
Company website:
https://graniph.co.jp
Official Instagram:
https://www.instagram.com/graniph_official
Official Twitter:
https://twitter.com/graniph_updates
Official Facebook:
https://www.facebook.com/design.tshirts.store.graniph
LINE account:
https://line.me/R/ti/p/%40566yickw
Details about this release:
https://prtimes.jp/main/html/rd/p/000000163.000067867.html