Tokyo Sogensha Co., Ltd.
Congratulations! A campaign will be held to commemorate the 30th anniversary of Tomoko Kano's debut and the 20th anniversary of Tsukasa Sakaki's debut!

Tomoko Kano made her debut in 1992 with Nanatsuko, and Tsukasa Sakaki made her debut in 2002 with Aozora no Tamago. Both were well received as warm works depicting "everyday mysteries." Tokyo Sogensha, the debut publisher, will hold a campaign to commemorate the milestone year.
Debut series shipped with "Anniversary Obi"
Tomoko Kano's -Komako-series and Tsukasa Sakaki's -Aozora no Tamago-series. We have started shipping each debut series with a new obi to celebrate the anniversary. We also created a POP with comments written by both teachers.
[Image 1

[Image 2

*All Sogen Reasoning Bunko
*Some bookstores do not have anniversary belts in stock.
* Some bookstores do not post handwritten comment POP.
*If the bookstore does not have it in stock, please place an order at the bookstore.
*Please note that when ordering from an online bookstore, the product may not come with a belt.
[Notice to bookstores]
*Products with obi are shipped individually.
*If you would like a product with an obi, please request it with an obi. Twitter comment campaign
We will present a special anniversary book card by lottery from those who have posted a nice comment on Twitter about "the first read of Kano's work or the first read of Sakaki's work".
◆ Application period
Monday, November 21, 2022 to Sunday, December 18, 2022
◆Present content
・ Tomoko Kano "Nanatsuko" book card (500 yen) for 10 people
・Tsukasa Sakaki's "Aozora no Tamago" book card (500 yen) for 10 people [Image 3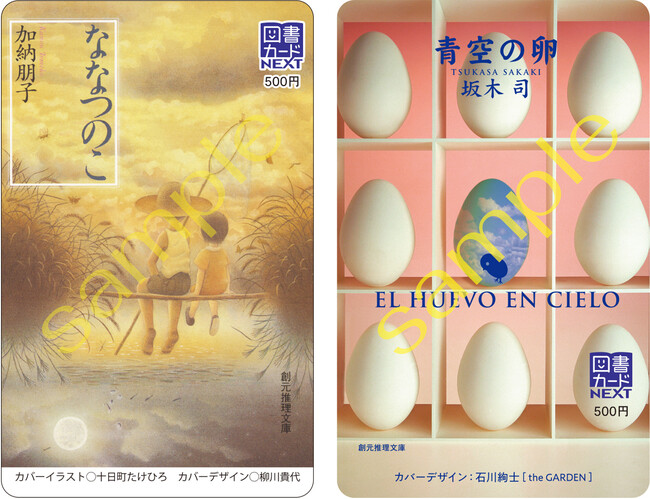 ◆ How to apply
For details, please check the information page below.
Web Tokyo Sogensha Magazine
Congratulations! Tomoko Kano's 30th Anniversary & Tsukasa Sakaki's 20th Anniversary Gift Campaign
http://www.webmysteries.jp/
○ New serialization!
Tomoko Kano has started serializing "1 (ONE)", a story about a family and a dog who migrate to various parts of Japan from "Shimyo no Techo Vol.07". Mr. Tsukasa Sakaki is also serializing "Kimi no Katachi", which depicts boy detectives living in the present age that has been hit by the corona disaster, in "Kamiyo no Techo".
[Image 4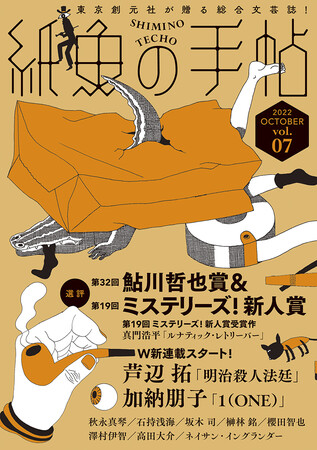 Please look forward to the anniversary campaign of the two who have been loved since their debut and their future success!
○ Author profile
Tomoko Kano
Born in Fukuoka Prefecture in 1966. Graduated from Bunkyo Women's University Junior College. Debuted in 1992 with "Nanatsuko", which won the 3rd Tetsuya Ayukawa Award. In 1995, he received the 48th Japan Mystery Writers Association Award for Glass Kirin, and in 2008, he received the first Kyoto Minazuki Award for Rain Rain Bow. In addition to the -Komako- series, his major publications include A Little Bird in the Hand, Sasara Saya, and Itsuka no Kishibe ni Bouncing. Tsukasa Sakaki
Born in Tokyo in 1969. Debuted in 2002 with Aozora no Tamago, starring hikikomori detective Torii and his friend Tsukasa Sakaki. His publications include Lamb no Moto and Dobutsuen no Tori, both of which also depict the combination of Torii and Sakaki, as well as The Unbreakable Threads -Wagashi no Anne series and -Holiday series.
Details about this release:
https://prtimes.jp/main/html/rd/p/000000067.000009527.html