Tower Records Japan Co., Ltd.
Tower Recommendation December lineup has been decided! Absolute area, Enputei, Whale night town, Sarasa 4 groups are selected!
Next-break artist's serious recommendation & promotion project by Tower Records buyers nationwide

At Tower Records, the December 2022 Tower Recommendation push item has been decided.
[Image 1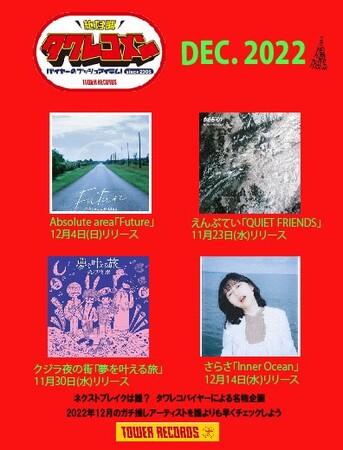 Tower Recommendation for December 2022
◆Tower Recommendation Lineup for December 2022 *Alphabetical order ・Absolute area "Future" released on December 4th (Sun)
・Enputei "QUIET FRIENDS" released on Wednesday, November 23
・ Whale night town "Dream come true trip" released on November 30 (Wednesday) ・ Sarasa "Inner Ocean" released on Wednesday, December 14th
Tower Records Online "Tower Recommendation" URL
https://tower.jp/site/series/tower-recomen
[Image 2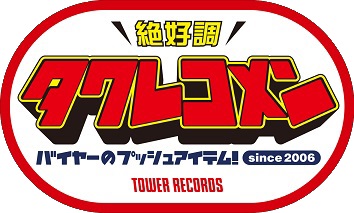 With the slogan "Let's make breakout items from the storefront!" Picked up quickly, the famous project "Tower Recommendation" that will be expanded to all stores and pushed big.
This project, which started in 2006, is a highly recommended project in which items are decided through serious presentations and votes by buyers every month, and are expanded to all stores.
■December tower recommendation/product details *in Japanese syllabary order 1.
[Image 3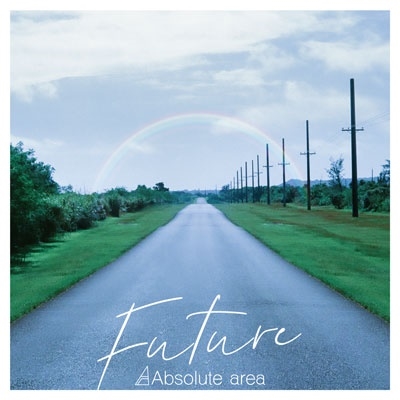 Absolute area "Future"
Artist Absolute area
Title Future
Release date Sunday, December 4, 2022
Price: 2,000 yen (tax included)
Specifications: 1 CD set
Label TOWER RECORDS LABEL
Work introduction
A three-piece rock band formed by three classmates: Vo.G Ryoya , Ba.Cho Tomoya Hagiwara, and Dr.Cho Hibiki Takahashi. Vo. Ryoya 's songwriting and singing voice are the biggest charms. He has received tremendous support from his generation. In the indie activity support app eggs, the representative song "Hitotsu no Kimi e" won the number of views No. 1 and was also selected as an unconfirmed festival finalist in the same year. "Tooku de Iku Kimi ni", which sings the loneliness and pain of parting between a man and a woman with a simple melody and a sweet and gentle voice, has been viewed more than 7.6 million times on YouTube and ranked first on the USEN Indie Chart. The band name, which means absolute territory, is based on the concept of "music that can only touch the realm that no one can step into." As the title suggests, this work is based on the theme of "future", and is the 3rd mini-album containing 6 songs. Tower Recommendation Recommendation Comment
Recommended by: Label production department/Imamura/Koriyama store/Ando A long-awaited release while producing a big BUZZ on TikTok and YouTube! Sound somewhat reminiscent of Spitz and flumpool. Nana Mori on TFM "SCHOOL OF LOCK!" A three-piece rock band just before the big break that also appeared in Summer Sonic 2022! !
2.
[Image 4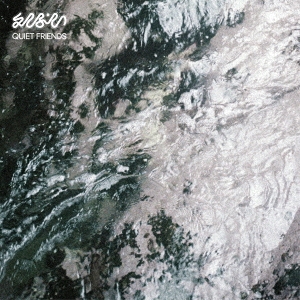 Enputei "QUIET FRIENDS"
Artist Enputei
Title QUIET FRIENDS
Release date November 23, 2022 (Wednesday)
Price: 2,530 yen (tax included)
Specifications: 1 CD set
Label SPACE SHOWER MUSIC
Work introduction
Formed in June 2020 by members gathered around Nagoya-based vocalist Okunaka. The lyrics sung in Japanese and the nostalgic yet new sound creation that compensates for the emotions that cannot be expressed in words are already attracting a lot of attention from music-loving indie fans and people involved. The sound producer of this work is Hinata Kashiwai (the HIATUS, KIRINJI, SHISHAMO, iri, THE BAWDIES, YOGEE NEW WAVES, etc.) who has worked on many works regardless of genre. Among the 10 songs recorded, there is a re-recording and update of the popular song "Sweet Child" released on the independent board, and the pop, dreamy and psychedelic sound making that is reminiscent of modern AOR. It is a work that feels experimental challenge. Tower Recommendation Recommendation Comment
Recommender: Online MD Planning and Operation Department/Sasaki The band name comes from Happy End, Yurayura Teikoku's "Havage", and when you listen to their songs, you can feel the influence of that. A retro, dreamy, and comfortable floating sound that will definitely stick with indie fans. I have a feeling it will become even bigger in the future.
3.
[Image 5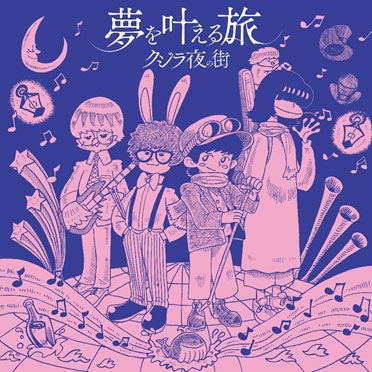 Whale night town "Journey to make your dreams come true"
Artist Whale Night City
Title A journey to make dreams come true
Release date November 30, 2022 (Wednesday)
Price: 2,750 yen (tax included)
Specifications: 1 CD set
Label SONY MUSIC ARTISTS
Work introduction
Tokyo-based vocalist Kazuharu Miyazaki, guitarist Kaoru Yamamoto, bassist Shunya Saeki, and Dr. Aisho Hata formed a 21-year-old band in their high school light music club. In 2022, he will appear at many live house events all over the country in succession, and the appearance event and the sponsored event will be sold out in succession, and when he appears at the circuit event in each city, admission restrictions will be recorded one after another. This work begins with the original instrumental song "Shiawase no Katachi" that is played at the venue at the opening, and the popular new songs "Choshinsei" and "EDEN" that have been performed live are recorded for the first time. Also includes the popular single release songs "Abayo Daithief", "Kokoni Iruyo", and "Princess Kidnapping", which are always exciting at live performances. In addition, the sponsored event "Rusa to Kujira no Audiovisual Battle", which will be held consecutively in 2022 and all performances have been sold out, will be held from the Chiba performance in August. " and "Night Flight Shonen" are recorded as live versions. Even listeners who have never experienced a live performance can feel the momentum of the live performance.
Tower Recommendation Recommendation Comment
Recommended by: Machida Store/Ishiguro/Shibuya Store/Sakurama/Online MD Planning and Operation Department/Sasaki
You will be overwhelmed by the sparkling pop sound that flows endlessly! The lyrics of the world view like a picture book in a catchy song. They also have a reputation for their live performances that attract fans of their opponents. A collection of songs that are popular at live performances, and a live version of 3 songs that can be said to be the culmination of their work!
4.
[Image 6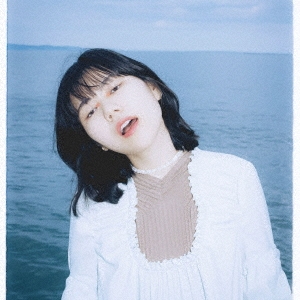 Sarasa "Inner Ocean"
Artist Sarasa
Title Inner Ocean
Release date December 14, 2022 (Wednesday)
Price: 2,750 yen (tax included)
Specifications: 1 CD set
Label ASTERI ENTERTAINMENT
Work introduction
A singer-songwriter from Chigasaki City, Kanagawa Prefecture. I grew up in Shonan. Under the theme of his own coined word "live in the blues" influenced by the blues, he started creative activities that affirm and convert negative emotions and phenomena into creativity. In addition to music activities, he is active in multiple fields such as artists, apparel brand buyers, photographers, and hula dancers. Starting with the debut single "Nail Island", which was well received by various radio stations (ranked 4th in the J-WAVE "TOKIO HOT 100") and had a major impact on the scene, he was selected for the cover of Spotify's "Soul Music Japan". , Picked up by "Tokyo Highway Radio" on Apple Music and appearing at FUJI ROCK FESTIVAL 2022, the attention is accelerating. This work is produced by the label, management and PR team "ASTERI ENTERTAINMENT", which has numerous artists both in Japan and overseas such as Samm Henshaw, JVKE, Steve Aoki, girl in red, AlfieTempleman, FKJ, Dayglow, mxmtoon, Laufey, Last Dinosaurs. " The only Japanese release.
Tower Recommendation Recommendation Comment
Recommended by: Shibuya store/Sakurama
Their leading single "Hi wo Tsukete" has been picked up by various playlists, and they appeared in FUJIROCK '22' just one year after their debut, and they are an artist that should be recommended now because of their overwhelming performance! I want to spread Sarasa's extraordinary young talent and singing voice more!
Details about this release:
https://prtimes.jp/main/html/rd/p/000000973.000025445.html