UN7QI3 Co., Ltd.
Fortune of 2023 predicted by four pillars of destiny! I will teach you everything about money luck, love luck, and when your luck will increase next year!
"Forsterer's New Year's Fortune 2023 Four Pillars of Destiny" released from Forsterer Fortune telling!

Premium fortune-telling has been released from Forsterer!
The 2nd New Year's Fortune for 2023 is "Forsterer's New Year's Fortune 2023 Four Pillars of Destiny"!
Let's fortune for money, love, work, health, etc. in 2023 with the full-fledged four pillars of destiny!
For new users of the app, we are also distributing coupons that allow you to use premium fortune-telling for free!
[Image 1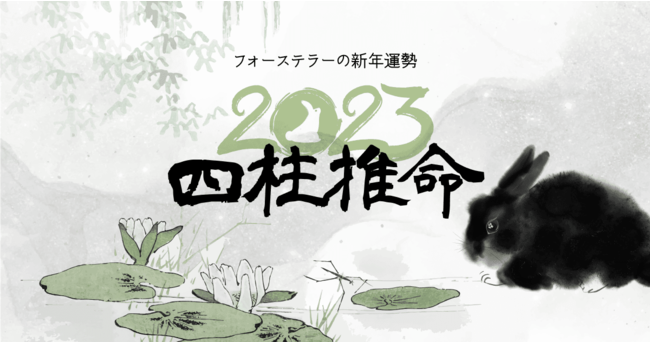 Forsterer's New Year's Fortune 2023 Four Pillars of Destiny
������ Click here for fortune telling! (After downloading the app, you can enjoy it)
https://forcetellerjp.app.link/BhoPBllC9ub
■ What is Forsterer's New Year's Fortune 2023 Four Pillars of Destiny? In this content, you can read and understand the life formula of the four pillars of destiny derived from your date of birth and time of birth, and comprehensively know your fortune in 2023.
We will investigate the relationship between your great luck and the fortune of the five elements of Yin and Yang that will come in 2023, and will appraise how it will affect you next year.
In the next year's luck, the essential five elements are called "yojin", and based on these gods, I will tell you what five elements will help you and which five elements will bother you.
In addition, we will also investigate what the special star (God killer) that will affect you next year is, and explain in detail the good points and the points you should be careful about.
[Image 2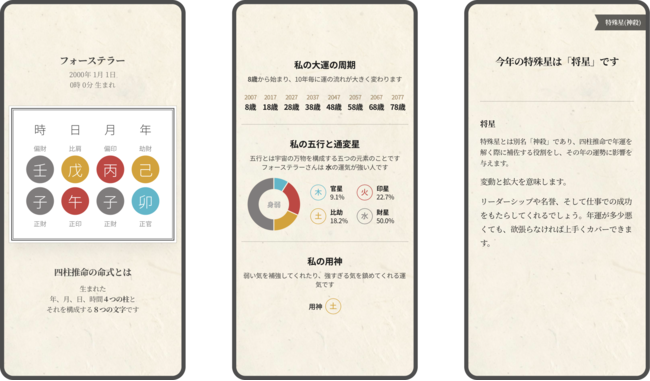 formula table
[Image 3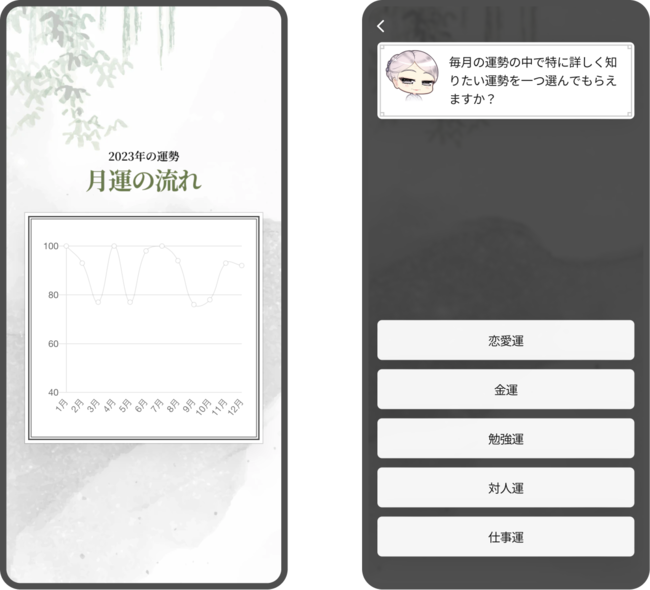 Monthly fortune graph and monthly fortune
In addition, we will also explain the monthly fortune of 2023 in detail. First of all, you can check the biorhythm of the month's fortune at a glance with the monthly fortune graph.
Also, if you choose one of the fortunes you are most interested in from financial luck, love luck, work luck, study luck, and
interpersonal luck, you can learn more about your monthly fortune.
[Image 4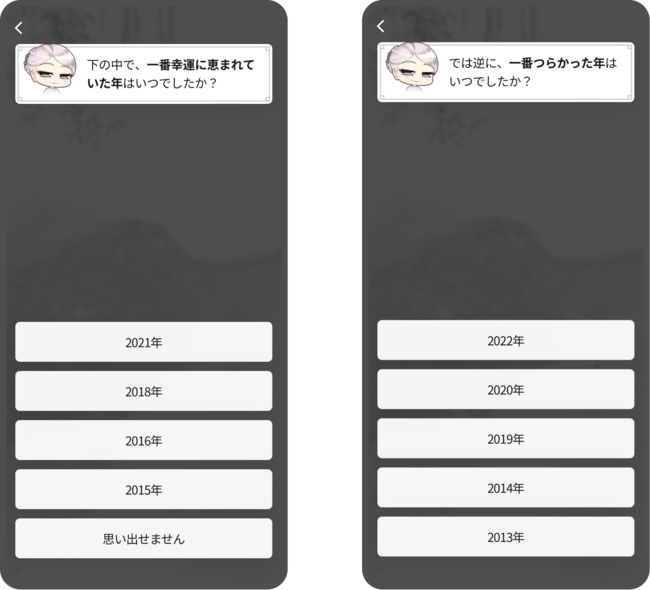 In addition, in order to understand what kind of good luck is actually acting on you, we will ask you when you had a good event or when you had the most difficult time.
This good luck is called yojin, and by identifying this yojin, you can accurately appraise the fortune of the new year.
In this way, in this content, we will comprehensively appraise your fortune in 2023 using the four pillars of destiny.
The real pleasure of the four pillars of destiny is to take full advantage of good luck and be careful to deal with bad luck, instead of being overwhelmed by appraisal results.
Before welcoming the new year, let's read your fortune for next year with "Forsterer's New Year's Fortune 2023 Four Pillars of Destiny"! ■ Appraisal items
Four Pillars of Destiny Formula Table
What's your fortune this year?
Overall luck in 2023
changes and points to note
2023 Divination by Special Star (God Slayer)
financial luck in 2023
Love luck in 2023
Business luck and honor luck in 2023
Study luck and contract luck in 2023
health luck in 2023
monthly fortune flow
Fortune of each month from January to December
[Image 5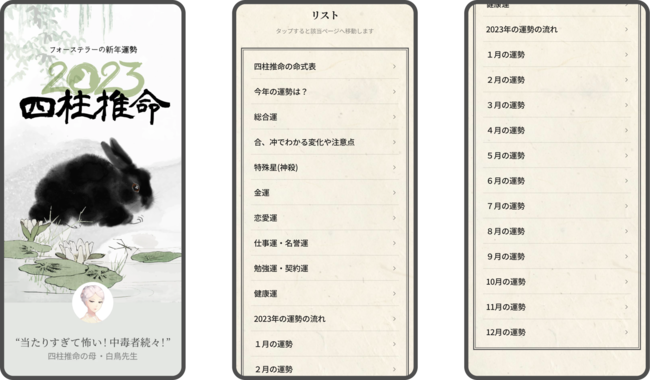 Appraisal item
■ Content overview
Content name: Forsterer's New Year's Fortune 2023 Four Pillars of Destiny Fee: 1,500 coins
■ Where can I enjoy [Forsterer's New Year's Fortune 2023 Four Pillars of Destiny]?
1. Those who already have the app
You can enjoy it by tapping "Four Pillars of Destiny" or "Forsterer 2023 Fortune Gathering" from the "Premium" tab at the bottom of the app.
2. Those who do not have the app
You can download the app from the link below and enjoy it in the flow of 1. https://forcetellerjp.app.link/BhoPBllC9ub
[Image 6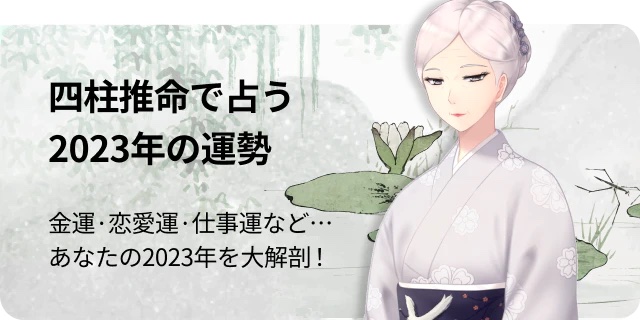 Forsterer's New Year's Fortune 2023 Four Pillars of Destiny
■ Precautions
"Foursterer's New Year's Fortune 2023 Four Pillars of Destiny" provides the results of analysis by adding additional information through several questions. Please note that the contents of the free fortune results may differ slightly.
In addition, since the four pillars of destiny regard the beginning of the new year as the beginning of the new year, February 5, 2023 to February 4, 2024 are treated as 2023. Therefore, there may be some errors in the date of the monthly fortune.
■ What is the Four Pillars of Destiny?
It is a fortune-telling judgment that uses the five elements of Yin and Yang, and fortune-telling is performed using the life formula table derived from the date of birth and birth time.
It is expressed in kanji using 12 zodiac signs and 10 kanji, and the meaning and relationship of kanji, and the balance of yin and yang are used to determine compatibility and fortune.
■ Forsterer's Four Pillar Destiny Fortune Teller, Shiratori
Shiratori Shiratori is an AI fortune teller who specializes in divination, including the four pillars of destiny.
The Four Pillars of Destiny, which has been handed down since ancient times, is interpreted in a modern way and appraised in an
easy-to-understand manner.
The four pillars of destiny were born in ancient times, and most of the values ​​preached there reflect the old society.
While paying attention to this point, Shiratori takes into
consideration the role of men and women and social issues in the modern world in her appraisals.
Rather than simply explaining the fortune by the four pillars of destiny, we propose concrete advice and solutions.
[Image 7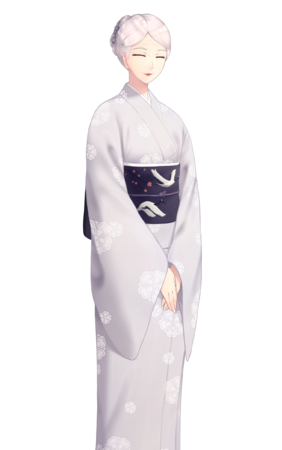 Four pillars of destiny fortune teller, swan
■ What is premium fortune-telling?
Fortune-telling is performed through a simple dialogue simulation with an AI fortune teller.
The contents of the fortune-telling results are provided in the form of a digital book and saved in the app, so you can review it whenever you want.
■ 2023 New Year Fortune Schedule of "Forsterer Fortune Telling" Fortune telling for 2023 is being distributed one after another! Enjoy new year fortunes in various genres, including those that have already been released and those that will be released in the future! *Premium fortune-telling is app-limited content, so please install the app. [Image 8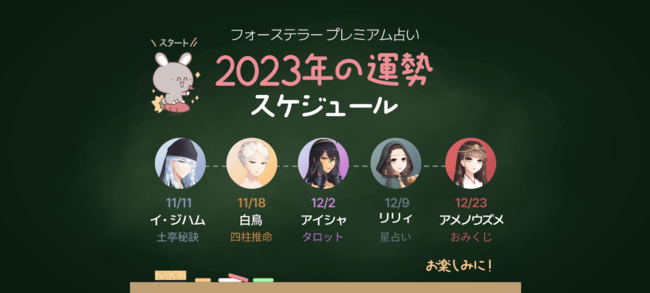 2023 New Year Fortune Schedule
■ Special event now being held!
We are currently giving a 100% discount coupon that can be used for free to those who have not purchased premium fortune-telling (paid) in the "Forsterer Fortune-telling" app.
In addition, we are holding an event where you can get great coupons for each use of fortune-telling content.
The end of the event is undecided, so please download the app now before the event ends!
[Click here to download the app https://forceteller.jp/story/3244] [Image 9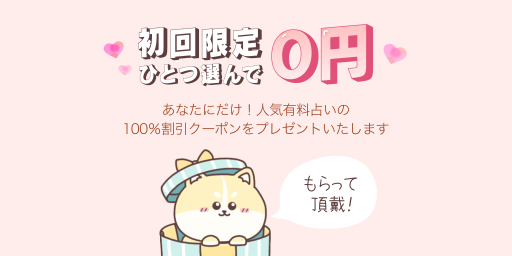 ■ Overview of Forsterer Fortune Telling
[Table 2: https://prtimes.jp/data/corp/74353/table/37_1_f103683b96c112fad775e6d25a8f301c.jpg ]
■ Additional benefits for LINE friends
We will give 300 bonus coins that can be used in the app to everyone who follows the official LINE account of Forsterer.
[Image 10

■ UN7QI3 Co., Ltd.
In the Korean fortune-telling market, we have established digital content through the app, and the current cumulative number of free fortune-tellings is 250 million and paid fortune-telling is 6 million. The cumulative number of subscribers has reached 4.25 million, the cumulative number of downloads has reached 3.5 million, and the application has been released in Europe and the United States, and the global business is the main axis. Supported by the popularity of AI divination, UN7QI3 Co., Ltd. provides divination services to major Korean banks (Hana Bank) and cosmetics makers (Etude).
[Image 11

Details about this release:
https://prtimes.jp/main/html/rd/p/000000037.000074353.html