Vendome Yamada Co., Ltd.
[LANVIN en Bleu] New items for the holiday season, such as a limited necklace with a winter sky motif

From "LANVIN en Bleu", a collection that focuses on high design that tickles the playfulness of adult women with elegant and delicate details that breathe the spirit of couture, new winter items that are perfect for the holiday season are now available.
[Image 1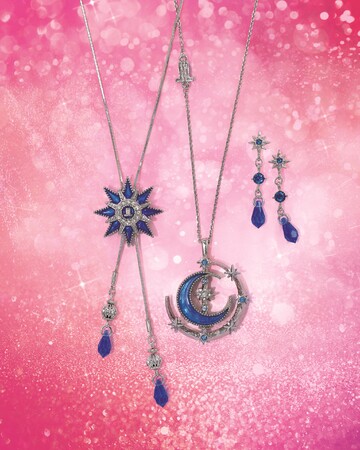 The limited quantity necklace "le-ciel-d'hiver" is a necklace with a motif of the winter sky, an impressive eight-pointed star motif, and a mysterious necklace with two overlapping crescent moons. Lineup of 2 types. The eight-pointed star motif has a sliding top, allowing you to freely adjust the Y-shaped balance. The moon motif is a specification that the inner moon rotates. Both can be enjoyed reversibly with a beautiful blue front and a sparkling glass back.
・Necklace-limited quantity- ¥20,900 each
・Pierce ¥11,000
[Image 2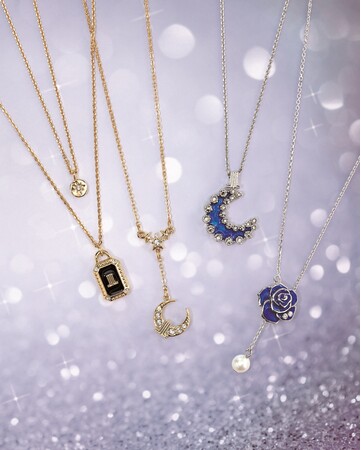 A necklace with an attractive small size that is easy to use every day. A 2-piece set that can be used reversibly with a combination of black and gold for a luxurious necklace. We have a wide variety of necklaces, such as a necklace with three lucky motifs, the moon, a horseshoe, and a star, a necklace with a shining blue crescent moon surrounded by stars in the sky, and a necklace with the image of a blue rose that blooms for eight minutes. It is also recommended as a special gift for your loved ones.
necklace (from left)
・¥14,300 (2-piece set)
・¥13,200
・¥15,400
・¥15,400
[Image 3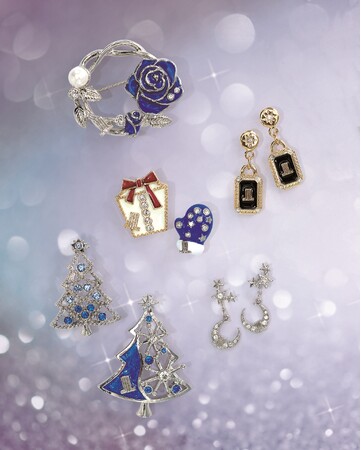 A brooch with a Christmas-like design, such as a gift box and a tree, that tickles the playfulness of adults. The blue rose brooch and moon-motif black earrings can be paired with the necklace from the same series to further enhance your outfit.
Brooch (from top)
・¥13,200
・¥15,400 (2-piece set)
・¥13,200
・¥14,300
Earrings (from top)
・¥13,200
・¥11,000
[Image 4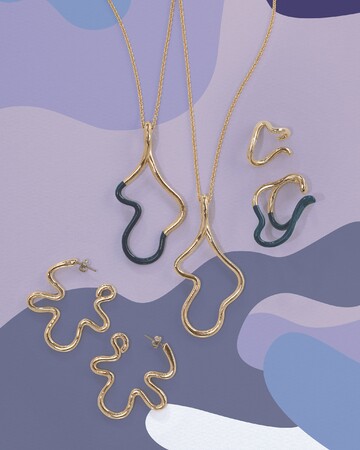 The "Line Art" series has a relaxing feeling with lightly drawn curves. Free and open lines are elegant and active. It adds color to a variety of modern styles. The peacock blue color accentuates the curves and adds an artistic touch.
・ Necklace (left) ¥ 18,700
・Necklace (right) ¥17,600
・ Ear cuff (top) ¥ 9,900
・ Ear cuff (bottom) ¥ 13,200
・Pierce ¥18,700
*Available at LANVIN en Bleu shops nationwide
Available stores: Lanvin on Bleu accessory sales floors nationwide, Lanvin on Bleu official mail order site
(https://www.lanvin-en-bleu.com)
Release date: From late October 2022 onwards
-Christmas Fair-
From October 28, 2022 (Friday), an original jewelry box will be presented on a first-come, first-served basis to those who purchase over ¥ 17,600 including tax.
*The number is limited.
Details about this release:
https://prtimes.jp/main/html/rd/p/000000105.000040747.html