WILL BE Co., Ltd.
Shampoo for exclusive use of sauna is born. Introducing new hair care products for saunas by saunas of saunas. Shampoo and Treatment for Saunas Items to enhance your life [Released in October 2022] "SAUNOA" Haircare of sauna, by sauna, for sauna

"SAUNOA" is a set of shampoo treatments exclusively for saunas.
[Image 1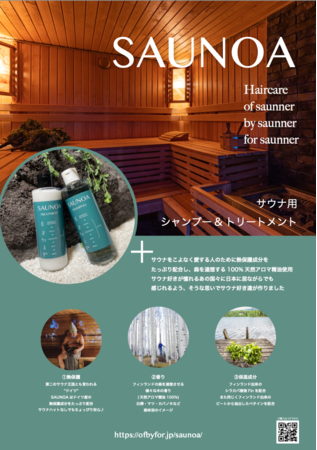 Enriched with heat protectants and moisturizers for sauna lovers. Sauna lovers made it with such a thought to make it a little closer to those countries where sauna lovers admire while staying in Japan. No unnecessary ingredients (non-silicon/non-paraben prescription) I put everything in. (Contains heat protection
ingredients/moisturizing ingredients)
Uses amino acid-based cleaning ingredients that are gentle on the scalp and does not use petroleum-based cleaning ingredients. [Image 2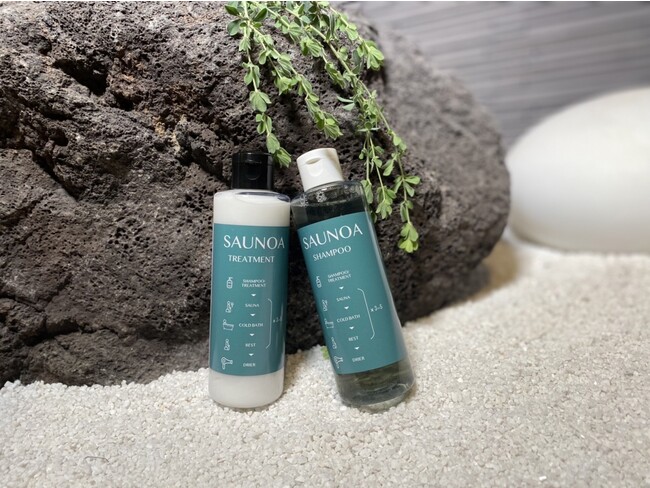 ~Thermal protection~
From Germany, which is called the second sauna kingdom, it contains plenty of heat-protecting ingredients that protect your hair from heat.
Many saunas use a sauna hat to protect the scalp and hair from heat, but it can also be used as a companion for such a sauna hat. And it's a little safe without a sauna hat ♪
~Moisturizing ingredient~
And speaking of sauna, that country. Birch sap extracted from Finnish white birch and betaine extracted from Finnish beet are combined as moisturizing agents.
~Fragrance~
A blend of various woody scents reminiscent of Finnish forests. Using "natural aroma essential oils" such as birch, pine, and birch, we created a refreshing feeling as if you were in a Finnish forest. No synthetic fragrances are used.
It can be used genderless, but it is suitable for female saunas. SASUNOA for women
also released at the same time.
Herbs and citrus are added to the scent, and cherry blossom extract is added to make it more feminine.
[Image 3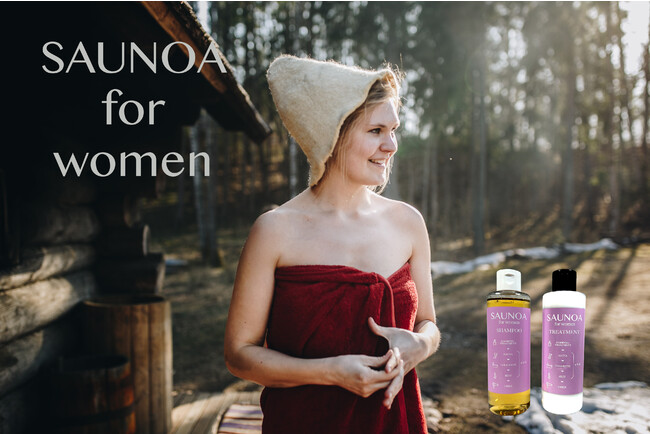 These products are manufactured by WILL BE Co., Ltd. (Okayama City) We consistently provide from manufacturing to sales.
♦︎Product Overview
[Product name] SAUNOA / SAUNOA for women
Shampoo and treatment set
[Contents] 250ml each
[Price] ¥3,600 (tax excluded) ¥3,960 (tax included)
[Sales site] https://ofbyfor.jp/saunoa/
Details about this release:
https://prtimes.jp/main/html/rd/p/000000003.000102890.html