Ibusuki City Tourism Association
Not only natural sand steamed hot springs! ? Announcement of "7 NATURE WELL-BEINGs to enjoy culture and nature" at Kyushu's southernmost wellness resort "Ibusuki"!
-Sales of "IBUSUKI NATURE WELL-BEING Contents" will begin on January 19 (Thursday)-

The Ibusuki Tourism Association (Representative: Katsunobu Nakamura) has developed "IBUSUKI NATURE WELL-BEING content to enjoy culture and nature" that can only be experienced in "Ibusuki", Kagoshima Prefecture, the southernmost part of Kyushu. Sales will start on Thursday, January 19, 2019.
["IBUSUKI NATURE WELL-BEING to enjoy culture and nature" reservation reception page]
https://naturewellbeing-ibusuki.studio.site
[Image 1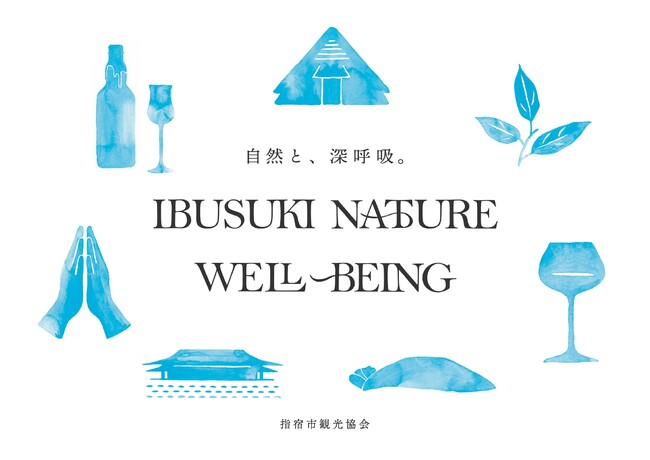 [Video 2: https://prtimes.jp/api/movieim.php?url=www.youtube.com/watch?v=-lcYW56E-Ps] Thoughts on creating content
Ibusuki is a picturesque city located at the southernmost tip of the Satsuma Peninsula in Kagoshima Prefecture. Mt. Kaimondake, also known as Satsuma Fuji, has an altitude of 924 meters and has been selected as one of Japan's 100 Famous Mountains. You can see the beautiful East China Sea and the Osumi Peninsula across Kinko Bay to the east. The Kirishima Volcanic Mountain Range cuts through the entire city, so it is blessed with hot springs that boast an abundant amount of gushing water. About 4 million tourists visit.
The Ibusuki City Tourist Association hopes to increase happiness and contribute to the promotion of physical and mental health by having many tourists come into contact with the natural and cultural resources of Ibusuki. In collaboration with Shimure, Japanese restaurant Hidaka, Kaimonsanroku Koryoen, Kagoshima sand steamed hot spring Ibusuki Hakusuikan, Fudoyama Seiryuji, and Oyama Jinshichi Shoten Co., Ltd., the theme of "WELL-BEING" will be held in Ibusuki. We have developed 7 contents of "IBUSUKI NATURE WELL-BEING, enjoying culture and nature" that can only be experienced. In addition to the beautiful nature and culture such as natural sand baths, there are complex ruins that can be seen in layers from the Jomon period to the Heian period, Japan's first herb garden, and a temple with an overwhelming 30,000 tsubo garden. We aim to improve the WELL-BEING of as many people as possible through moving experiences at famous places, and we will continue to develop content that utilizes the natural and cultural resources unique to Ibusuki.
Comment from Katsunobu Nakamura, Chairman of the Ibusuki City Tourism Association
From the fall of 2022, the Ibusuki City Tourism Association will continue to develop original cultural tourism content for the revitalization of Ibusuki, while repeatedly discussing with museums, temples and shrines, accommodation facilities, restaurants, etc. in Ibusuki City. I was. This place is full of rich nature and warm earth energy. There is a view overlooking the splendid Mt. Kaimondake and the sparkling blue sea of ​​the southern country. There are more than 1,000 sources of hot springs in the city, and sand baths using hot spring heat are famous.
Experience the majestic scenery and enjoy the blessings of the earth. Get to know the culture and feel the warmth of the people and hot springs. Spread your hands, puff out your chest, and feel like breathing. We would like you to experience such a heart-filled time, and this time we will create and announce seven contents. Ibusuki, which was once called "Hawaii of the East", was a popular destination for honeymooners in the 1960s and 1970s. In the past few years, sand baths and marathons have been a strong image, but from now on, we will continue to create and disseminate attractive content by excavating the natural well-being resources that originally existed in Ibusuki. Content overview
The content we have developed is as follows. You can apply and experience on the "IBUSUKI WELL-BEING" site.
1. "Ibusuki City Archaeological Museum Jiyukan Cocco is Shimure × Ibusuki Bridge Muregawa Ruins"
The Hashimuregawa Ruins is the first archaeological site in Japan where it has been scientifically proven that Jomon pottery is older than Yayoi pottery. At the Shimure Archaeological Museum Jiyukan Cocco, a large number of excavated shell mounds and pottery are on display. The 10,000-year bento, which uses ingredients from the Jomon and Yayoi periods and reproduces it in a modern style based on literature, is a Japanese restaurant in Ibusuki. A bento box made by Taka, where you can experience ancient food culture.
[Image 2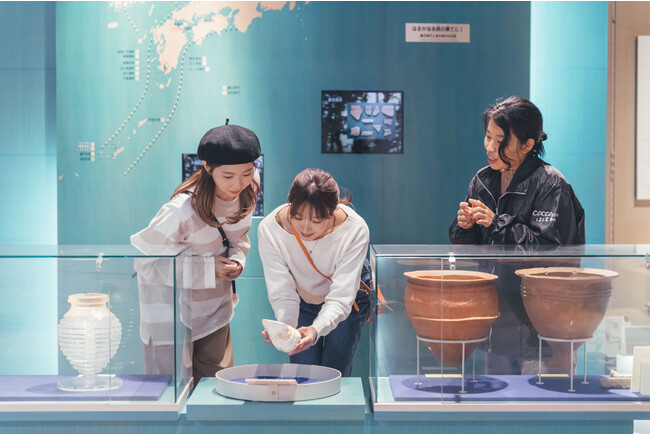 [Image 3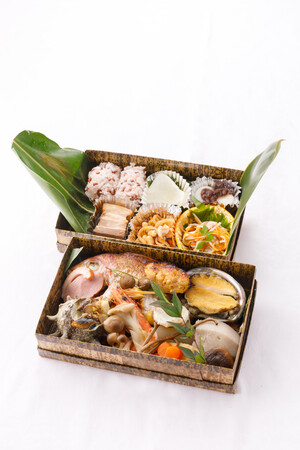 10,000 years bento
2. Kaimon Sanroku Perfume Garden
Mt. Kaimon, also known as Satsuma Fuji. The first herb farm in Japan, opened in 1941 at the foot of Mt. Kaimon, is the Kaimon Sanroku Aroma Garden. We grow a variety of herbs including trees and lemongrass and rosemary. The chefs of famous restaurants all over the country are visiting in search of the wonderful aroma and taste of the herb. After creating this content, you can take a walk around the farm with explanations of herbs by Vice Director Miyazaki, and experience the fertile scent of herbs.
[Image 4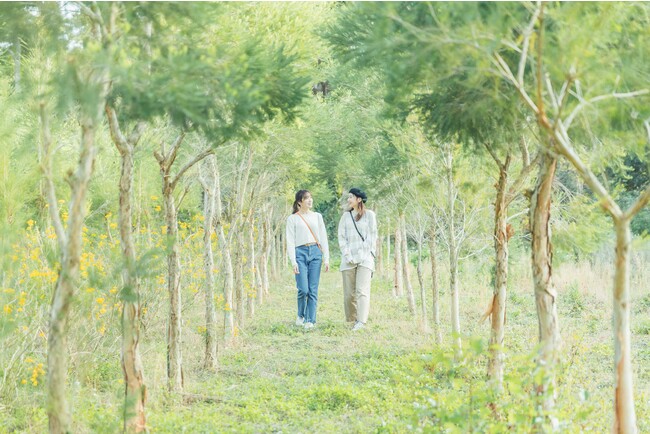 [Image 5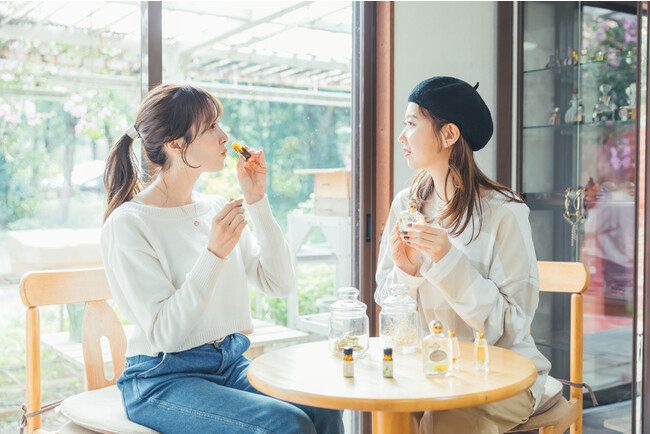 3. Kagoshima Sand Bath Hot Spring Ibusuki Hakusuikan
The sand steamed hot springs, which have been passed down for over 300 years, have been loved as hot spring cures since ancient times. You will gradually sweat from the core of your body in the sand warmed by the heat of the hot spring, and the wind outside will refresh and relax your mind and body. You can now experience such a blissful time at the Ibusuki Hakusuikan in Meijuku with your family, couple, or friends. Photography is possible because it is a private space. After taking a bath, you can enjoy black vinegar juice on the terrace, which is said to have a detoxifying effect. *On the Hakusuikan website, you can only apply for a private sand bath hot spring accommodation package.
[Image 6
[Image 7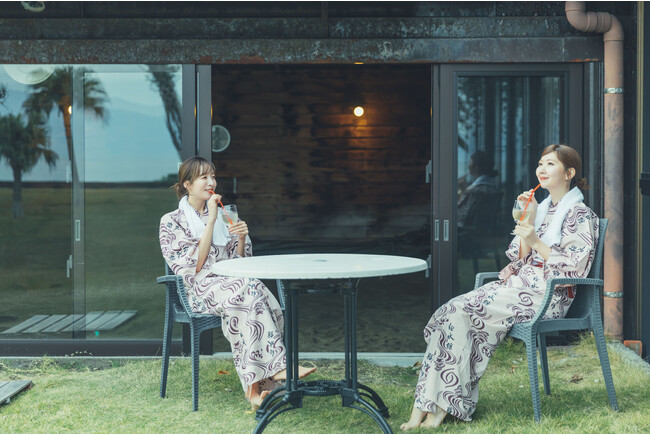 4. Satsuma Folklore Museum
The Satsuma Folklore Museum, which has won one star in the Michelin Green Guide, is lined with beautiful and glossy Satsuma masterpieces. The history of Satsuma, which was well aware of the importance of trade at the end of the Edo period and was among the first to come into contact with foreign countries, can be felt in its arts and crafts. At this museum, you can enjoy all five senses, including 3,000 works of art that symbolize the culture of Satsuma, the achievements of Takamori Saigo and other military leaders of the Meiji era, and Chinese ceramics that had a great influence on Japanese culture. How would you like the experience to grow?
[Image 8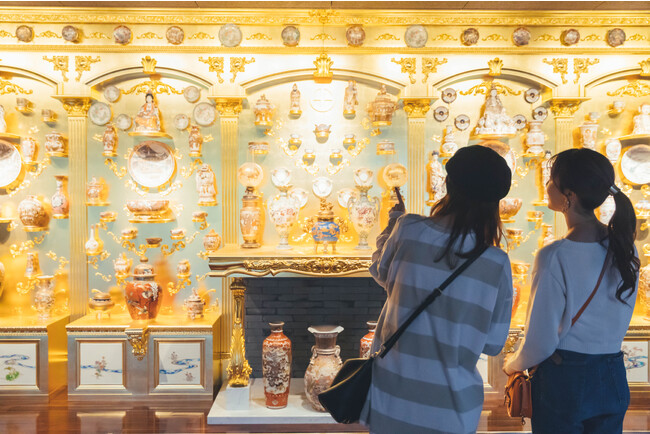 5. "Italian Restaurant Fenice"
After enjoying the sand steamed hot spring and the Satsuma Denshokan at the Ibusuki Hakusuikan, a new menu called "Botanical Dinner" using local ingredients and herbs from the Mt. Did. A special adult time where you can enjoy fragrant local herbs in a course meal in a comfortable space surrounded by warm light. You can also enjoy an original pairing drink that allows you to freely combine Craft JIN from Oyama Jinshichi Shoten, a historical shochu brewery in Ibusuki, and herbs from Kaimon Sanroku Koryoen.
[Image 9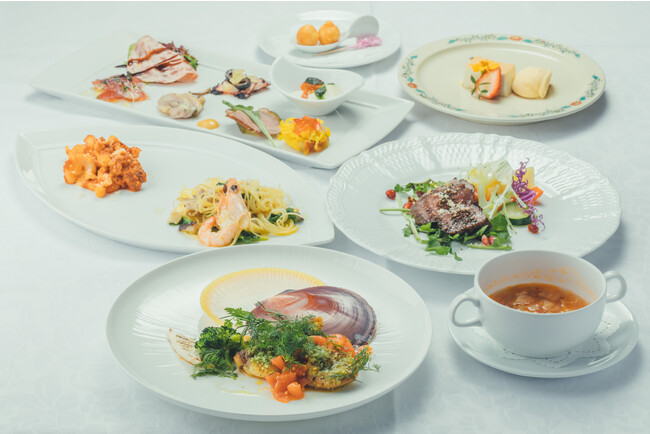 6. Fudosan Seiryuji Temple
Fudosan Seiryu-ji Temple, a Shingon sect temple founded in 1990, is located in the Ibusuki Mountains at an altitude of about 300m, and has a rare full-fledged temple in Kyushu. On the site of about 30,000 tsubo, there is a Japanese garden created by a monk, where you can enjoy seasonal flowers and huge stones. You can experience the basic breathing method that leads to meditation at the temple where "a space of peace and healing" spreads, such as the main hall and other halls, gardens, stone statues, etc. that were built over about 30 years. It is also a relaxing time to enjoy the menu prepared by the monks at the café and dining room on the premises.
[Image 10
Sales overview
For sales, the Ibusuki City Tourism Association will be the window and will accept and sell seven contents. At Ibusuki Hakusuikan, we will sell it as a package tour with accommodation. Hankyu Travel
International will sell group tours that use this content and contribute to improving the well-being of more people.
[Image 12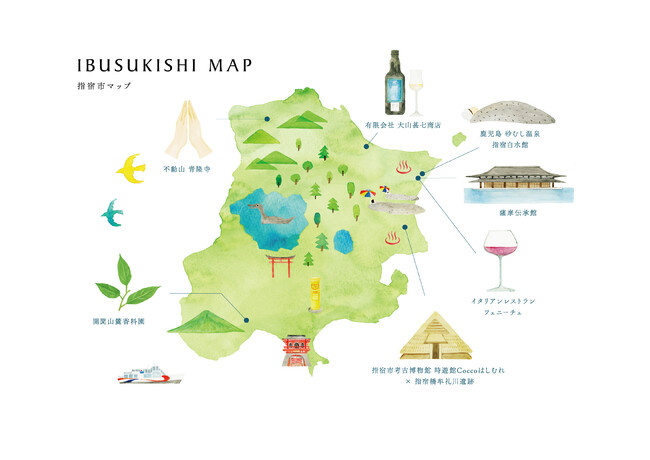 This project is a project selected by the Agency for Cultural Affairs as a project to enhance cultural tourism content for the resumption and expansion of tourism.
Details about this release:
https://prtimes.jp/main/html/rd/p/000000001.000114453.html

MAIL:cr@prtimes.co.jp