Edia Co., Ltd.
At "Kuji Kore", lottery tickets that win original goods of "Date A Live IV" are now on sale!

Edia Co., Ltd. (Head office: Chiyoda-ku, Tokyo; President: Yoshinari Kashima), a subsidiary of Team Entertainment Co., Ltd. (Head office: Chiyoda-ku, Tokyo; President: Yoshinari Kashima; hereinafter referred to as Team Entertainment) will open in February 2023. We are pleased to inform you that from 18:00 on Monday 28th (Tuesday), the original goods drawn by "Date A Live IV" will be on sale at the lottery lottery service "Kujikore" that can be purchased online.
[Image 1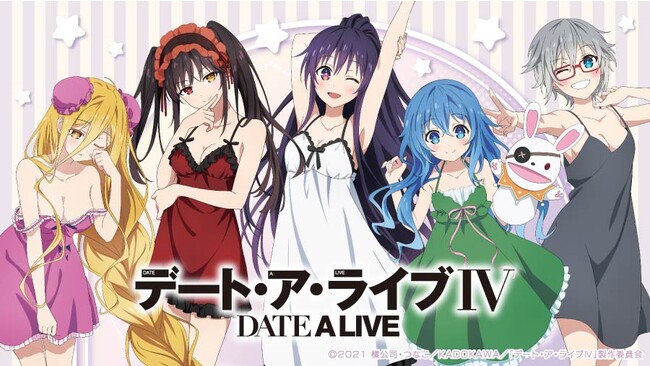 Lottery Collection "Date A Live IV" Overview
The popular work "Date A Live IV" has been commercialized with newly drawn illustrations!
We have prepared products that can only be obtained at "Kujikore". Life-size cloth posters, mugs, acrylic figures, etc. of "Tohka Yatogami", "Yoshino", "Kurumi Tokisaki", "Nia Honjou", and "Rokuki Hoshimiya" in cute pajamas will only be available at this opportunity. It is a premium item that does not fit. Do not miss!
Lottery Collection "Date A Live IV" Awards
[Image 2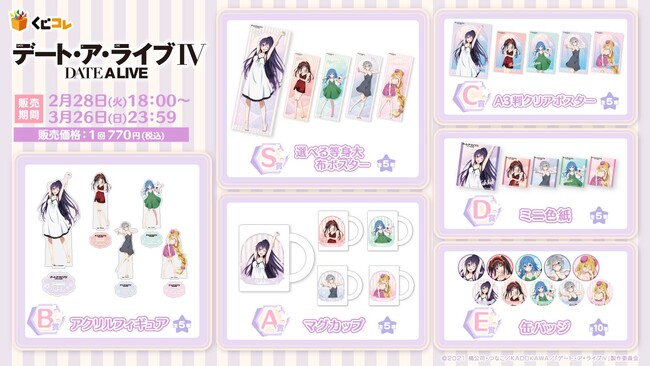 Period: February 28, 2023 (Tuesday) 18:00 to March 26, 2023 (Sunday) 23:59 Price: 770 yen (tax included)
(C) 2021 Koshi Tachibana, Tsunako/KADOKAWA/"Date A Live IV" Production Committee Lottery Collection Overview
[Image 3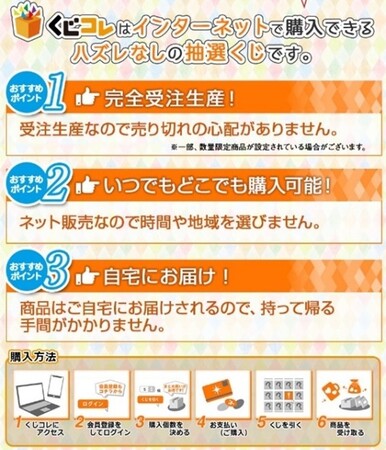 "Kujikore" is a lottery lottery service that can be purchased online without losing. All items are made to order, so you don't have to worry about running out. (*)
Since you can buy it on the Internet, you can purchase it regardless of the region or time, and all the products will be delivered to your home! Supported payment methods are "various credit cards", "docomo payment", "softbank collective payment, au simple payment", and "prepaid payment (V-preca, V-preca gift)".
*Some products may have limited quantities.
Lottery Collection Official Website: https://kujico.jp/
*Company names, service names, and product names described in this document are trademarks or registered trademarks of their respective companies.
*Specifications and fees are subject to change without notice. The displayed screen may differ from the actual display.
Details about this release:
https://prtimes.jp/main/html/rd/p/000000597.000021592.html