Fager Co., Ltd.
Decided to exhibit at the 2nd Decarbonized Management EXPO [Spring]
Fager Co., Ltd. (Minato-ku, Tokyo, Representative: Takahiro Ishizaki, hereinafter Fager), which generates and sells agricultural carbon credits and provides voluntary credit procurement services, will operate from March 15 (Wednesday) to 17 (Friday), 2023. We will exhibit at the "2nd Decarbonized Management EXPO [Spring]" to be held at Tokyo Big Sight for three days.
[Image 1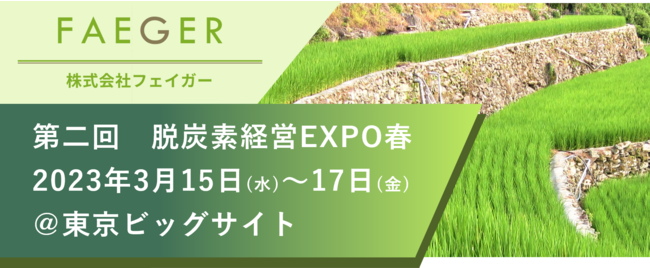 Exhibition overview
Exhibition name: 2nd Decarbonized Management EXPO [Spring]
Date: March 15 (Wednesday) to 17 (Friday), 2023 10:00 to 18:00 (until 17:00 on the last day)
Venue: East Hall 7, East Exhibition Hall, Tokyo Big Sight -Booth number: 54-11- Site URL: https://www.decarbonization-expo.jp/spring/ja-jp.html
seminar
A seminar will be held by Director and COO Takai.
[Image 2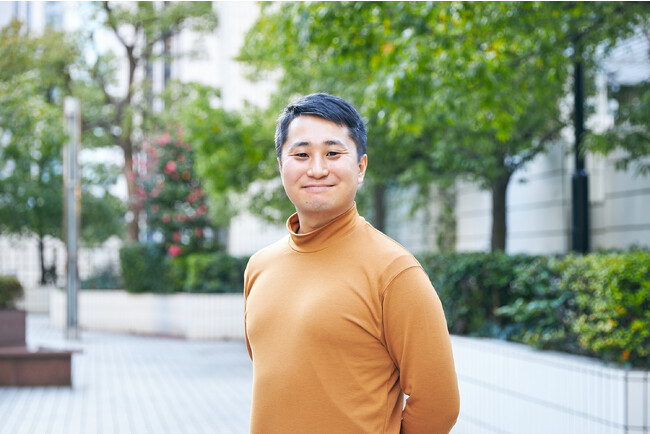 COO Yusuke Takai
[Breaking news] Frontline of utilizing and securing carbon credits in decarbonized management
-Forefront of how to secure and utilize carbon credits that are being scrambled around the world-
Overview: Now that decarbonization goals have been set by companies, I think many people think that they should first make self-help efforts and compensate for the shortfall with carbon credits. However, advanced companies around the world are using credits to promote decarbonization by involving others, achieving their goals at a lower cost than through self-help efforts alone, while also effectively conducting PR. Do you know that credits are currently being scrambled all over the world, and whoever moves first wins? In this seminar, we will talk about such cutting edge and what can be done now, with data and case studies.
This seminar is useful for those who belong to ESG-related departments in companies and those who need to report on future decarbonization measures within the company.
Date: March 16, 2023 (Thursday) 12:30-13:00
Venue: Decarbonized Management Realization Seminar Venue H
About Fager Co., Ltd.
We aim to build a decarbonized ecosystem in Japan through the following two services, centered on agriculture-derived carbon credits.
Decarbonization monetization support service: A one-stop service that records farmers' decarbonization efforts, applies to international certification bodies, obtains certification as reliable carbon credits, and sells them to companies. We provide a service that can be realized with a minimum of effort.
Carbon credit procurement and utilization support: We handle a large number of credits, including those derived from agriculture, and provide optimal credit search, trading support, and utilization support.
[Inquiries]
Fager Co., Ltd.
Phone: 03-6824-0769
Website: https://faeger.company/
Email address: info@faeger.co
[About recruitment]
At Fager, we are stepping up our recruiting efforts. Agriculture x decarbonization, carbon credits, there are a lot of things to do with these developments in Asia. First of all, we want to gather everyone's power from Japan, so we are strengthening recruitment.
https://faeger.notion.site/176ed6fac9364dfdbc4973d9cb3227ee
Details about this release:
https://prtimes.jp/main/html/rd/p/000000002.000114514.html

MAIL:cr@prtimes.co.jp