Cricket Web Co., Ltd.
Breath TOPKAPI introduces a new bag series for moms
Many easy-to-use pockets are designed! Perfect for working moms with a bottle holder and PC pocket.

Actual stock sales will start at the Cricket Web official online store from today, March 7, 2023 (Tuesday)! In March 2023, pop-up stores will be held nationwide.
[Image 1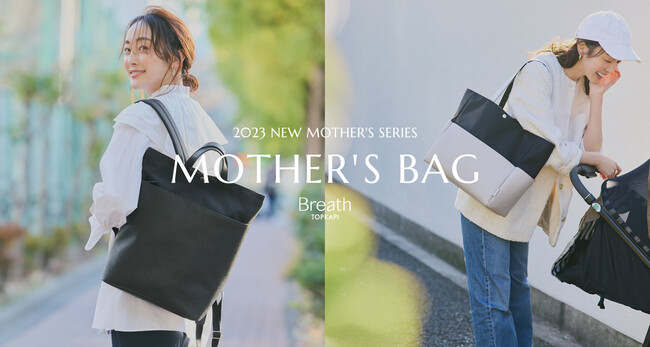 Beginning with the popular series "SCOTCH GRAIN", Breath TOPKAPI, which has received a lot of support from the mother generation, has released a new bag series for mothers!
There are a total of 8 types of items that combine functionality and fashion to make your wish come true.
◆ Special page 1 (https://contents.cricket-web.co.jp/breath/2023/mothersbag) ◇ Special page 2
(https://contents.cricket-web.co.jp/breath/2023/mothersbag/toteandbackpack) [Image 2

The combination of popular scotch grain material with granular embossing on PVC and recycled nylon of "CORDURA (R) fabric" tough enough to be used for outdoor goods, is a different material combination that is resistant to dirt and weather. It's a nice point that you can use it without.
Scotch grain mother's bag bicolor tote bag ¥25,300 (tax in)
[Image 3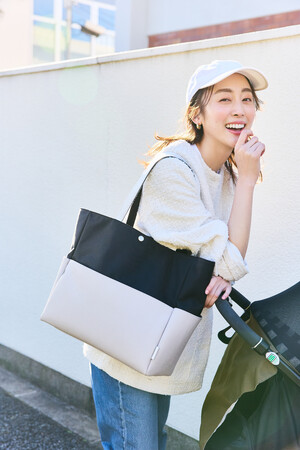 Mother's bag standard big tote.
The handle is long enough to be worn over the shoulder, so you can easily carry it even if you have a lot of luggage.
In addition, we have thoroughly thought out usability and designed many pockets. It also has a bottle holder inside.
▼detail
Color: Black/Sand Gray
Height: 31cm
Width: Upper side 44cm Lower side 33cm
Gusset: 15cm
Handle: 52cm
☆A4 compatible
☆Compatible with 14 inch PC
Cotchgrain Mother's Bag Bicolor A4 Backpack/Rucksack ¥27,500 (tax in) [Image 4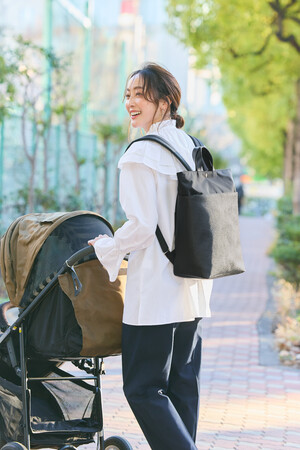 Let alone storing power and functionality,
Mother's rucksack that looks stylish.
A versatile item that can be used not only for shopping and going out, but also for work. The inside of the main unit is equipped with a large pocket for storing a PC and a bottle holder. Urethane is used on the back and bottom to reduce impact on the back and luggage. ▼detail
Color: Black/Sand Gray
Height: 38cm
Width: Upper side 35cm Lower side 29cm
Gusset: 14cm
Handle: 22cm
☆A4 compatible
☆Compatible with 14 inch PC
Scotch grain mother's bag bicolor box shoulder bag ¥16,500 (tax in)
[Image 5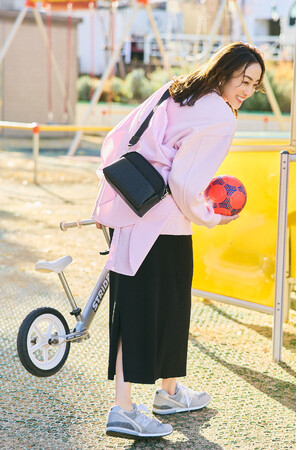 Arranging a mannish box shape in a curved line,
A shoulder bag with a modern look.
The outside switching part has a zipper pocket, and the inside has a smartphone-sized pocket, making it easy to use.
A thick strap is my current mood. The length can be adjusted freely, and it can be worn over the shoulder or across the body depending on the style and amount of luggage.
▼detail
Color: Black/Sand Gray
Height: 16cm
Width: 23cm
Gusset: 9cm
Shoulder belt: 74cm-124cm
Scotch grain mother's bag bicolor shoulder bag ¥16,500 (tax in) [Image 6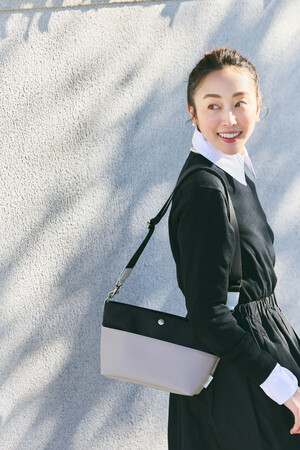 A simple shoulder bag with a sophisticated look.
Despite its small size, it has plenty of pockets and a wide gusset for excellent storage.
▼detail
Color: Black/Sand Gray
Height: 17cm
Width: Upper side 28.5cm Lower side 21cm
Gusset: 11cm
Shoulder belt: 74cm-124cm
Scotch grain mother's bag bicolor drawstring shoulder bag ¥19,800 (tax in) [Image 7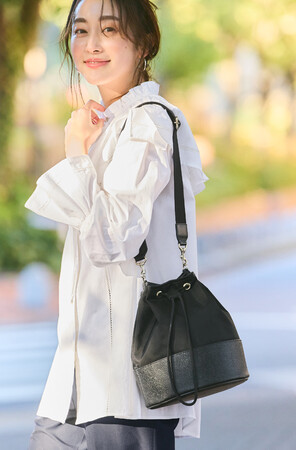 A drawstring bag that is effective as an accent for coordination. The wide opening makes it easy to see what's inside, and one of the hidden charms is the comfortable feeling of use.
▼detail
Color: Black/Sand Gray
Height: 25.5cm
Width: 21cm
Gusset: 20.5cm
Shoulder belt: 67-110cm
Scotch grain mother's bag bicolor smartphone shoulder bag ¥9,900 (tax in) [Image 8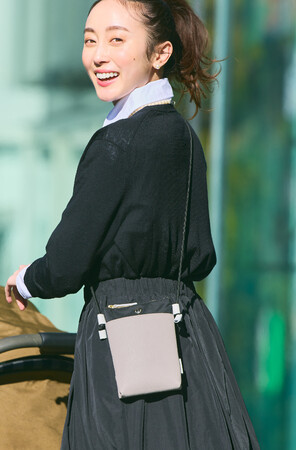 Smartphone shoulder bag with convenient storage capacity for smartphone + α. In this day and age where you can do everything with a single smartphone, the mini shoulder bag is a must-have item that allows you to go out lightly.
It is convenient to store a smartphone that you want to take out quickly in the front pocket, and valuables such as wallets and keys in the zippered main body.
The length can be adjusted with the knot of the shoulder cord. It seems to be useful when carrying two with a sub bag, when traveling, or when wearing clothes that do not have pockets. ▼detail
Color: Black/Sand Gray
Height: 25.5cm
Width: 21cm
Gusset: 20.5cm
Shoulder belt: 67-110cm
Scotch grain mother's bag bicolor flat pouch (left) ¥6,600 (tax in) Scotch grain mother's bag bicolor gusseted pouch (right) ¥5,500 (tax in) [Image 9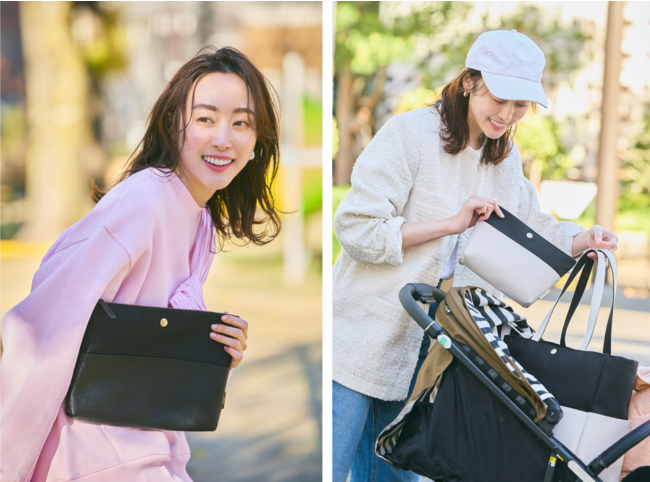 (Left) A handy pouch is a savior in your bag.
We also designed a pocket that can separate small items, allowing you to neatly store small items.
▼detail
Color: Black/Sand Gray
Height: 25.5cm
Width: 30cm
Gusset: 3.5cm
(Right) The boat-shaped pouch that can neatly store small items is easy to use because it stands on its own.
Not only can it be used for cosmetics and small items, but it can also be used as a gadget case for chargers and earphones that tend to be lost in bags.
▼detail
Color: Black/Sand Gray
Height: 15.5cm
Width: Upper side 24.5cm Lower side 19.5cm
Gusset: 6.5cm
[Breath TOPKAPI mother's bag series]
Sales start date: Tuesday, March 7, 2023
Product delivery schedule: Shipped sequentially from Tuesday, March 7, 2023 Sales location: Breat TOPKAPI official online store
(https://cricket-web.co.jp/pages/breath-topkapi)
Special page 1 (https://contents.cricket-web.co.jp/breath/2023/mothersbag)
Special page 2 (https://contents.cricket-web.co.jp/breath/2023/mothersbag/toteandbackpack) [Breath TOPKAPI pop-up store schedule]
■ 3/8 (Wed.) to 3/21 (Tue./holiday) Daimaru Kobe store 3rd floor central event space
■ 3/15 (Wed.) – 3/21 (Tue./holiday) JR Nagoya Takashimaya 5th floor handbag sales event spot
■ 3/15 (Wed.) to 3/28 (Tue.) Tamagawa Takashimaya Main Building 1F T-Stage 1 3/29 (Wed.) – 4/4 (Tue.) Abeno Harukas Kintetsu Main Store Wing Building 2nd floor event space *Only partly available
[Image 10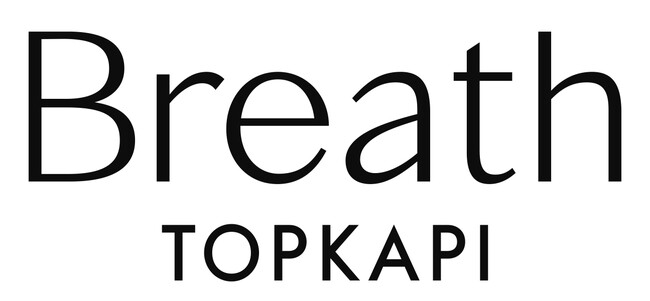 "Timeless Beauty"
The "timeless beauty" that we aim for is products that are comfortable and friendly to people and the future.
We manufacture and sell products with an "aesthetic sense" that values ​​harmony with nature.
It is a comprehensive lifestyle brand that deals in daily necessities, organic cosmetics, recycled materials, organic materials, etc.
Details about this release:
https://prtimes.jp/main/html/rd/p/000000018.000059907.html

MAIL:cr@prtimes.co.jp