Im Universe Co., Ltd.
Investment in Tokyo Social Bond issued by Tokyo Metropolitan Government
I'm Universe Co., Ltd. (Location: Suginami-ku, Tokyo; Representative Director: Maki Aikawa) announces that it has invested in the "Tokyo Social Bond" (*) issued by the Tokyo Metropolitan Government.  Funds procured through the issuance of the Tokyo Social Bond will be used for projects in Tokyo targeting people in need of social support. The proceeds of this bond will be used for "disaster prevention measures for public facilities and infrastructure / countermeasures for aging", "promotion of industry and maintenance and creation of employment", and "development of an educational environment to maximize the individuality and abilities of each individual". ", "development of nursing care service infrastructure", "equipment such as child welfare facilities", "strengthening of housing safety nets", and "barrier-free and universal design of public facilities". We are implementing social contribution initiatives in a wide range of business fields, and through our investment in Tokyo Social Bond, we have not only secured profitability but also contributed to measures to solve social issues in Tokyo. increase.
By purchasing the bond, you can support SDGs Goal 4 "Quality Education", Goal 9 "Industry, Innovation and Infrastructure" Goal 11 "Sustainable Cities and Communities" Goal 13 "Climate Change" We believe that this will lead to contributions such as taking specific measures to
[Image 1


 We will continue to fulfill our social responsibilities through ESG (*) investments and loans to realize a sustainable society.
-overview-
・ Bond name: Tokyo public offering public bond (Tokyo social bond (5 years)) 4th ・ Acquired rating: A+ (S&P)
・ Issue amount: 30 billion yen
・ Term: 5 years
*Social bonds are bonds issued to raise funds required to solve social issues. Tokyo Social Bond has obtained a Second Party Opinion stating that it conforms to the characteristics of a "social bond" as defined by the International Capital Market Association (ICMA) (Second Party Opinion Issued by: R&I).
*ESG is an acronym for Environment, Social, and Governance. ESG bonds are bonds whose proceeds are used for ESG-related businesses.
Resort mansion "& RESORT HOUSE"
[Image 2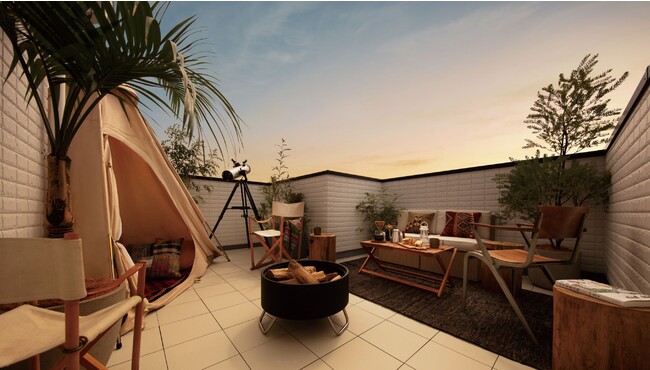 Our resort mansion brand "& RESORT HOUSE" is based on the concept of transforming a house where you spend your busy daily life such as work, child care and housework into a place of "resort time" where you can enjoy the best time in a resort area.・We have developed the "& RESORT HOUSE" series of detached houses in Okinawa. Since the Great East Japan Earthquake in 2011, we have continued to install seismic control systems in all buildings, striving to create sustainable housing that takes safety and the environment into consideration. We will continue to aim to be a company that contributes to the realization of a sustainable society and the resolution of social issues through housing construction.
Company Profile
[Image 3


Name: Im Universe Co., Ltd.
Location: 4th and 5th floors of Ogikubo Arikawa Building, 5-11-17 Ogikubo, Suginami-ku, Tokyo 167-0051
URL: https://aim-universe.co.jp
Details about this release:
https://prtimes.jp/main/html/rd/p/000000004.000105673.html

MAIL:cr@prtimes.co.jp