Maruzen Co., Ltd.
Enliven sports culture with "PROFIT"! Concluded a sponsorship contract with the national training center "J Village" in Fukushima Prefecture.
Maruzen Co., Ltd. (Headquarters: Taito-ku, Tokyo, Representative Director: Sota Hara), which manufactures and sells "PROFIT Sasami Protein Bar", etc., is J Village Co., Ltd. (Location: Futaba-gun, Fukushima Prefecture, Representative Director: Masao Uchibori) and sponsors. We signed a contract.
https://maruzen-profit.com/
[Image 1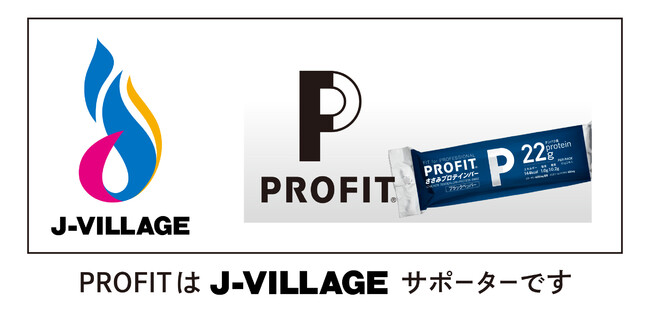 Maruzen agrees with J-Village's philosophy of "sports are joy" and will work together to promote health and sports culture.
J-Village opened in 1997 as Japan's first soccer national training center, and has been loved by many as a base for sports promotion and regional revitalization.
Due to the Great East Japan Earthquake that occurred on March 11, 2011 and the accompanying nuclear accident, it was forced to suspend temporarily, but it resumed completely on April 20, 2019, and is also attracting attention as a symbol of reconstruction. .
After that, competitions and events continued to be suspended due to the spread of the new coronavirus, but overcoming these difficulties, it was decided that the main venue for the Inter-High Men's Soccer Tournament from 2024 would be fixed. You can imagine that it will become a "sacred place for soccer" that will impress you.
Maruzen's "PROFIT" is a delicious and easy-to-eat product for people who need functionality, who work hard at training and sports, with the idea of ​​"FIT for PROFESSIONAL". It is a brand developed in pursuit of products that can be used.
"PROFIT Chicken Fillet Protein Bar" is a bar-type product that makes it easy to eat chicken fillet with high-quality protein.
In addition, we recommend using it as a rolling stock because it can be eaten without using tools and without touching it directly, and it will be a valuable source of protein in the event of a disaster. In 2020, Maruzen has been conducting sampling activities for events held at J-Village and training camp guests, triggered by a
recommendation from the person in charge of J-Village who used PROFIT habitually. We received a lot of positive feedback, so from now on, as a "J-VILLAGE supporter," we hope many people will be interested in "food," which is important for improving sports performance and for precious lives. I would like to do what I can to help you.
About J Village
[Image 2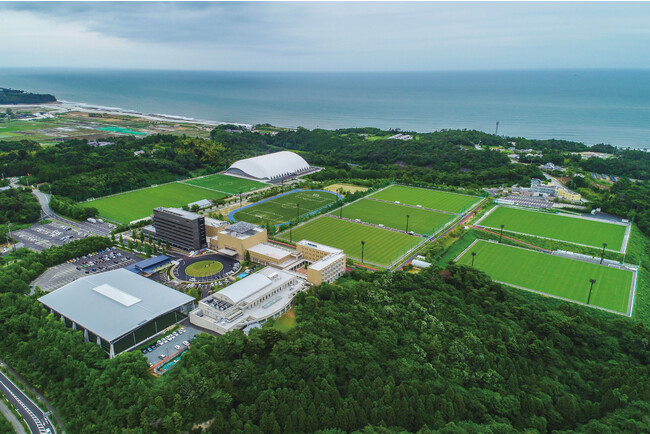 Company name: J-VILLAGE Inc.
Established: May 21, 1996
Representative: Masao Uchibori, President and Representative Director Location: 8 Mishimori, Yamadaoka, Naraha-machi, Futaba-gun, Fukushima Prefecture Management philosophy:
[Sports is a pleasure]
・Contribute to the promotion of sports through soccer.
・Contribute to permanent regional development by expanding the non-resident population.
Main business:
・Operation of sports training facilities
・Operating accommodation facilities
・Management of conference rooms and training rooms
・Planning, attracting and holding various events
・Planning and operation of sports clubs and sports classes
https://j-village.jp/
[Image 3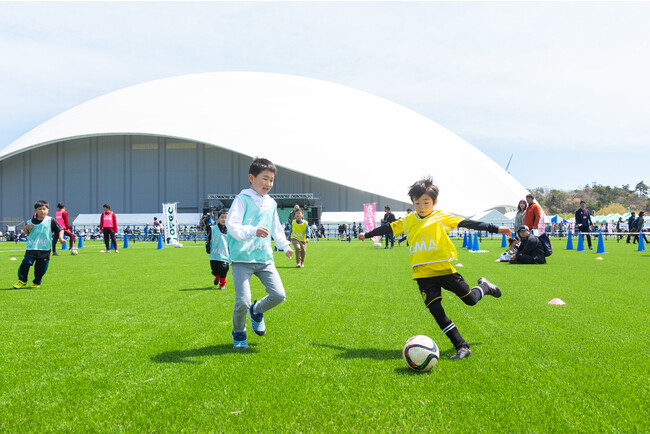 "PROFIT" product information
・PROFIT scissors protein bar
 Black pepper/lemon flavor/ginger
 Consommé Flavor/Red Pepper/Mild Salt Lactic Acid Bacteria Plus [Image 4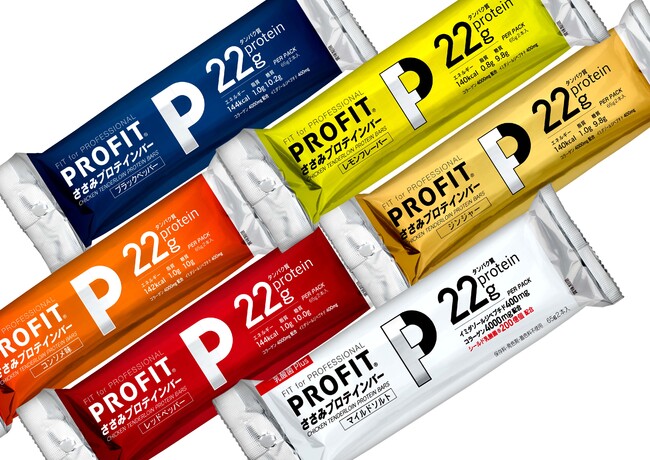 A protein bar that uses domestically produced chicken tenders as the main ingredient.
Each bag contains 22g of protein, which is essential for body building, 400mg of imidazole dipeptide, 4000mg of collagen, and only about 1g of fat.
It can be stored at room temperature and is a ready-to-eat type, so you can easily use it anytime, anywhere.
Standard: 65g each x 2 pieces
Standard retail price: 216 yen including tax (200 yen excluding tax) ・PROFIT SASAMI
 Tandoori Chicken Flavor/Plain
 Lemon flavor/black pepper
[Image 5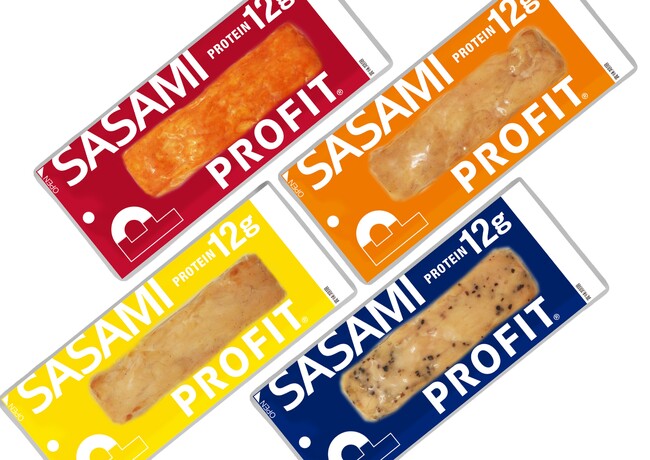 Juicy chicken fillet in a bar shape that is easy to eat with one hand. It is a design that gives you a sense of satisfaction with the original texture of chicken tenders and a firm texture and chewiness. 12g of protein per serving.
It can be stored at room temperature and is a ready-to-eat type, so you can easily use it anytime, anywhere.
Standard: 50g each
Standard retail price: 173 yen each including tax (160 yen excluding tax)
[Image 6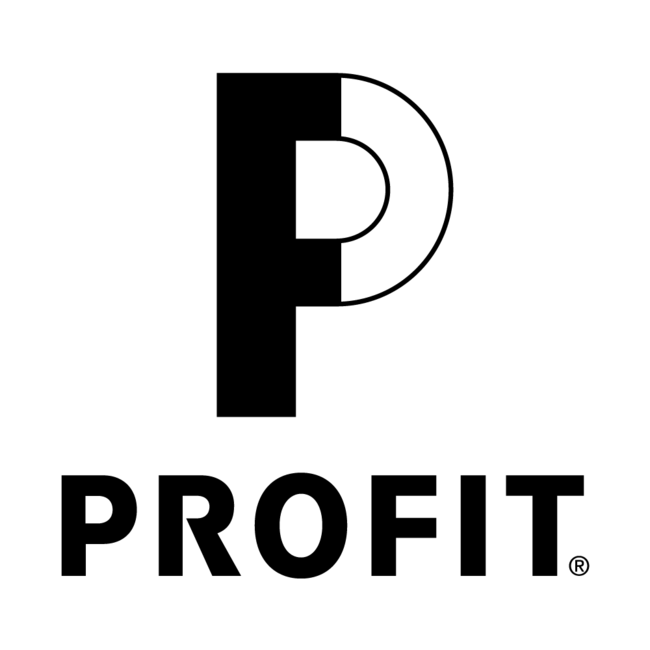 PROFIT brand site:
https://maruzen-profit.com/
PROFIT official Instagram account
@maruzen.profit
https://www.instagram.com/
[Image 7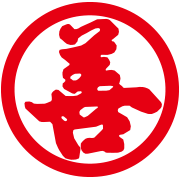 Maruzen Company website:
https://mrz.co.jp/
Details about this release:
https://prtimes.jp/main/html/rd/p/000000051.000069937.html

MAIL:cr@prtimes.co.jp