People Co., Ltd.
Opened an educational toy experience area for people in Little Planet KITE MITE MATSUDO
Improve customer lifetime value with both real and digital experiences!
People Co., Ltd. (hereafter, People), NTT Docomo, Inc. (hereafter, Docomo), and Litpla Co., Ltd. (hereafter, Litpla) will open the next-generation theme park "Little Planet KITE MITE" from March 8, 2023 (Wednesday). MATSUDO" (Matsudo City, Chiba Prefecture) will open an experience area that combines toys sold by People and digital technology provided by DOCOMO. In the experience area, you can freely play with toys, and by providing measures using web applications at home, you can enjoy the products even more. We aim to improve customer lifetime value (LTV) through both real and digital experiences. [Image 1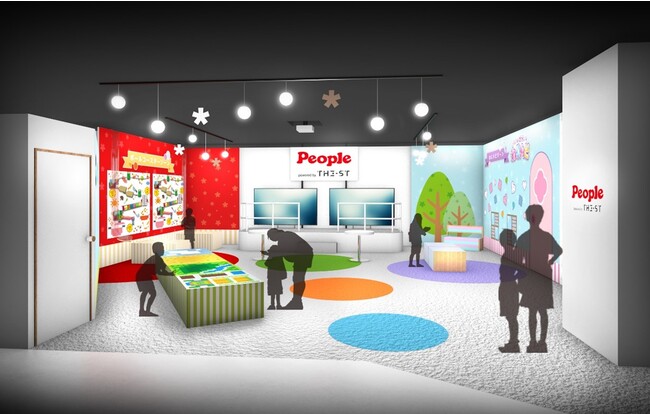 Experience area image
Implementation overview
Period: March 8, 2023 (Wednesday) ~ (end undecided)
Place: "Little Planet KITE MITE MATSUDO" 1307-1 Matsudo, Matsudo City, Chiba Prefecture Kitemite Matsudo 6th Floor
https://litpla.com/space/litpla_matsudo/
Experience fee: Free (Little Planet admission fee is required separately) Business hours: According to the park's business hours.
Special site: https://the-st.com
In this initiative, we will utilize the RaaS solution "THE-ST", which is being developed by DOCOMO.
"THE-ST" is a platform that digitally evolves customer contact points that connect manufacturers and consumers, and provides experiences along the consumer journey as a manufacturer's storyteller.
Consumers want to actually use products, and manufacturers want to have direct contact with consumers. The mainstream approach was to provide encounters with new products and to sell products as a goal. Through the use of "THE-ST", DOCOMO aims to provide purchasers with a store experience that combines a digital experience that cannot be experienced at home and a digital experience that can be enjoyed even at home by providing a web application to make the purchased product a fan. and increase brand favorability for manufacturers.
Implementation content
At the store, you can experience "Neji Hapi" and "Pythagoras", the main educational toy products of People. In the "Nejihapi" area, you can customize the DIY toy "Nejihapi" to your liking and enjoy decorating the room set up in the area. In the "Pythagoras" area, you can use multiple "Pythagoras", educational toys that stick together with magnets, to create your own big city that you cannot do at home. In addition, you can create your own original data by scanning the toy you made during the experience with a 3D scanner and freely drawing on it. For the experience, use the "THE-ST" web application provided by DOCOMO. The "THE-ST" app has multiple functions that enhance the value of the experience. The first is the mission function, and it has a game element by experiencing it while clearing the prepared missions. In addition, missions are also available to play at home, increasing the fun of playing at home. The second is the experience recording function, which allows you to check the 3D data created at the store and look back on your memories. In addition to these, you can enjoy content that allows you to learn more about the products.
[Image 2


*All images are images.
Products you can experience
[Image 3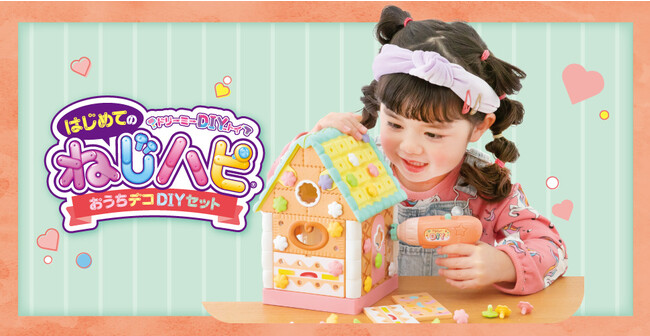 "Neji Hapi" is a DIY toy series aimed at all children who "like cute things, but want to experience DIY!" in the DIY toy market, which has been mainly for boys. You can create your own design by combining colorful screws and decorative parts. The screws can be attached and removed, so you can freely remake it according to your mood and where you use it.
・ "Neji Hapi" series official website:
https://people-kk.co.jp/toys/dreamy-diy/top/
[Image 4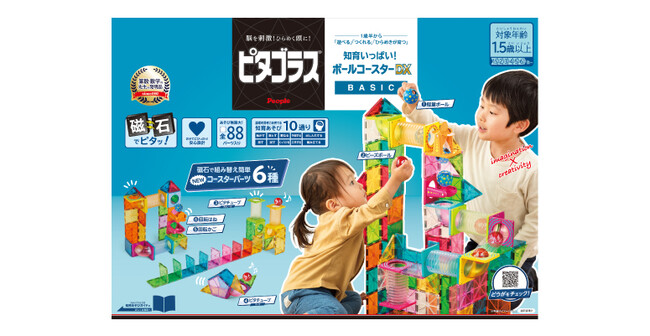 "Pythagoras" is a mysterious magnet! It is an educational toy that sticks together. Many children say that by seeing things with their own eyes from various angles, touching them with their hands, and playing with their minds, they are able to naturally grasp the image of creating a three-dimensional object from a two-dimensional plane, and "develop spatial awareness." and supported by parents.
・ "Pythagoras" series official website:
https://www.people-kk.co.jp/toys/pythagoras/lineup.html
Experience data such as experience toy products at the store, time spent, number of visits to the web application, experience content, etc. will be obtained in a form that does not identify the individual, and the factors that led to becoming a fan will be identified. We also verify whether the data can be used for product development and marketing in general. In the future, based on the results of our efforts, we aim to commercialize it as a method to effectively improve LTV.
Through this initiative, People, DoCoMo, and Litopra will provide consumers with a new experience that makes toys more enjoyable.
People Co., Ltd. Company Profile
[Image 5


Company name: People Co., Ltd.
Representative: Masato Kiribuchi, Director and Representative Executive Officer Established: February 1982 Established toy business
Capital: 238.8 million yen
Number of employees: 53 (46 female, 7 male)
Head office location: VORT Higashi Nihonbashi, 2-15-5 Higashi Nihonbashi, Chuo-ku, Tokyo
Official website: https://www.people-kk.co.jp/
Corporate Public Relations Team Note Out: https://note.com/people_pr/ Details about this release:
https://prtimes.jp/main/html/rd/p/000000151.000045493.html

MAIL:cr@prtimes.co.jp