Commune Co., Ltd.
Otafuku Sauce, a long-established seasoning manufacturer with 100 years of history, opens its first online community on commmune Two-way communication with customers is possible

Commune Co., Ltd. (Headquarters: Shinagawa-ku, Tokyo, Representative Director), which provides "commmune", a community success platform where companies and users merge, and "SuccessHub", an action platform for efficient customer success. CEO: Yuya Takada) is pleased to announce that commmune has been introduced to the fan community site "Otafuku", which is developed by Otafuku Sauce Co., Ltd.
(Headquarters: Nishi-ku, Hiroshima City, President: Takatomi Sasaki) and talks about okonomiyaki and Otafuku. i will let you know. Otafuku Sauce is a long-established seasoning manufacturer with 100 years of history, but this is the first time the company has opened an online community.
[Image 1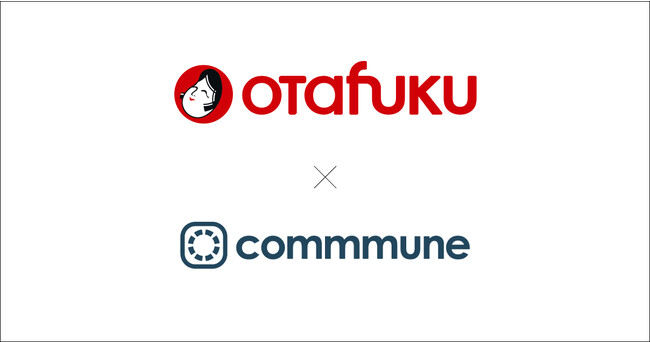 What is "Otaf Club"?
A community where people who are attached to okonomiyaki and otafuku can connect online and exchange information. You can share information among members, obtain new information and menu recipes exclusive to members, and participate in events. Various contents about Otafuku are enriched, and anyone can enjoy it casually.
[Image 2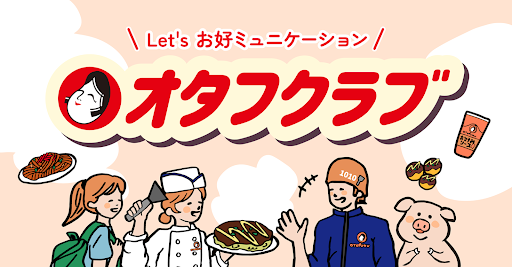 Background of the establishment of the community
Otafuku Sauce has valued interaction with customers through offline communication, such as factory and museum tours, various cooking classes, and employees serving okonomiyaki at stores and events. On the other hand, during the COVID-19 crisis, we were able to connect with customers in a new way of communication through online
okonomiyaki classes and events using YouTube and other means, as well as through SNS. The "Otaf Club" was created with the desire to create a place where people can continue to connect with each other, rather than making this encounter that is born both offline and online a one-time event.
[Image 3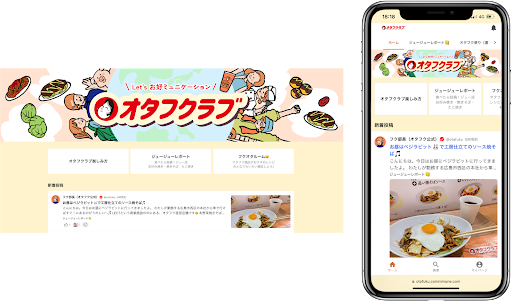 Attractiveness of "Otaf Club"
You can exchange information with people who like iron plate powder We will discover new favorite ways to use okonomiyaki, takoyaki, yakisoba, how to eat delicious food, restaurants, and how to make them, and further increase your love for okonomiyaki.
People who like Otafuku products can exchange information
Vinegar is the origin of Otafuku's craftsmanship. You can discover new uses and menus by sharing your "likes" such as okonomiyaki sauce, rakkyo vinegar and dates.
You can discover new attractions with Otaf Club exclusive content Limited content will be distributed at Otah Club. Inside stories related to product development will be released sequentially.
Contents and activity schedule in the community
A corner where you can post photos after eating okonomiyaki, yakisoba, and takoyaki, and talk about "#jukatsu"
Okonomiyaki class and OKOSTA experience posts, Vege Love it! Corner introducing the menu of
A corner where you can talk about your favorite Otafuku products Questionnaires on product development, novelty production, and marketing planning
Implementation of special projects for loyal users such as member-only events and round-table discussions
Comments from the person in charge
Otafuku Holdings Co., Ltd.
Public Relations Department Digital Communication Section
Naoko Shibata
[Image 4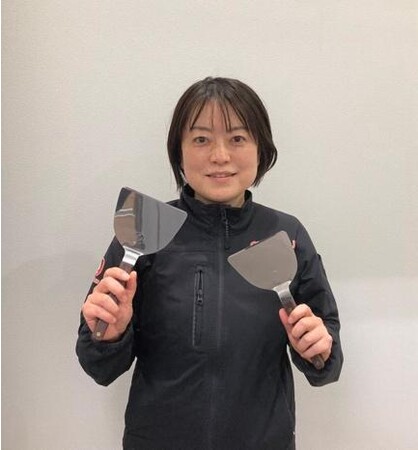 Since our founding, we have been accumulating activities and communication with the customer's satisfaction as our top priority. The challenge was that the valuable relationships with customers that were created every day, such as okonomiyaki classes, factory tours, and special events, had become a one-off event. I also use SNS, but I met Commune when I was looking for a way to build a long-term relationship through deeper conversations, such as conveying my gratitude to each other and building a long-term relationship with each other.
Commune is a cloud-based portal that evolves at any time, so users can concentrate on communicating with customers and planning and managing communities without worrying about system construction. The decisive factor was that the escort-type support was generous.
Through the otaku club, okonomiyaki lovers and otafuku fans will talk, interact and interact both online and in real life, and develop long-term relationships. For the next 100 years as well, we will continue to enjoy our operations at the right temperature so that it does not get too hot, with the determination to create value together with our customers.
commmune materials that can be understood in 3 minutes:
https://commmune.jp/whitepapers/commmune_introduction?utm_source=prtimes&utm_medium=direct ■ About "commmune"
"commmune" is a community success platform provided by Commune Co., Ltd., where companies and users merge. You can easily build and operate the optimal customer community for your company with no code, and it is possible to make one-stop communication between customers and users. Realize efficient customer success and maximize customer LTV.
■ About "SuccessHub"
"SuccessHub" is an action platform for efficient customer success provided by Commune Co., Ltd. You can immediately grasp the customer's situation, take action and contact in one place, and the customer success action will be faster and more efficient.
■ Commune Co., Ltd. Company Profile
Company name: Commune Co., Ltd.
Representative: Yuya Takada, Representative Director and CEO Established: May 10, 2018
Business description: Operation of the community success platform "commmune" and the action platform "SuccessHub" that realizes efficient customer success
Location: Meguro Techno Building 2F, 4-31-18 Nishi-Gotanda,
Shinagawa-ku, Tokyo 141-0031
HP: https://commmune.jp
Details about this release:
https://prtimes.jp/main/html/rd/p/000000121.000036356.html

MAIL:cr@prtimes.co.jp